One year has not been enough to establish if there is any chance to trace 3.4 billion litas (one billion euros) that disappeared from Snoras accounts.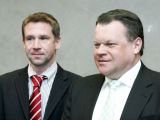 Šarūno Mažeikos/BFL nuotr./Former Snoras owners Vladimir Antonov and Raimondas Baranauskas
On the night of 24 November, my colleague and I were taking a taxi from the Bank of Lithuania quarters, where an announcement was made one week after Snoras had been nationalized that there was no hope to salvage the bank. Our taxi driver had stories to share, too – he said he had, on several occasions, driven Raimondas Baranauskas from Lithuania's central bank. The former shareholder of Snoras would get into the taxi carrying big briefcases – filled with money, the taxi driver had assumed.
It is now hard to prove who was carrying what over a year ago. The taxi driver, however, got one thing right – it seems that there was not too much secrecy about stealing money from the bank. In general, stealing is best done in broad daylight, not hiding one's face under a dark hood, but sporting a neat coiffure and a silk tie – everyone will simply refuse to believe that it is possible to be so impudent.
Financial illiteracy
Some of my friends who work in banking have teld me anecdotal stories about what was happening in the wake of Snoras collapse. An old lady came to a branch of another bank and demanded to be given her money back. She was. She sat for a while, looking at her money, and then deposited it back into the account. She needed to make sure her money was safe.
Another retired woman, upon the Bank of Lithuania's permission, withdrew all her savings from an ATM. She took the notes and then brought them to Snoras – it would be safer for them here than in some ATM.
Financial – and general – illiteracy might have been one of the reasons why so many people entrusted their money to a bank that knew how to pay above-market interest, believed that deposit certificates were insured and Snoras, unlike reputable Scandinavian banks, managed to return profits even in the turmoil of the financial crises and simply had not given out subprime loans.
Bank owners Antonov and Baranauskas can hardly be accused of financial illiteracy – common decency, on the other hand, seems to be very much in want on their part. The two bankers light-heartedly spent their creditors' funds on Jaguars, Spykers, Maybachs, Mercedes Benz limousines, mansions in Nice and Kiev, luxurious apartments in the oldtown of Vilnius and Neil-Cooper-only-knows what else. (Cooper is Snoras bankruptcy administrator.)
True, old ladies, who have entrusted their meagre savings to Snoras, do not have reasons to hold grudge against Antonov and Baranauskas. After the bank was nationalized, small creditors recovered their deposits with interest and even, theoretically, became part-owners in the Snoras empire: Lithuania's biggest daily newspaper, complete with a national TV channel, on-line news portal, printing house, and Lietuvos rytas basketball team; as well as a legion of luxury cars and real estate.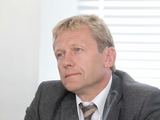 Irmanto Gelūno/15min.lt nuotr./Businessman Šarūnas Birutis resented that small depositors, and not himself, were compensated for lost deposits.
Better-endowed businesspeople where less lucky – they poured their spite not just on state officials, but also on old frightened ladies who managed to recover their assets.
Šarūnas Birutis, businessman and member of the Labour party, fumed a year ago that the state was saving only those creditors who had under a third of million litas in saving accounts: "Business companies are sacrificed in order to save the masses who could cause unrest."
Birutis is now an MP himself, elected in Ignalina-Švenčionys constituency. If, God forbid, another bank starts sinking, it will be up to him whom to save. The sinking of Snoras has not left Birutis penniless – he declared 1.2 million litas in registered assets, 740 thousand litas in monetary assets, and over 3 million litas lent to other people.
Whirlpool of emotions
When Snoras collapsed a year ago, everyone got their fair share of suspicion and resentment: old ladies who recovered their savings; entrepreneurs who were very vocally reluctant to lose their assets; Finance Minister Ingrida Šimonytė; Vitas Vasiliauskas, who replaced Reinoldijus Šarkinas as the general manager of the Bank of Lithuania; and even President Dalia Grybauskaitė who heard accusations of having conspired to dispose of Snoras.
The whirlpool of emotions sucked in not only financiers – even people as remote from banking as Lithuania's fashion guru Juozas Statkevičius had things to say.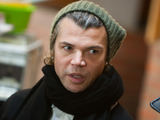 Gretos Skaraitienės/Žmonės.lt nuotr./Fashion designer Juozas Statkevičius
"All this situation with Snoras reminds me of June 1941, when everyone was rounded up, put on a train, and sent to Siberia. The bank might as well have been marred by dirty business, but where was the state looking before? Where were they? Last year, Snoras was elected the best bank in the country, and now it is suddenly the worst. I am taken aback. I can still remember how Sekundė bank went bankrupt. But that was a bankruptcy arranged by private banks and schemers. And now it is all done by the state. Appalling," the fashion designer fumed.
"Halfwit," Aušra Maldeikienė, an economist, reacted to Statkevičius' rather tasteless comparisons between 1941 mass deportations and Snoras bankruptcy. "My father, grandfather, uncles, aunts, the entire extended family suffered famine for years, almost froze to death in the mines of Kazakhstan – not so that this halfwit could mock the nation like that."
Be that as it may, Statkevičius had good reason to feel indignant about the Snoras affair – he had his 40 thousand litas frozen. The fashion designer had to let his tailors, who helped him make haute couture, on unpaid leave, owing them salaries for previous work.
Many felt the need to bash Finance Minister Šimonytė and central bank manager Vasiliauskas. Opposition MPs, cued by Antonov's pleas on the British media that Snoras' nationalization was politically motivated, kept scouting for any interests that Šimonytė and Vasiliauskas might have had in the affair.
"Neither the Government, nor the Finance Ministry which was entrusted to manage (Snoras) bank shares, have any wish to edit newspaper stories or have a free sleigh ride down a hill," the finance minister retorted to the Seimas opposition, referring to the fact that Snoras owned one third of shares in Lietuvos rytas media group and was the main creditor to Snoras Snow Arena in Druskininkai.
Hard to make heads or tails
I have also spent hours explaining to foreigners, time and again, that Lithuania is not an Eastern European country. That we are situated in the geographic centre of the continent, that we are friends with Western and Nordic countries, that we are close to Scandinavia, as Lithuania's major banks are owned by Scandinavians and many Lithuanians go there to study and work.
Scandinavians, however, do not seem to know and understand us as well as we'd wish.
A few months ago, I received a call from a Swedish reporter who wanted to get some background on the Snoras story. The more questions he asked, the happier I was that we are talking on the phone and he could not see me blushing.
The Swede had the hardest time understanding why the Seimas Anti-corruption Commission, charged with finding out how confidential information was leaked to the media and who was to blame for the bank's collapse, could not even present its conclusions.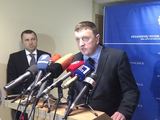 Juliaus Kalinsko/"15 minučių" nuotr./The Snoras affair cost FCIS chiefs Vitalijus Gailius (right) and Vytautas Giržadas their jobs
He thought it unthinkable that MPs in a parliamentary republic – having publicly stated that the president might have breached the Constitution; that Raimundas Palaitis should resign as minister of the interior; that deputy Prosecutor General Darius Raulušaitis should be removed; and Vitalijus Gailius and Vytautas Giržadas reinstated as heads of the Financial Crimes Investigation Service (FCIS) – achieved nothing and were left laughing stock of the country.
I did not know what to tell him. So I simply went on to name the members of the commission and their associations: Ligitas Kernagis, performer of a popular song about mafia; Vincas Babilius, a known drink-driver; Petras Gražulis, an internationally-infamous homophobe (true, he did not attend commission meetings); Žilvinas Šilgalis, best known for his participation in a TV dance show where he once performed wearing a cow's udder; Naglis Puteikis, fighter against everything that does not go his way; Valdemaras Valkiūnas, a wealthy businessman, regularly treating reporters with major non-sequiturs in his public statements; etc.
The Swedish journalist also inquired how it was possible to steal so much money from Snoras and why the Bank of Lithuania stepped in only after half of its assets were gone. I wish I knew, said I.
Our conversation took place in the run-up to general elections – so I could not share one tangible outcome of the Snoras affair. Even before the bank's owners, accused of embezzling billions of litas, could be brought to justice, a completely innocent political party fell victim to public judgement, the Liberal and Centre Union. The party got enmeshed into verbal wars with the conservatives over who leaked information about Snoras' imminent demise – was it the sacked FCIS chiefs or heads of other law enforcement institutions? The Prosecutor General's Office has yet to answer to this question – it is uncertain that it ever will – but the Liberal and Centre Union was already voted out of parliament. Voters must have thought the conservatives' arguments more convincing.
To use Maldeikienė's lingo, we are all a little half-witted when it comes to the Snoras affair. Politicians, law enforcement officers still blame one another for the bank's downfall, while the two owners, hiding safely in London, and their lawyers meticulously record all statements and will present them to all courts as evidence that the case against them is highly politicized. They might even succeed – as time goes by, more and more hard facts in the Snoras death case fade and turn into ephemeral rumours.
The Snoras affair timeline
14 November 2011. An unsigned article appears in the daily Lietuvos rytas, alleging that the government is going to kill off one Lithuanian-capital bank. Snoras owners Antonov and Baranauskas claim they know nothing about it and are conveniently out of the country.
16 November 2011. The Finance Ministry announces it is nationalizing Snoras which is in great financial difficulties. There is no other choice, since in the wake of the Lietuvos rytas publication, creditors began withdrawing huge sums of money.
24 November 2011. Snoras caretaker administrator Simon Freakly announces there is no bank to save. A motion is filed to declare Snoras bankrupt. On that same evening, Antonov and Baranauskas are taken into custody in London.
6 December 2011. Snoras bankruptcy case opened.
December 2011. Neil Hunter Cooper takes over from Freakly. The Lithuanian public sees off the first administrator and meets the new one with manifest resentment. Why is a foreigner charged with finding Snoras money and why do his services cost so much? Small depositors get their money back, big ones do not.
Early 2012. The beginning of the FCIS scandal. Hell breaks loose after Minister of the Interior Palaitis, upon a suggestion of the State Security Department, fires Gailius, chief of the Financial Crimes Investigation Service (FCIS), and his deputy Giržadas on the grounds that they are suspected of leaking information about the operation against Snoras to the media. In the end, Palaitis is forced to resign, despite the president's support, but Gailius and Giržadas do not return to the FCIS. Gailius is now elected to parliament and Giržadas still fights in courts.
September 2012. The beginning of Snoras liquidation. The bank's retail chain has been sold to the Lithuanian Post for 3.1 million litas (0.9m euros, three times less than anticipated), while Finasta, Snoras Leasing, and smaller assets are still looking for buyers.
Major creditors are waiting for a ruling from the Constitutional Court on whether or not the priority given to Indėlių ir investicijų draudimas (Deposit and Investment Insurance), a state-run insurer of bank deposits, vis-a-vis other Snoras creditors is unconstitutional.
Meanwhile Antonov and Baranauskas, safely hiding in London, await court decision on their extradition to Lithuania. The next hearing is scheduled for January 2013.