Four years ago, the news came that Ranga IV – a major Lithuanian construction company that had just opened its crown-diamond project, Vilnius Gates, to much fanfare – was insolvent. Soon afterwards, the new Government of Prime Minister Andrius Kubilius revealed another piece of shocking news: the financial crisis, desperately covered by the previous Government, hit Lithuania.
Vilnius Gates – a grandiose hub of luxury stores and entertainment – was the best visual illustration of the extent of the blow. Locks on luxury-brand stores, naked mannequins behind dusty shop windows. And homeless people squatting inside, bringing their humble possessions under the roof that was built to house Versace and Luois Vuittons.
After an intoxicating boom there came a heavy hangover: poverty, sky-rocketing unemployment, widening social gap, bankruptcies, defaulting on insanely inflated mortgages, a boom of auctioning, debt, emigration, and other perils.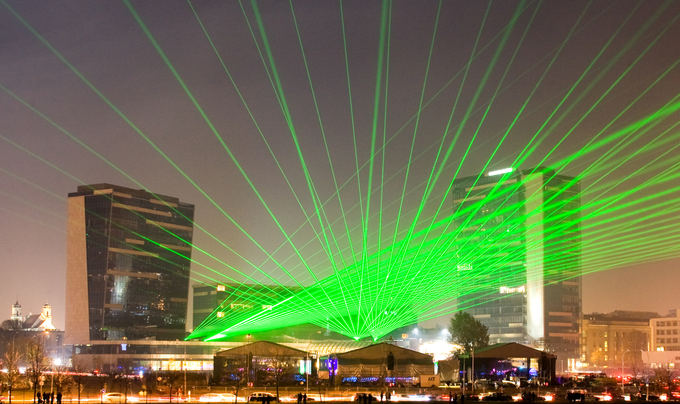 Andriaus Ufarto/BFL nuotr./Grandiose opening of Vilnius Gates four years ago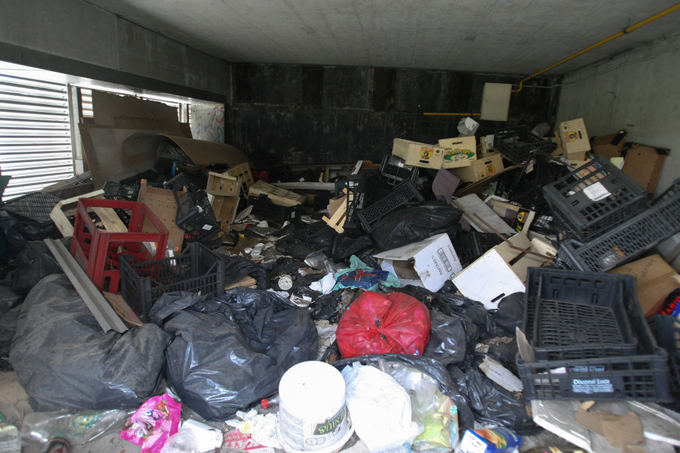 Juliaus Kalinsko/"15 minučių" nuotr./Vilnius Gates now stand empty, housing squatting homeless people instead of luxury stores
Only rich or poor
The nation bled but survived. It seems that the Lithuanian economy is getting back on its feet. If we were to believe what politicians and bankers say, the second tsunami of the crisis, caused by quakes in the euro zone, should bypass Lithuania entirely or, in worst case, hit more mildly than four years ago.
Mindaugo Vaičiulio/BFL nuotr./Aušra Maldeikienė
But it might still happen that the next government, formed by opposition parties, will come and say: we are in the middle of a second crisis. Some economists have already dubbed the current situation as "permanent crisis."
"I do not believe that the social democrats will find the state budget in a mess, since Finance Minister Ingrida Šimonytė is tidy in her head and in her speech. Things might get worse if situation deteriorates in the world. And that might happen if the major powers fail to start seriously stimulating their economies and to take advice from Paul Krugman," says Aušra Maldeikienė, economist and translator of Krugman's "End This Depression Now!"
The 2008 Nobel Economics Prize winner argues that austerity, embraced by so many governments, is only making the crisis worse. Krugman is an advocate of stimulative expansionary policies aimed at creating new jobs.
"And meanwhile Lithuania only talks about the nuclear power plant, with delusional prophets saying it will not cost a thing and will only bring money. But no one talks about social costs of the crisis, about the people," Maldeikienė notes, saying that one of the the most painful effects of the recent downturn is a near-extinction of the Lithuanian middle class. "We are building a society of slaves. The middle class has contracted, there remains only a small number of people who either get luscious income or various political privileges – after all, sick parliament members are not taken to just any ordinary hospital, they always get into Santariškės clinics."
Climbing up and falling back again
It is not only advocates of progressive taxes that struggle to define the middle class in Lithuania – so do scholars of sociology or economics.
Traditionally, the most popular way to distinguish a middle class is to look at the income-expense ratio. Sociologists, however, add that economic indicators are not always sufficient to define the middle class – education, values, social connections also play a part.
In both views, the recent downturn has devastated Lithuania's still emerging middle class.
"Looking into statistics, one can see that, in terms of income, it was the middle-earning section that was hit hardest. The low-earners used to live on low income before the crisis, during it, and they do equally well or badly now – there is simply no much space for a drop. The well-off might have seen the biggest change in their wealth – value of their real estate, for instance, or shares – but even lower income did not force them to change their lifestyle significantly. Meanwhile those, who had just climbed from the low-earning group, were painfully flung back," says Julita Varanauskienė, family finance expert at SEB Bank.
True, the situation has recently improved somewhat. People who previously inclined towards saving for a rainy day, even if their income did not drop or remained sufficient, are opening their wallets more widely this year. However, this has not led to a swelling in the ranks of people with disposable income – due to fierce competition, it is only high-earners' salaries that grew, while average wages – in real terms, adjusted for inflation – continue to drop.
One third with discretionary income
Varanauskienė defines the middle class using an American analogy: If you wear overalls on weekdays and paint someone else's house – you are working class. If you wear overalls on weekends and paint your own house, in order to save – you are middle class.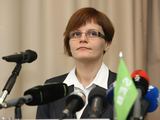 Andriaus Ufarto/BFL nuotr./Julita Varanauskienė
In the British tradition, classes are distinguished according to several criteria: income, possessions, education, profession or occupation.
"But things are so mixed up these days... What about an author who writes on his spare time and works as a security guard, a loader, or does some other manual labour? Or a construction worker who makes several times more than a humanities professor?" she asks.
However, when it comes to economic-financial indices, the classical middle-class definition is less useful than the so-called discretionary income.
"Discretionary income is what remains after paying for essentials: food, rent and services. It is money left for vacations, visiting cultural events, to treat a bad tooth rather than have it pulled out. It distinguishes people who earn enough to be able to borrow from a bank rather than a pawnshop," Varanauskienė says. In her view, an income of over 1,000 litas (about 300 euros) per person puts one in the category of people with discretionary income.
It is difficult to pinpoint an exact income-expense ratio. In popular parlance, the economist says, if one does not live on a shoestring but neither does one splash too much, if there is some money left by the end of the month, one can put oneself in that category.
"In my opinion, today, this group accounts for about one third of the population," Varanauskienė estimates.
Mentality of slave society
A poll carried out before the crisis showed that over 50 percent of respondents considered themselves middle class.
"We think of ourselves as average if we can live not much differently from most of the people around us. However, being average in Akmenė is not the same as being average in Vilnius," Varanauskienė says, suggesting to put a harder mark – say, income of one thousand litas – for a criterion.
According to statistics, one half of all working people in the country make under 1.7 thousand litas (500 euros) a month, before taxes.
"This is more or less the limit. However, one working person can support several dependants – in such a household, income per one person is under the required limit," the economist notes.
Meanwhile Maldeikienė thinks it absurd that people making average wages feel middle-class. "Two thousand litas is not luxury, it is subsistence. I would say that middle class is only those households that make 7-8 thousand litas per month (2-2.3 thousand euros). Another important thing to note – does the family feel secure with that income? If it has to pay a lofty mortgage, even that amount of money is rather meagre," Maldeikienė says.
In her view, a middle-class person should feel confident enough to skip work if he or she falls ill: "Unfortunately, we have a slave mentality ingrained in our society – one must work because leisure is a crime. Moreover, people are positively scared of being sick for fear of losing income or even their job. Therefore, we do not meet any standard of a middle class as the backbone of society and democracy. Meanwhile, the upper class is becoming very aggressive and quite uncultured."
House – the only possession
Middle class in the West took a long time to form. It was built on work and increasingly good compensation for that work as well as education and wealth – property. According to analysts, a condition for a middle class to emerge is at least 10-15 years of stability. Moreover, it requires a well-developed financial sector – favourable conditions for taking out long-term loans and making investment. Borrowed funds should be used for acquiring wealth and raising income – like setting up a business, paying for education.
Many Lithuanians have university degrees and possess property – the house or apartment they live in. Unfortunately, in most cases it is all their wealth. Lithuania's middle class is dramatically dependent on future income and is therefore highly vulnerable. In Lithuania, one can go from riches to rags in no time.
Whereas a middle-class person should be someone enjoying a degree of economic independence, possessing some wealth and purchasing power that can guarantee a certain quality of life: worthy leisure, holidays, trips abroad.
VU nuotr. /Prof. Romas Lazutka
Sociologist and economist Romas Lazutka reminds of the history of the term middle class: "When the capitalist society was forming, there were industrialists and workers, whereas the modern society has a middle class: professionals, entrepreneurs, freelancers, attorneys, IT specialists, doctors, teachers, etc. They are educated hired employees who can live on their work and income guaranteed to them by their qualifications. Besides, their lifestyle and needs are different from working class."
Job of the state – not to interfere
Based on education alone, many Lithuanians would qualify for middle class, but standards of living make things trickier.
"Their income is very modest and lifestyle rather impoverished. A middle class person should not feel financially strained to go to an opera. He or she should not need to save for that – one must be able to buy a ticket spontaneously. A person should not be forced to save for leisure – a dinner at a restaurant or weekend outing with a family, cinema tickets. However, people who make average wages in Lithuania can hardly afford all this," Lazutka claims.
He adds, however, that income is not the only criterion of a middle class. The type of work one does matters as well: "A qualified plumber can earn a decent living, even though what he or she does is manual labour. If a farmer only manages work processes, he is a manager and therefore middle class. Yet if he drives a tractor and moves around fodder, he is more of a worker."
A gap between the well-off and the poor has widened during the crisis. The middle-earning group was the one hardest hit by the downturn.
However, Lazutka does not think that the state should take some action targeted at strengthening the middle class.
"The state must first take care of people of the lower classes. All it takes for the middle class to emerge is to uphold a general order, to prevent corruption and monopolist markets, to allow people to practice their business or trade, to make sure there are no cartels, that talented people can pursue careers, etc. If the economy were stable, without downturns that we've experienced, the middle class should emerge and prosper on its own," Lazutka assures.
Brain drain challenge
Sociologist Arvydas Virgilijus Matulionis begs to differ. He believes that if politicians were seeking power in order to tackle social and not their personal issues, the middle class would emerge sooner.
He notes that Lithuania's middle class has been seriously drained by emigration – many active and educated people left the country.
"People without any education left first. Then qualified professionals followed suit – doctors, IT specialists. Emigration shook the foundations of our middle class severely," Matulionis summarizes.
Another tool for undermining the middle class – ailing education system.
"They incessantly talk rubbish about the quality of education, while in fact the pupils' basket reform [making school funding subject to the number of students] hasn't brought any more quality. Instead of making some use of the demographic crisis and instructing students in smaller classes, we are closing down schools. A good teacher can accomplish much more in a smaller class – instead of stuffing information, he can help kids better orient themselves in the world and human interactions, develop social and human capital. So that the kid, upon graduating, can get a job and confidently enter the market. So she can create a job for herself if there are none," Matulionis reasons.
In his view, a construction worker, too, could easily be part of the middle class: "If he is a highly qualified worker, if he has clear values, understanding of professional ethics, sense of responsibility. Society progresses, so in order to define class, one must talk about social, human, cultural – and not just economic – capital."
Matulionis reminds that many post-communist countries have thriving shadow economies, employees get paid undeclared wages, and in order to evade taxes, people hide their real income – something that even high state officials do. Therefore, he says, cultural aspects and lifestyle are more important in defining class differences.
"Despite diverging criteria, everyone agrees that the bigger middle class in a society, the more social potential and stability it has. We used to be a peasant society, therefore building upper classes needs time. Every period in history gives something new and takes some things away. In this case, the economic crisis weakened the foundations of our middle class. However, if we are still here in one hundred years, of different races but all speaking Lithuanian, that means that the Lithuanian middle class has a bright future," Matulionis speculates.