Saturday's jury included five members – Artūras Novikas, Vytautas Miškinis, Rosita Čivilytė, Laurynas Šarkinas, and Vladimiras Prudnikovas – and a rather significant absence. That of singer Raigardas Tautkus who had been part of the judges' panel in all four national Eurovision semi-finals and was only crossed-out from the finals last minute.
One of the things that distinguished Tautkus from the other jury members was his critical attitude towards Eurovision favourite Montvydas during a tiny scandal over allegations that his entry song, "Live Is Blind," might be a rip-off of another song, "Secret Garden" by Rolf Lovland.
After the doubts were raised, Tautkus' comments were rather critical, saying that the two songs did indeed sound similar.
On the eve of the national finals, Montvydas, his producer Martynas Tyla and producer of Lithuanian Eurovision pick Audrius Giržadas held a press conference, clearing the singer of all suspicions. Giržadas was also asked about the jury composition during the finals which he refused to reveal. Both journalists and TV viewers, he said, would discover who was on the jury when the concert began.
Same evening, 15min.lt contacted Tautkus who assured that he would definitely be among the judges. "It is all arranged and clear – I'll be in the finals and will cast my vote," Tautkus said. Come Saturday night, however, and neither contestants, nor the spectators saw Tautkus in the panel.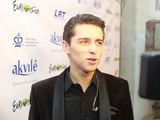 Irmanto Gelūno/15min.lt nuotr./Donatas Montvydas
Saturday's jury were particularly enthusiastic about Montvydas' entry – all five judges gave him the highest score (and so did TV viewers). According to the rules of this year's national Eurovision pick – they were slightly altered since last year – both the jury and TV viewers enjoy equal vote to elect three top candidates in the finals. Then, it was for the judges to decide who of the top three would go to Baku.
"I was simply told that I didn't need to come to the event – that the jury composition had been changed," said Tautkus, commenting on his mysterious absence from the national finals. "I don't know why that happened – perhaps someone got scared that I might say something undesirable during live broadcast."
Tautkus said he did not know who made the decision to cross him out of the jury. "(Egmontas) Bžeskas and Giržadas were in charge, so maybe it was them? Probably Giržadas – he is the one who arranges everything," Tautkus speculated.
He admits that one of the possible reasons for his last-minute dismissal might be someone's fear of a dissenting voice. "During the pick, everyone's thinking something, doing something. I don't know, perhaps it was the fear," the singer was vague about his own version of events.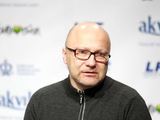 Irmanto Gelūno/15min.lt nuotr./Audrius Giržadas
Audrius Giržadas, producer, claims otherwise. According to him, Tautkus was never supposed to be in the jury in the first place. "Why he said he would be in the finals, I do not know. He wasn't in our lists and wasn't supposed to appear. This was known for some time," Giržadas said.
He declined to say how long in advance the organizers decided on the jury composition. "In general, I have no obligations to jury members and I have the right to replace them whenever I want, event minutes before the air," Giržadas told 15min.lt in an angry tone.
Giržadas also refused to say why Tautkus was not put on the jury list. "I will certainly not comment on that. He wasn't even a candidate, so his reproaches for not being invited are completely baseless," the producer said.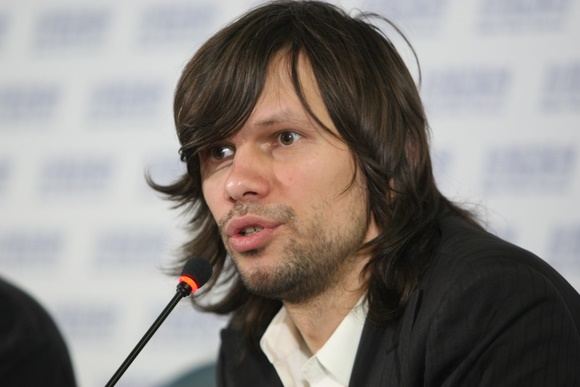 Juliaus Kalinsko/"15 minučių" nuotr./Raigardas Tautkus