Engineers were his father and grandfather. The latter, a slender-framed Italian whose real name was Farina, made bodywork for cars in the beginning of the last century. The car world came to call Paolo's grandfather, the tenth of eleven children in the family, Pinin – little – and thus the car design company Pininfarina was born.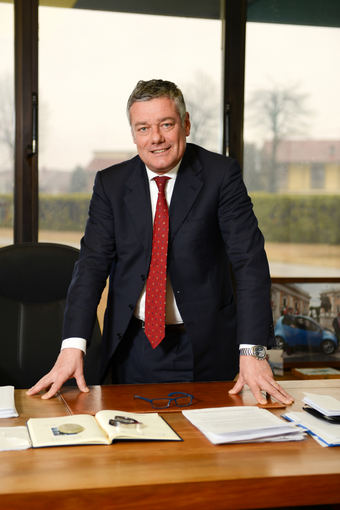 "Pininfarina" nuotr./Paolo Pininfarina
Today the company, run by Paolo Pininfarina, designs more than just cars. His pencil gives shape to big and small objects, huge interior spaces, ships, computers. Paolo meets us in Pininfarina headquarters in Cambiano, near Turin, to talk about cars, good and bad style, and the purity of forms.
– Abroad, your name came to be associated with Italy and Italian cars. This is not entirely accurate, though, is it?
– Pininfarina works with car makers from various countries. Before, we partnered with Honda, Peugeot, General Motors, Mitsubishi, Ford, Volvo. At the moment, we engage in joint projects with Bollore (France), Mahindra (India), and BMW (Germany).
– What about Italy? It used to be the global trend-setter in car design. Is it still?
– Italian design remains an important point of reference for cars made in this country. I also mean, of course, sport cars, including Ferrari.
– Car sales in Europe are going down. Will the economic downturn leave an imprint on car design?
– A sharp drop in sales sets off new trends – a need to invest into new products. There's also an effort to build a future market distinctive in its attractiveness. Design is an integral part of this process – a search for form grows in strategic importance.
– What every car owner and driver wants to know is whether this will make cars more beautiful or uglier?
– Will they be prettier? Hard to tell... What is clear at the moment is that future cars will be much more varied and more functional.
– Did the downturn have an effect on your style?
Maserati A6GCS Berlinetta Pininfarina
– Certainly, our company's design operation underwent a certain overhaul. In car design market, we concentrated on the luxury car segment (Ferrari and the like), but on the other hand, we upped our cooperation with developing markets – China, India. There's now less work in certain industrial design areas, but the slump has been offset by new projects in interior design and architecture.
– Can we speak of a fashion in car design? Trends in shape, colour, accessories, like those in prêt-à-porter fashions?
– Yes, I do believe there are similarities between trends in fashion and car design. Exceptional cars could well make for the haute couture of the industry. Recently, cooperation between the fashion industry and car makers has been more frequent. Moreover, I've also discerned a new trend in the Milan Furniture Fair last April – interesting correspondences between interior and car design.
– Most cars now suddenly have vertical fronts. Is that a manifestation of fashion?
– Indeed, cars have higher "noses" – this trend, I believe, could have something to do with stricter international regulations, aimed at protecting pedestrians in case of an impact.
– Either way, critics complain that cars have become more uniform. Do you agree?
– I think we're dealing here with a need to sell a car in stagnant markets. Under such conditions, opinions of marketing people are put above novel design solutions. Style becomes too decorative.
– And that is a bad thing?
– Too much decoration kills elegance...
– What do you think of the new Lamborghini Egoista?
– I was never drawn to Lamborghini. The Egoista model conveys the idea of untamed aggressiveness, something I do not subscribe to.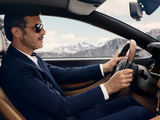 BMW nuotr./"BMW Pininfarina Gran Lusso V12 Coupe"
– By the way, German cars, too, have been emitting Italian temperament. A new trend?
– The premium segment is dominated by German cars – Audi, Mercedes, BMW. Indeed, we could say that good German design is moving towards the canon of best Italian design.
– Could you share your Top 5 of most stylish Pininfarina cars?
– Trust me, selecting five models out of eight hundred is not easy. Well all right, I'll give it a try...
It should include Cisitalia 202 (1947), Lancia Aurelia B24S (1955), Fiat 124 Spider (1966), Dino (1965), Ferrari FF (2011). I'd like, if I may, give a sixth car.
– Certainly. What would that be?
– This year's Ferrari Sergio, dedicated to the memory of my father.
– Tell us a secret – which part of the car's body do you find most inspiring?
– When you design a car, everything is important. But I think that la fiancata (side view of the bodywork) is what best conveys the dynamism and harmony of surfaces. It helps see certain differences.
– How long does it take to design a super car, say, Ferrari F 12 Berlinetta?
– The F 12 project was done very quickly, in under two years. I would not, however, like to reveal the details.
– Is it true that your first sketch for a super car is done in pencil? Or is it just a cute legend, while in fact everything is done on a computer?
– The initial idea for a project is always laid on paper. Computers are useful in accelerating the further development of a project. And to help see the entirety of the car you design.
– Does the process involve a critical moment X?
– Yes. The critical moment is possibly when a two-dimensional project turns into a three-dimensional model. That's how it's always been. Even back when my grandfather, the founder of Pininfarina, would work on a car body and begin flexing metal plates on a wooden frame.
– Ordinary drivers do not always appreciate original ideas behind car design. Meanwhile people of refined tastes can perceive something more. Do you create for connoisseurs or for everyone?
– A truly great design rises above everything – above the consumer's nationality, level of sophistication, belonging to one or another social class.
– Pininfarina used to work on car design only. But it was you, a venerable engineer, who decided to do more, to tackle other areas of industrial design. What was your first non-car project?
– That was Anzi Besson Pininfarina carbon fiber skis by Pininfarina Extra. Back in 1988.
– A philosophical question, if I may. A car, a yacht, a bottle of perfume – these are all, in a sense, containers. Why do contemporary consumers attach so much importance the the appearance of containers?
– The answer is that design is penetrating into the everyday life, deeper and deeper...
– You've designed the Carbongrafite di Visconti pen as well as the new football stadium in Turin. Which is more challenging – creating huge or tiny objects?
– True, the kind of work you do in these two cases are completely different, but equally interesting. Summing up my own experience from the last several years, I would say that designing an environment – interior or exterior – is something I find more complicated.
– Vilnius could use a modern national stadium, not unlike the one you designed in Turin. Would Paolo Pininfarina take the job of designing a stadium for Vilnius?
– Let me reply your question with a question: why not?
Sergio Pininfarina (right) with his son Andrea (1998)
– Who taught you to appreciate the aesthetics of form? Was it your grandfather Giuseppino or your father Sergio? Or perhaps women in your family?
– Yes, I believe I inherited my sense of aesthetics from my grandfather and father. Even today, their work is the most important point of reference for me – I strive to repeat their level of perfection.
But women also play an important role in my life. My mother is a beautiful and elegant woman. So is my wife. I sometimes reflect that I've been doubly fortunate in my life.
– Is family important to you?
– Very important. Bright family life unclouded by anxieties is the true precondition for success.
– As you've mentioned, the new Ferrari Sergio was dedicated to the memory of your father, senator Sergio Pininfarina. How did you feel working on a design with so deep a personal meaning?
– We've decided to honour the memory of my father by dedicating a special Ferrari model. Our starting point was Ferrari Dino – the car that was most valued by my father. We foregrounded Dino's four most important stylemes – we strived for a distinctive design that would epitomize speed. The car was finished incredibly fast – in under six months.
– Ferrari's red colour stands for the Italian temperament? And the shape – for a certain aggressiveness of its design?
– I would agree with your point on Ferrari's red colour. But the car's form is not aggressive at all. I personally find it full of emotion and aesthetic distinction.
– Do you think you are a typical Italian? What features constitute genuine Italianness today?
– The best brand of today's Italianness is characterised by culture, creativity, and passion. In that sense, yes, I feel I am a true Italian. On the other hand, I also feel great respect and appreciation for the Anglo-Saxon world.
– Tell us a secret – what car takes Paolo Pininfarina on his daily chores?
– I love traveling and driving. I love flying even more, looking at the world from above. My everyday car? BMW X5. Soon, though, I'll be in possession of a very non-everyday car, Ferrari FF.
– Besides cars, you design other everyday objects. What Pininfarina-designed things do you keep at your home?
– You see, for the past fifteen years I've been living in a small village on a hill, Pecetto. Some 10 kilometres from Turin. I like living in a suburb, I'd never agree to return to the city.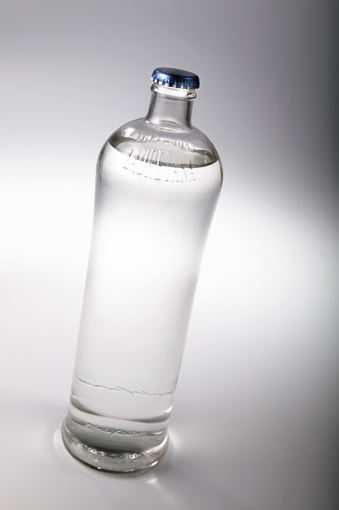 pininfarina.it nuotr./Pininfarina design
I have relatively few things with Pininfarina logo at home – just several I use for particular purposes. For instance, Lavazza coffee maker, Tecnoalarm security system, Guerlain Homme perfume. And, of course, Lauretana mineral water.
– Oh yes, Lauretana. You've said in one interview that creating a bottle for mineral water is just as challenging as designing a Ferrari. Is it true?
– Water bottle must be vertically-shaped – that is determined by the technology of the factory line. I thought, why not make the upper part of the bottle round, "soft" in form. And then everybody started wondering – how come no one else thought of it before? I am happy when people ask this question. It is the key to a successful design.
The Coca-Cola bottle well exemplifies the importance of vessel form for the distinctiveness of a brand. I had this point in mind while working on complex design projects like Lauretana (mineral water), Ganica (sparkling wine), Karlovarske (mineral water, Czech Republic), Heck Estates (vineyard in the US). In fact, the Lauretana bottle, created in 2000, has already become a classic, which brings me great joy.
– And what is in your thoughts when you work on a Ferrari design?
– That one day in the end of September when I'll be able to pick grapes in my own vineyard. It is my favourite hobby.
– And which brands by your colleagues in the fashion business do you prefer?
– Giorgio Armani. Though, to be honest, I'm drawn towards the Italian sartoria classic: Isaia jackets, Battistoni shirts, Marinella ties... These are the clothes that I wear.
– Pininfarina, too, has ventured into fashion. We've seen an elegant polo shirt collection. Are you planning to invade the Milanese fashion world?
– No, clothes are merely marketing products, intended for promotion of our brand. It is not our area and I do not think we'll be going there any time soon.
– And the last question – what one word would be the best summation of your design? Beauty? Practicality? Tradition? Energy and speed? Luxury? Purity of form?
– I think your last description would come closest – purity of form.