The Year of Museums was intended to check whether museums still had a place in the modern cultural landscape or if they were a hopelessly antiquated institution unable to engage visitors who had grown accustomed to more intense forms of entertainment.
Authors of the idea hoped that targeted programmes and events would reacquaint the society with the mission of museums: to preserve cultural and historical heritage and to educate.
Put thus, the goal itself reeks of formaldehyde. In the era of computerisation, pressures on museums to present their treasures in an engaging and accessible manner mount, while "do not touch" signs send many a visitor eye-rolling.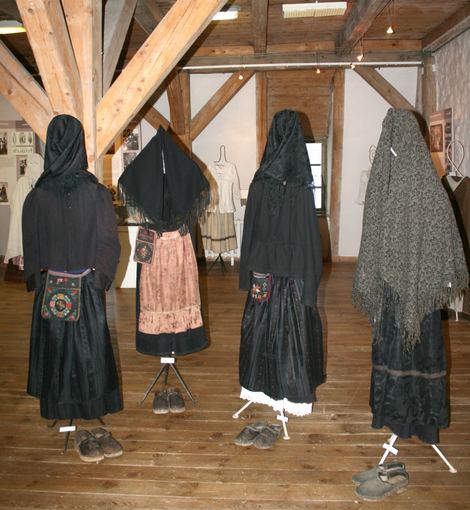 Mažosios Lietuvos istorijos muziejaus nuotr./Lithuania Minor History Museum
For historians and professionals
In late September, a new exposition in the renovated Medininkai Castle was opened to visitors. People flocked to the castle and were disappointed. Who could possibly be thrilled about a bunch of spearheads lined behind a glass or sealed-off, albeit valuable, silverware – or read dry descriptions in illegibly small font? Expositions like that arguably drive people away rather than into museums.
The first stage of the Medininkai Castle project was valued at almost 8 million litas (2.3 million euros), supplied by the European Union Cohesion Funds. It was enough for archaeological excavations, engineering work, communications, but not for a more interesting exposition. Something that is quite typical in Lithuania.
Professor Jūratė Černevičiūtė, director of the Creative Industries and Communications Department at Vilnius Gediminas Technical University, insists that traditional forms of museum exhibitions are outdated and institutions should therefore work harder to engage visitors by offering a more participatory experience, new ways of interacting with exhibits.
"Most museums still have no idea how to offer an interesting content, they fail to realize the importance of interactivity. They think that the exhibit is valuable in itself. Such thinking might well be an atavism of the Soviet system, where culture and the arts were assigned an ideological mission, where museums were made sacred and acted as missionaries. And even today, I have an impression that some museums are not intended for the benefit of the general audience, but for specialists – professionals and historians," Černevičiūtė tells 15min.
She believes that is a wrong way to go. "Naturally, no one will let you touch old manuscripts. But it is possible to digitize parts of them and thus allow visitors to flip through pages, zoom in on passages, explore them in depth. Or make identical copies of exhibits that visitors could touch, etc.," she suggests.
For instance, the town of Wroclaw has acquired the manuscript of Adam Mickiewicz's celebrated epic poeam Pan Tadeusz – a simple 19-century notebook that cost 200 thousand dollars. Every visitor at the Pan Tadeusz Museum can now take a look at the famous lines in the poet's own handwriting – "Litwo! Ojczyzno moja!" – flipping through the manuscript pages via an interactive system.
Černevičiūtė notes that market economy has entered the museum world, too, so institutions will have to compete for visitors, whether they want it or not.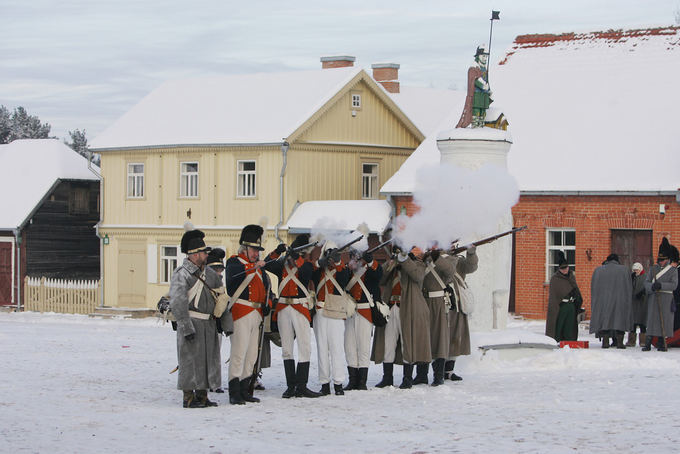 Aliaus Koroliovo/15min.lt nuotr./Staging of Napoleon's retreat in the Open AIr Museum of Lithuania in Rumšiškės
Zeroed-down programmes
Museum managers have their excuses: the funding they get is hardly enough to cover basic expenses, while acquiring new artefacts is only to be dreamed about. Some museums can hardly make ends meet, scrapping and saving to pay salaries, pay for building maintenance and facilities.
Between 2009 and 2011, following radical cutbacks, the Ministry of Culture did not allocate a dime for purchase of new museum-pieces. As former Minister Arūnas Gelūnas once said, not only programmes for new acquisitions but also those for restoration of existing exhibits were "zeroed-down." During the recent recession, museum attendance went down, too, reducing ticket sale revenues.
Under such conditions, museums were more concerned about surviving than coming up with new forms of entertainment.
"Sometimes all it takes is to discover bright people with ideas that are not necessarily expensive to implement. I took my kids to the Tower of London. We enter the Throne Room and there's a voice instructing us to fall down on our knees in the presence of the king. And the kids did just that – they had much fun," Černevičiūtė recounts.
This way of involving visitors to actively participate in the exposition is being tried out in Plateliai Cold War Museum.
There are other ways to attract audiences: "In an attempt to boost the attendance at experimental exhibitions, one museum turned to an editor of a well-known daily to write a blog. It was a very effective tool, engaging curators, artists, and visitors into discussions underneath each post."
Not storerooms
Skaidra Trilupaitytė, fellow at the Lithuanian Cultural Research Institute, agrees that a museum must not be just a house storing accumulated treasures.
The traditional didactic exposition went out of fashion back in the 1970s or 80s, she says. Back then, there were even pronouncements of the death of the museum. This gave rise to a new crop of museum theories, attaching greater importance to museum architecture, inspiring flashy interactive interiors, modern exposition halls.
Today's museums have a number of functions, Trilupaitytė says, and one should not reduce their mission to entertaining visitors and pleasing mass tastes.
"A museum should be a rallying point for a community, a centre of attraction. It should meet two seemingly contradictory needs: to be given positivist knowledge and to be amazed," Trilupaitytė summarizes.
The Money Museum of the Bank of Lithuania seems to be meeting both criteria. The museum presents the history of money not through sequences of exhibits, but by letting visitors participate in a process of discovery. Information is presented in computer terminals, through educational film clips, animation, virtual expositions. For example, interactive scales can calculate how much a person would cost if he or she were made of gold, silver, platinum, etc.
The Bank of Lithuania earmarked at least 3 million litas (under a million euros) for equipping the museum with modern facilities.
"The bank was criticized for spending so much on self-presentation, while other Lithuanian museums were hardly getting by," Trilupaitytė recounts.
Despite criticism, however, the Money Museum became an important spot on Lithuania's culture map, well liked and admired by visitors.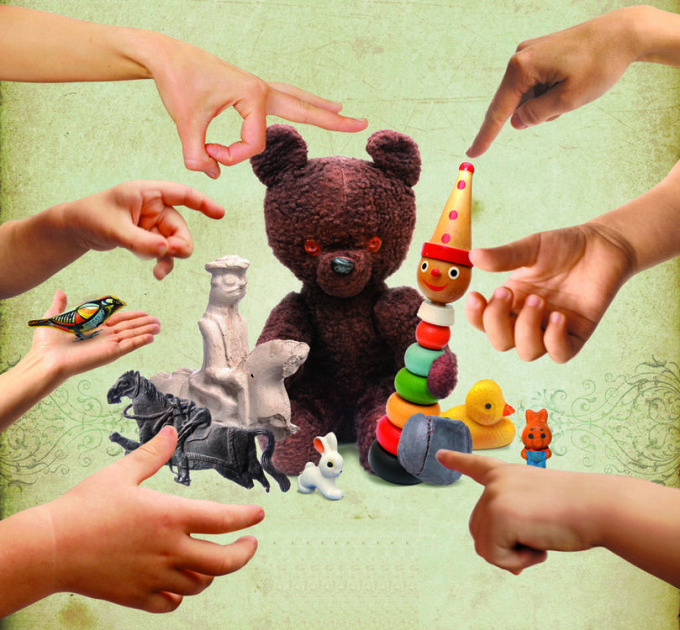 Žaislų muziejaus nuotr./Toy Museum
Ingenuity rather than spectacle
Trilupaitytė has only praise to give to the Energy and Technology Museum in Vilnius, the Church Heritage Museum. Plateliai Estate Mansion is also well-run, and so is Vincas Mykolaitis-Putinas Memorial Museum.
"The museum of the Venclova family house is a hearth of sorts – they hold jazz sessions there, film screenings. The National Art Gallery is very innovative in its ways. There are good examples throughout Lithuania," she assures.
And the rest? Are they short on money or ideas? "Museum managers  sometimes take too little initiative – they might be in possession of a valuable piece, but they do not know how or lack the means to present it in an attractive fashion. Sometimes, what one needs is not special effects but rather good specialists who know the true functions of the museum. Much depends on good sense, ingenuity, and personal abilities," Trilupaitytė says.
Managers are increasingly aware of what a 21-century museum should be like, says Rūta Pileckaitė, senior expert at the Information Society Development Department of the Ministry of Culture.
"Not everything is changing as fast as we'd like it to, but perhaps there is no obligation to make everything alike and commercial, to turn museums into small-scale amusement parks. A museum should remain a sober, but at the same time cosy and welcoming place for spending one's free time and learning. Much depends on the theme of the exposition – one can hardly expect entertainment in a Holocaust museum or a church heritage exhibition. I think that the problem is not so much the lack of understanding or ingenuity as the modesty of our museums – they have many great cultural products to offer, rich educational programmes, but they are less good at publicising them," Pileckaitė believes.
She notes that there have been particularly interesting educational programmes on the history of Lithuania between the wars presented in Aušra Museum in Šiauliai, following the renovation of Chaim Frenkel's villa. All the four major national museums are doing a decent job, too.
Antanas Baranauskas-Vienuolis Museum in Anykščiai offers a wide range of entertainment. Visitors also love the narrow-gauge railway, "Siaurukas." The Open Air Museum of Lithuania offers traditional festivals in Rumšiškės for wider audiences. Visitors are queuing outside the dolphinarium of the Marine Museum in Klaipėda.
Tripadvisor.com recommendations for international tourists include the Genocide Victims Museum (colloquially known as the KGB museum), the Vilna Gaon Jewish Museum and the Tolerance Centre; the Energy ans Technology Museum, the Money Museum.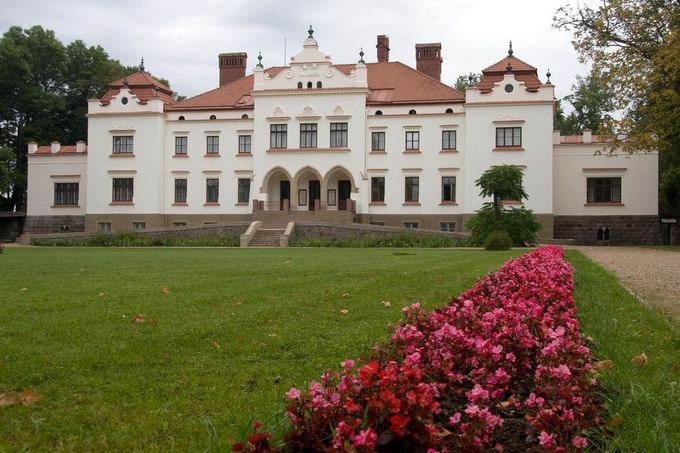 Projekto "Lietuvos muziejų kelias" nuotr./Rokiškis Museum
A place for leisure ant talk
Raimundas Balza, chairman of the Lithuanian Museum Association and director of Aušra Museum in Šiauliai, says that the effort to promote museums has born fruit.
30 thousand people attended events of the "Road of Museums" programme in 2012. Balza believes that people are growing more interested in museums.
"Museums are spilling over their traditional frameworks of buildings and exposition venues. Just look at [open-air sites in] Trakai, Kernavė, Neringa. If people do not come to the museum, the museum comes to them. We are now experiencing a transition with many museums offering modern approaches. Colleagues from abroad sometimes have things to learn from us – we are not worse or backward compared to Western Europe, although we are not trend-setters of expositions and technology application either. But new technology is not a cure-all. The socializing function is much more important," Balza insists.
He says that what museums offer is a purposeful way of spending one's day off. Families can spend time together and talk – something they are increasingly time-pressed to forgo at home. "They can have shared experiences at a museum, to talk to one another. Parents need to make an effort and remember what they've forgotten, or perhaps learn new things."
Lithuania's museums are happy that in 2012, following three years of drought, the Ministry of Culture gave almost 0.5 million litas for acquiring new exhibits. Half a million more was given to a new creative industries programme, aimed at updating and promoting museum expositions. Restoration programme, too, was brought back to life, albeit on meagre 125 thousand.
Experts have presented a list of 20 nominees for the Museum of the Year, which was later put for an on-line vote. People picked Rokiškis Region Museum as their favourite. Museum professionals agree – it is one of the best-run regional museums in the country.