Psychologist Andrius Kaluginas says that tragedies tend to bring Lithuanians closer together, yet people's blind desire for revenge indicates a deep-rooted mistrust in the country's law enforcement system and its politicians. According to the psychologist, violent and pointless crimes are symptoms of the society's frustrations and growing aggressiveness.
– Two tragic incidents have recently shaken Lithuania. Are the resulting talks about the death penalty an indication that the archaic principle of an eye for an eye is still alive and well in our society?
Aggression is the first psychological reaction to violent crimes.
– Aggression is the first psychological reaction to such happenings. People feel fear and insecurity. Hence the thoughts about revenge, talks about the death penalty. It is counter-aggression, a desire to respond to violence with violence.
And such reaction is easy to understand, the crimes are indeed horrible. On the other hand, the wave of aggression we witness in our society does not begin with a few high-profile crimes, it results from a general situation in the country and the way people feel living in it.
– Two years ago, Norway witnessed the biggest act of terrorism in the country's history. Its culprit, Anders Breivik, was sentenced to 21 years in prison with an option to extend it to life imprisonment. However, Breivik was allowed to study in Oslo University and we keep hearing him complain about uncomfortable conditions he is held in. What does that say about that society?
– Our society is very different from Norway. Breivik's living conditions in prison are better than those of some of our people in freedom. Certainly, such a situation would hardly be tolerated in Lithuania. And not just because we do not have prisons like in Norway – our society's mentality is completely different.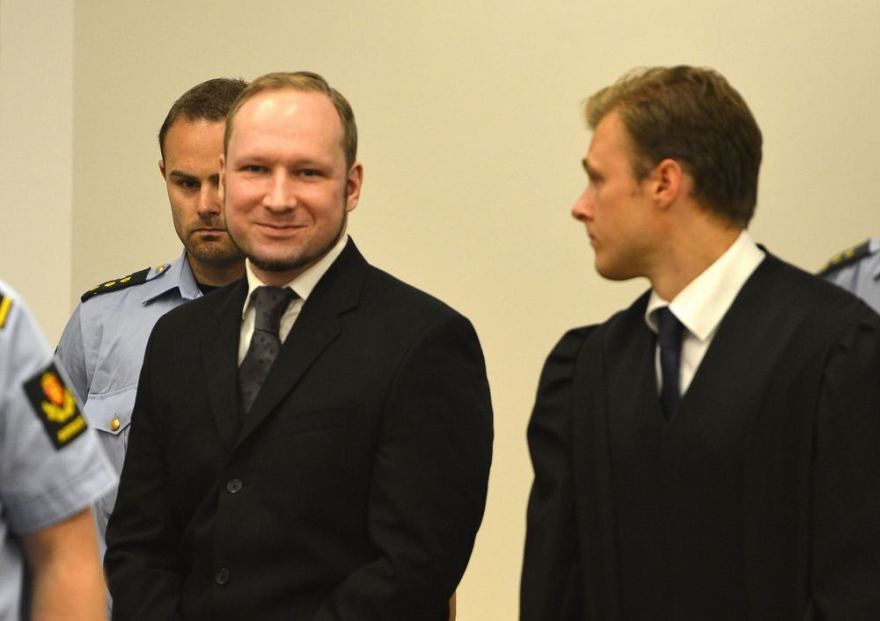 Anders Behring Breivik in court
The level of empathy in Lithuania is very high. Lithuania is a small nation and we come together when people are struck by huge misfortunes. Even though we like to say that Lithuanians take joy in seeing a neighbour's house burn, that is not true.
– Do crime victims in Lithuania have access to psychological help?
Lithuania is a small nation and we come together when people are struck by huge misfortunes.
– In cases like these, psychological assistance is necessary. It should be provided by both professionals and the family. We could have self-help groups that are so popular in the US. This kind of relief should be open not just to people closest to the victim, but to everyone whom the crime has affected.
– Should the emergency call centre (112) have a psychologist on duty?
– Two years ago, I myself talked to the service and offered to organize a mobile psychological assistance group. Psychologists would be there to offer help not just for victims of crimes, but also call operators. We started the initiative with the Red Cross, but we have received no support so far.
– What does the occurrence of such violent crimes tell us about the state of mind of some of the people in our society? Or are they just isolated cases?
– As a clinical psychologist, I can tell you that such crimes are symptoms of social discontent, they reveal that people are desperate and disappointed with the current situation, which in turn gives rise to aggression.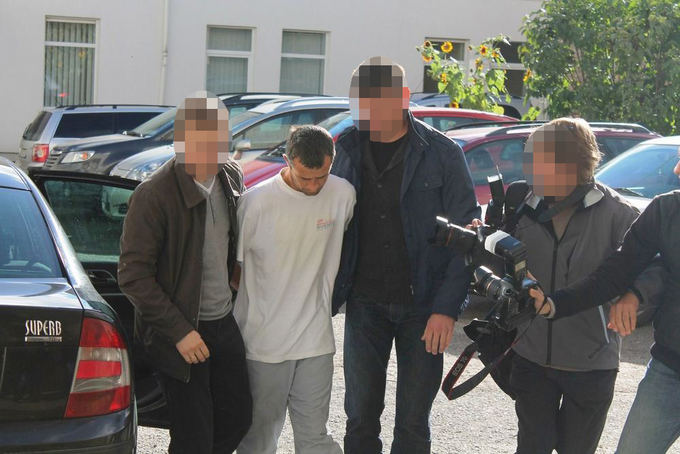 Tomo Markelevičiaus nuotr./Suspect Julius Jokubaitis in Panevėžys court
Another problem is alcoholism. I think that alcohol is too easily accessible for youth in Lithuania. We should consider more restrictions. On the other hand, Lithuania is not Sweden, where a population of nine million is served by 700 legal alcohol selling points. In Lithuania, restrictions alone won't solve the problem, because people will start drinking home-made liquors.
– I have seen posts on social networks by some politicians saying that people should take justice in their own hands and effectively lynch the perpetrators. How is our psyche affected by such statements?
– The rampant desire for revenge in our society is a sign of mistrust in our government and the justice system. However, politicians themselves only compound the problem with their populist statements. It is a peasant-like thinking – that problems can be solved not by laws and courts, but with pitchforks. Such politicians' statements only unbalance the nation and bring confusion.