Before the black plague, as the Second World War is known, there were about 500 brick synagogues (and several wooden synagogues as well) in the territory of Lithuania. But after Nazis occupied the country during the war, synagogues were condemned to be destroyed (as was everything related to Jews and Judaism, even people themselves).
Synagogues had been demolished or "adapted" to other purposes, more suitable for such harsh times – they became barns, warehouses etc. Later, when Nazis left the country, and the Soviet period began, the majority of former synagogues which survived the war were threatened to be destroyed once again, by the new regime, and the remaining ones (approximately 10 percent of pre-war buildings) had been transformed beyond recognition and converted into administrative and cultural institutions, production premises, residential houses, schools, etc.
Nowadays, when people like to talk about all kinds of freedom, justice, tolerance, and other big powerful concepts, such simple situation of preservation and use of former synagogue buildings has not been fully resolved, and  the most suitable ways of adapting these buildings with respect to their urban and architectural features and interior arrangement have not been sufficiently considered. Only a few stone synagogues have been renovated and adapted for today's purposes. Particularly fragile are wooden synagogues, which constitute a unique section of Europe's Jewish heritage. Only three synagogue buildings are used for their original purpose today: one in Vilnius, Kaunas, and Klaipėda each. Several synagogues have been renovated in recent years. Joniškis has showed an extraordinary example by revitalizinga complex of synagogues for a new life as cultural institutions.
It is in this difficult context that an ambitious project was born. An academic and social institution, the Centre for Studies of the Culture and History of East European Jews,  approached the Department of Art History and Theory of Vilnius Academy of Fine Arts with proposal to cooperate on a project which aimed at documenting synagogues in Lithuania. The need for cataloguing Lithuania's surviving synagogues in their present state, researching and reviewing their history and architecture, arose from a desire to preserve them at least in writing and images, so that this significant part of Lithuanian heritage is not totally lost. The project became the first comprehensive research of ninety-six (seventy-nine built of bricks and seventeen made of wood) surviving Lithuanian synagogues in fifty-nine cities and towns.
Researches of this project include field survey and documentation of extant synagogues and collecting archival materials. The records – pictures, photographs – made in the interwar period by different specialists and researchers helped in identifying synagogues nowadays. Moreover, the Center for Jewish Art at Hebrew University in Jerusalem began documenting wooden synagogues after collapse of the Soviet Union, so materials of this documentation have enriched the project. It resulted in two interdisciplinary catalogues, "Synagogues in Lithuania. A-M." (2010) and "Synagogues in Lithuania. N-Ž." (2012).
The catalogue consists of 59 geographical entries. Each entry includes a short overview of the history of the Jewish community in the town where a synagogue is found, comprehensive information about vanished synagogues in that town, and a detailed description of the extant synagogue building or complex of synagogues. The entries are richly illustrated with archival historical photographs and architectural designs of the synagogues, and recent documentation of the extant buildings with measured architectural drawings. This catalogue fills a significant niche in synagogue research in Lithuania.
This publication was also warmly welcomed by scholars in Jewish studies all over the world. It has a significant influence on academic Jewish studies, because the catalogue, which has no analogues, is a springboard to further synagogue research in Europe and opened up the potential for further research of synagogue architecture and history in Lithuania. This multicultural and interdisciplinary project involved not only historians and architects, but photographers as well, so it increases knowledge about synagogues in the society, encourages more people to take an take interest in the past. These processes are significant not only for building up a common consciousness – it stimulates discussions about ways to protect the heritage in local communities as well as on the state level.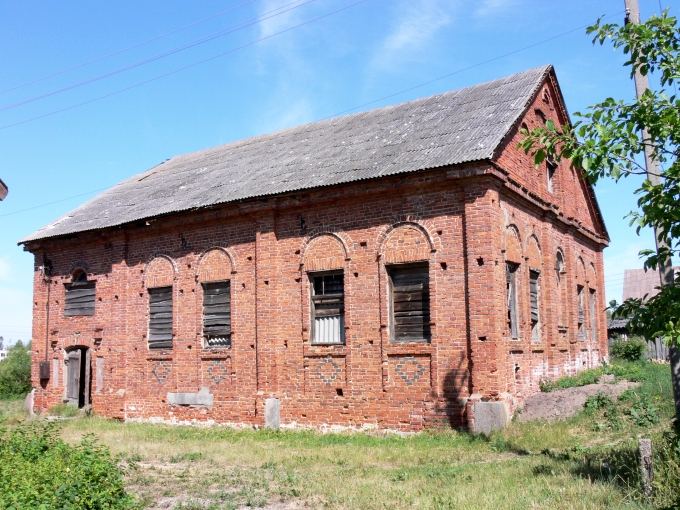 Ieva Valeikaitė/Before the war, there were 500 brick synagogues in Lithuania.