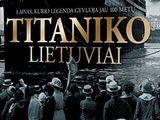 15min nuotr./Book cover of "Titaniko lietuviai"
Titanic, the world's most famous ship, sunk to the bottom of the Atlantic exactly one hundred years ago, on the night between 14 and 15 April 1912. On the occasion of this tragic centenary, journalists Gerda Butkuvienė and Vaida Lowell published a book entitled "Lithuanians of the Titanic." The authors have uncovered four Lithuanians – three passengers on board of the unsinkable ship and a captain of another vessel who went for their rescue.
New discoveries and centenary
It was the approaching centenary of the Titanic tragedy that prompted Gerda and Vaida to write the book. Gerda had been fascinated by the story for a long time, but when she realized she wouldn't be able to tackle the mass of information, she invited her former course-mate Vaida to join the project. Vaida lived in the US, so she could scout archives for information. She was intrigued by the fact that no one in Lithuania had as yet given any thought to the topic.
Gerda, too, is an expatriate. She lives in Australia, so the two mostly communicated on-line, at nights. They divided up the research and then would paste their pieces together, as if into a huge puzzle.
In the US, Titanic has been explored extensively, there are thousands of published books, so the authors had to select their bibliography very carefully.
"Before, it was tragedy survivors who published books. Now it can be a neighbour of their son's friend. It does not necessarily have to do with hunger for fame – as we have discovered by looking into Lithuanians' stories, it was one of the most significant events for entire families. Everyone wants to be part of the legend. Information gets transmitted by word of mouth, exaggerated, and in the end, facts get interwoven with fiction," the authors told 15min.
Priest made no attempts to escape
The best known Lithuanian on board of Titanic was Juozas Montvila, a 27-year-old priest from Marijampolė, graduate of Sejny Seminary. In 1912, Lithuania was part of the Russian empire and the tsar had forbidden for uniates, who were Eastern Christians, to perform sacraments, but recognized the Roman pope.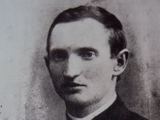 K.Montvilos rankraščio iliustr./Priest Juozas Montvila
Father Juozas – either due to lack of experience or simply because of his youthful enthusiasm – baptized a uniate baby and performed the last rites on an old man. For that, he fell into disfavour with the regime and had his career suspended. His brother Petras was living in New York at the time. He sent a letter saying that Juozas could come and work with Lithuanian expatriates, until the the grudge of the tsarist regime abided.
The priest set out on a journey. He first crossed Germany and went to London, where he stayed with father Matulaitis. The latter lent him some money that Montvila used to buy a second-class ticket on Titanic. He probably chose the ship for its safety and to avoid sea sickness, as vessels of this size did not rock.
As far as it is known, father Montvila spent the fateful night in his library – receiving believers, listening to their confessions, and giving absolutions. He made not the slightest attempt to get a place in a life boat. It is believed that the Lithuanian priest sank with the ship, even though his body was never recovered.
Sainthood
There were 8 priests in total on board of Titanic. They were different in their attire and deportment, but all witnesses give them a mention. None of them tried to save themselves. There were attempts to reward Montvila's heroism with sainthood in 1985-1986, but the file ended up buried in Vatican drawers. According to Lithuanian clerics, there was not enough proof that people experienced miracles after praying to him.
In the US, Juozas' brother Petras published a book about him. Petras' daughter, who is still alive, keeps writing letters to Vatican, urging to sanctify her uncle. She has no intention of giving up.
Among the things recovered from the Titanic, there is a manuscript by Montvila that he was planning to get published in the US.
Drowning the remains
Another Lithuanian that took a trip on Titanic was Eliezeras Gilinskis. The 22-year-old came from a big Jewish family in Ignalina and decided to look for a better life in America. He was a highly skilled smith and locksmith – he planned to open a locksmith factory in the US and bring his entire family over. However, Eliezeras' dreams sank with Titanic. His was the only body found by rescue workers. But when they saw that Eliezeras was from the third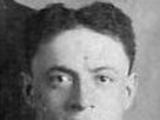 Nuotr. iš knygos "Titaniko" lietuviai"/Eliezeras Gilinskis
class, they decided not to take him to the shore. They attached weights, so the body did not float, tagged it "47" and threw back into water.
The rescue ship did not have enough coffins and embalming liquid – no one expected there would be so many bodies. Every one was pulled up, identified, their things put into bags to be taken to their relatives, and then most of the bodies, unless they were of first-class passengers, got put back into water.
After the tragedy, people set up a Titanic relief fund and paid 130 pounds – which was big money back then – to relatives of each victim. In addition to that, Eliezeras had bought a life insurance before boarding the ship – this money helped his Litvak family pull themselves out of poverty. According to one relative, the family received so much money, that after Lithuania was occupied by Germany in 1915 and Russians had a Bolshevik revolution several years later, the devalued notes were used to wallpaper an entire outdoor lavatory.
Lithuanian hid his identity
A third Lithuanian, Simas Baniulis, was a crew member. He came from Sūduva and was under 30 years old. He was running from the tsarist military draft, so he sailed under a different name. No one knows what that name was.
Before the trip, he had gone to a sailing school in Liverpool and that was probably what led him to join the Titanic crew. He, too, sank with the ship. His body was never found – nor was his family. Gerda and Vaida hypothesize that Simas' body could have been recovered and buried along with the rest of the crew in a Halifax cemetery.
Captain's help refused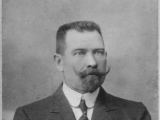 Klaipėdos jūrų muzijaus arch. nuotr./Liudvikas Stulpinas
Captain Liudvikas Stulpinas was another discovery of the journalists. It turned out that the Lithuanian – who came from the village of Jomantai – was on a ship "Burma" that was the first one to receive SOS signal and hurry to help Titanic. Burma was 100 kilometers away. Stulpinas did not come in time for the rescue operation, yet if Carpathia – the ship that carried out the operation – had been more benevolent, he could have taken some of the bodies to New York.
At the time, Gerda and Vaida explain, passenger ships had just installed wireless communication systems and different vessels were served by different telegraph companies. Titanic and Carpathia were under Marconi, while Burma was served by De Forest. Competing companies did not allow "rival" ships to communicate or cooperate. This made Stulpinas furious. He had changed his course, made his way through icebergs, put together some food and clothes for the victims – and Carpathia crudely turned down his help offer.