Settled in an old industrial zone in the former greenhouse territory in Pagiriai, Homanit Lietuva will undertake not only manufacturing but also brand-new innovation. It is planned to establish a research and development centre here, which will improve wooden goods, their manufacturing processes, and will also create entirely new products.

New companies, new ideas
"We will have our intellectual centre in Pagiriai - this way we will be able to supply the country's furniture manufacturers, who have made Lithuania into a centre of the furniture industry in Europe with not only new middle (MDF) and high (HDF) density wood fibre boards, but also new ideas. This will significantly boost the added value generated by the entire region.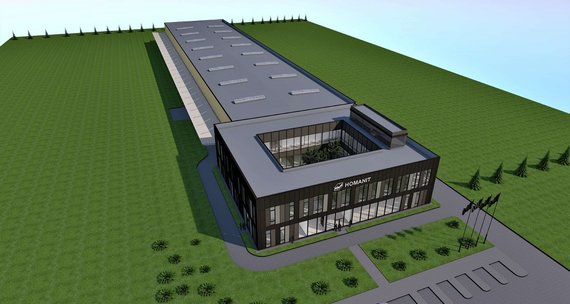 Homanit project
We have already assembled a managing team for the research and development centre – a group of international experts with vast experience in the wood processing industry, who will form their teams alongside local specialists. Lithuanian professionals nurtured within these teams will also increase the innovativeness of the country's furniture industry," says Ostrauskas.
According to the Homanit Lietuva head, the company will settle in a part of the former greenhouse territory in Pagiriai, and for the remaining territory, other high added value-generating companies will be invited to settle in. "We wish to launch a good economic engine in Pagiriai which benefits everyone: new and well-paid jobs will emerge for the people of the city and region, and this economic boost will be felt by both furniture manufacturers in the country, and the state budget," he believes.
An important centre for the international business group
Homanit Lietuva submitted a project proposal for administrative and warehouse premises to the Vilnius region municipality for evaluation and public discussion, and there are plans to construct a two-storey administrative building alongside almost six thousand square metres of warehouse space.
"Lithuania has a well-developed and high potential IT sector and so, we will establish an IT section for the entirety of Homanit. Its main function will be the digitalisation of processes and manufacturing, and we will dedicate significant attention to this because without digital solutions, it is difficult to imagine a business that can operate successfully in the long-term.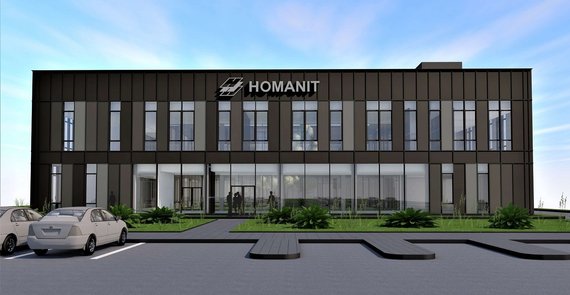 Homanit project
Meanwhile, the warehouse will be adapted to long-term storage, and will be dedicated to the needs of the research and development centre," Ostrauskas commented.
The administrative building will also house a customer service section, which will handle sales development and work with clients in not only Lithuania, but across the Baltic region.
This article was edited by professional copywriter and proofreader Vicki Leigh. Find out more about her expert writing and editing services at twoflowercactuscreative.com
Prenumeruoji MAX?
Prisijungti
Išsirink planą ir skaityk be ribų
Mėnesinis
planas
Pirma savaitė - 0,01€,
vėliau po 3,5 €/mėn.
Apsimoka
Metinis
planas
Mokant iš karto
už 12 mėn. – 33,50 €
Apmokėti
Įvesk savo mobilųjį numerį, atsiųsime kodą
Į mobilųjį išsiuntėme kodą. Įvesk jį ir skaityk toliau