As of now, the MerXu.com platform operates in Lithuania, Estonia, Czechia, Poland, Romania, Slovakia, and Hungary. It is planned to launch in Latvia and Germany this year as well.
"The B2C sector for consumer goods has already transitioned into the online domain. Digitalisation is gradually transforming the B2B environment as well. We aim to be at the forefront of these changes, and so, we created an online trade platform for businesses, which can be used to simply and transparently trade, as well as optimise expenses," managing director for MerXu in Lithuania, Nerijus Grybė, says.
Only companies can trade
The MerXu online sales platform is intended only for companies. It is a virtual space where on one side, there are manufacturers, wholesalers or suppliers, and on the other – contractors, construction or assembly companies, wholesalers or retailers seeking suppliers.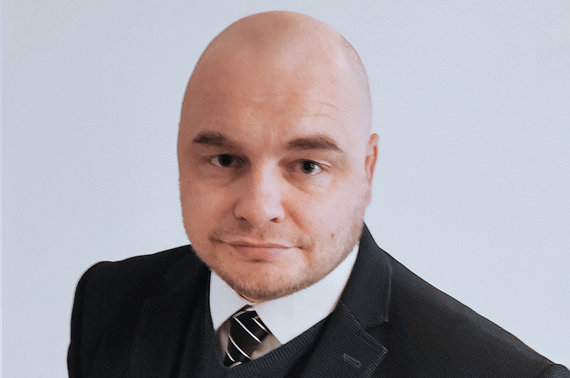 Nerijus Grybė, managing director for MerXu in Lithuania. MerXu photo
"You do not have to have your own online store or handle marketing. If you register on the MerXu platform, you will be able to start trading immediately," N. Grybė says.
The project's founders are focused on the Central and Eastern European markets. According to them, companies here offer high quality and competitive pricing and, furthermore, simplified logistics between countries.
Of course, every country is unique – with different languages, currencies, legal regulations, and import and export markets. This often proves to be a difficult hurdle for small and medium-sized enterprises.
"We created MerXu to cushion these differences so that trade could proceed easier. In addition, we offer tools that resolve key problems, which otherwise typically prevent smaller market participants from exporting," N. Grybė says.
Like a personal sales department
Language barriers are a key obstacle. Thus, the MerXu platform ensures automatic product translation into all languages. Artificial intelligence assists in terms of communication and negotiation as well.
"Users registered on our platform will be able to submit inquiries, and negotiate over prices, contract conditions or order details. All the communication is automatically translated into the communicating parties' languages, and so we help overcome any language barriers," N. Grybė explains.
The creators of MerXu note security as a key advantage – deals can be made only by companies, and each one of them is assessed in terms of financial reliability.
The MerXu platform allows for both wholesale and retail trade. It is also possible to purchase diverse goods from various suppliers and submit general inquiries when seeking goods and comparing prices.
"We not only create conditions for registered companies to trade, but we also work like a company's sales department – if you are seeking something and can't find it on our platform, submit an inquiry and our staff will find a new supplier for you," N. Grybė says.
More than 2 million goods from Europe
Marketing is also flexible. Sellers can offer goods on MerXu for a price that can be set or, instead, fluctuate depending on order size. The platform also allows the contracting parties to set pricing individually and negotiate over payment methods and conditions.
"Most importantly, the platform is convenient to use. This is no coincidence. Its creators are the leaders and staff of some of the largest e-platforms – Allegro in Poland and Aukro in Czechia," N. Grybė observes.
According to the Lithuania country manager, more than 15,000 companies are currently registered on the MerXu platform. More than 2 million products are on sale in categories such as construction, electrical equipment, heating and plumbing, mechanical engineering, safety, professional tools, and chemical and metallurgical industries.
"Most of the trading is in tools and construction materials, solar batteries and security equipment related to the pandemic. More than half of the contracts are international, which is a cause for celebration – we have accomplished one of our goals, which is to grant momentum to international trade in the B2B sector," N. Grybė says.
Services are currently free of charge
According to the Lithuania country manager, the MerXu platform currently includes around 1,000 Lithuanian companies, including well-known brands such as Gitana, Dogas, Tegra, irankiai.lt, irankiucentras.lt and others. The aim is to grow the number of participating Lithuanian companies to 10,000.
Lithuanian businesses can currently use the MerXu platform free of charge.
"As compared to other countries, Lithuanian manufacturers are currently less active. As far as we have spoken, there are some concerns over competition from Polish companies. However, I would really like to encourage them to submit offers even if they might appear less competitive at first glance. Buyers care about more than just pricing – it is far more important for the goods to be in the warehouse here and now," N. Grybė urges.
According to the MerXu representative, offers and suppliers in plumbing and ventilation are currently notably lacking. So if you want to begin trading online and open a path for your goods to Europe, register at https://merxu.com/lt/ already today.
Šis turinys skirtas
tik prenumeratoriams
Prisijungti
Mėnesinis
planas
Pirmas mėnesis – tik 0,99 Eur,
vėliau – 4.99 Eur/mėn.
Geriausias
pasiūlymas
-40%
Metinis
planas
Jūs gausite:
15min prenumeratą
Filmus ir serialus ŽMONĖS Cinema
Naujienlaiškį BNS Sprintas
Išsirinkite mokėjimo būdą
Apmokėti
Nutraukti prenumeratą galėsite bet kada.
Įvesk savo mobilųjį numerį, atsiųsime kodą
Į mobilųjį išsiuntėme kodą. Įvesk jį ir skaityk toliau
Norėdamas tęsti – prisijunk
Norėdamas tęsti – užsiregistruok