"It is definitely not the time to relax as the situation on the global market remains tense, both regarding commodity prices and due to logistics chain disruptions. However, thanks to our team, we have been able to find alternative solutions and handle these challenges well. Optimism over commodity prices is beginning to stabilise. The lifting of lockdown restrictions and recovering trade is dampened by stalling vaccination rates and the emerging fourth wave of the pandemic. However, we are confident in our team and believe that if yet another lockdown proves necessary, it will no longer be as strict and will have little impact on manufacturing capacities," says SBA vice president Egidijus Valentinavičius.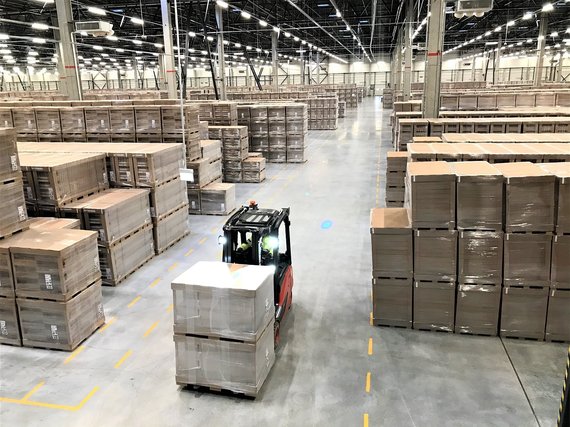 SBA production. SBA photo
Growth indicators are currently inflated as, during the fourth quarter of last year, sales had decreased markedly due to the lockdown and halts in trading, and companies were forced to announce several weeks of downtime.
The five companies belonging to the SBA Home business group increased their sales by an average of 24 per cent. Klaipėdos Baldai sold production worth over 39 million euros over the first half of 2021, a fifth more than last year. Visagino Linija increased its sales by 12per cent, reaching almost 36 million euros, and Germanika, which operates out of Šilutė region, manufactured and sold furniture worth 27.6 million euros, a 40per cent increase over the first half of 2020. Šilutės Baldai also increased its production sales by a third, reaching 21.4 million euros, and Mebelain grew by 43 per cent, to 19.5 million euros. The soft furniture manufacturer Kauno Baldai, which is not part of SBA Home, increased its sales by one and a half times, reaching 13.7 million euros.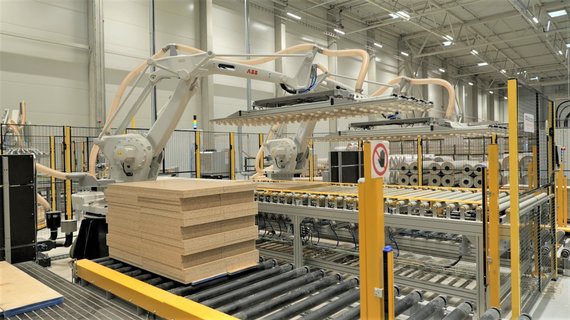 SBA production. SBA photo
"Despite the dark clouds on the horizon, we continue our planned major investment into two projects – the Kauno Baldai building conversion and the construction of the most robotised factory in the region Inno Line near Klaipėda at the SBA Industrial Innovation Valley. These will significantly increase the SBA furniture sector's manufacturing capacities and will help increase our competitiveness on a global level," states Valentinavičius.
Other than Kauno Baldai, the SBA furniture sector includes SBA Home, which manages the furniture manufacturers Klaipėdos Baldai, Šilutės Baldai, Germanika, Visagino Linija, Mebelain and the furniture prefab factory Laminn, as well as managing the logistics centre Innovo Logistika. The SBA Group also operates in the real estate and textile sectors. The group's businesses currently employ a total of around 5,000 staff members.
This article was edited by professional copywriter and proofreader Vicki Leigh. Find out more about her expert writing and editing services at twoflowercactuscreative.com
Prenumeruoji MAX?
Prisijungti
Išsirink planą ir skaityk be ribų
Mėnesinis
planas
Pirma savaitė - 0,01€,
vėliau po 3,5 €/mėn.
Apsimoka
Metinis
planas
Mokant iš karto
už 12 mėn. – 33,50 €
Apmokėti
Įvesk savo mobilųjį numerį, atsiųsime kodą
Į mobilųjį išsiuntėme kodą. Įvesk jį ir skaityk toliau