The real estate company Homa, which will develop a project at Vytenio g. 4 in central Vilnius, has recorded rapidly increased interest in the purchase of their high-class apartments, and according to the company's managing director Jurgita Kveselaitė, the supply of such apartments in Vilnius is currently only a little over 350, which is around 10.6 per cent of the supply of all new apartments in the city. At the beginning of the year, the segment comprised a market share of approximately 20 per cent.
High density in the Old Town increases prices
Kveselaitė draws attention to how the central part of Vilnius is fairly dense, and so it can be assumed that we will likely never return to the usual supply and availability of options in this sector again.
"The current trends in the prestige new apartment segment led to the market being of limited size, and so demand will likely remain higher than supply. In this context, prices are prone to continue increasing until the demand balances out with the supply, and a price average settle," she says. This is also the process due to occur in the prestige class apartment segment in the near future.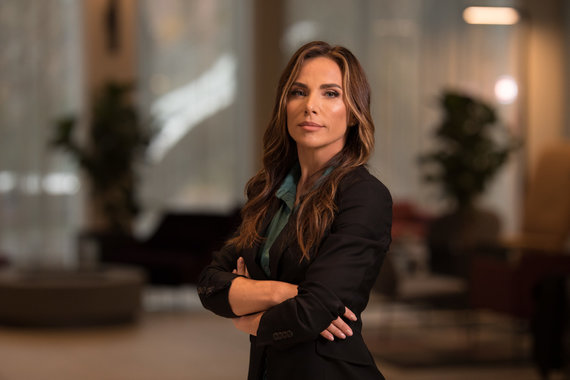 Homa" DG Jurgita Kveselaitė/ Pranešimo autorių nuotr.
"As of late, prices trended upward, and so there will be a continued inclination for prices to shift upward. At the moment, prestige class apartment prices range from 2,500 to 5,000 euros per square metre, with up to 7,000 euros cases. In addition, there is a decreasing amount of exclusive property for buyers, and so, existing projects will increase prices in the city centre even more," predicts the head of Homa.
Vilnius residents' needs are growing
Kveselaitė says that the clients' needs are also growing – the synthesis of a modern, European city and Vilnius' Old Town is of interest for residents who enjoy prestige, high-level culture, numerous entertainment options, and convenient transportation without a car.
"The picture of the currently most desirable top quality real estate projects includes not only apartments but also commercial premises so that residents can find the services and cafes they need within the same building or nearby. Prestige class apartments mean not only their location in the city but also well-developed infrastructure around them," she says.
One of the main requests prestige class apartment buyers have is to have pre-prepared spaces for electric cars or the option of obtaining one later. Electrical car charging stations require special electrical inlets, and developers must install these ahead of time.
About HOMA
Having been dealing in real estate development since 2007, the company combined all of its projects, experience and philosophy last year under a single brand – HOMA. The company has already developed nine apartment and terraced house projects across Vilnius' residential and central areas. These houses more than a thousand new residents and their families, and HOMA is among the top five largest residential developers in Vilnius. Currently, HOMA is selling real estate in five projects it is developing in the city: the low-rise settlement Lazdynėlių Vingis in the Lazdynai area, the Gilužio Rivjera in Pilaitė, the terraced house complex 24 Terasos in Tarandė, and the prestige class apartment building Vytenio 4 in Naujamiestis.
Jau prenumeruoji?
Prisijungti
Išsirink planą ir skaityk be ribų
Mėnesinis
planas
15min prenumerata

Kasdienis naujienlaiškis
BNS Sprintas

ŽMONĖS Cinema prenumerata
Pirmi trys mėnesiai – po 0,99 Eur,
vėliau – 4.99 Eur/mėn.
-50%
Metinis
planas
15min prenumerata

Kasdienis naujienlaiškis
BNS Sprintas

ŽMONĖS Cinema prenumerata
Apmokėti
Įvesk savo mobilųjį numerį, atsiųsime kodą
Į mobilųjį išsiuntėme kodą. Įvesk jį ir skaityk toliau
Norėdamas tęsti – prisijunk
Norėdamas tęsti – užsiregistruok