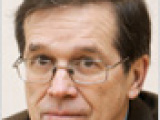 But a number of missteps in recent months have tarnished her image and led to a more critical evaluation of her performance and governing style. Grybauskaitė's long-term popularity is unlikely to be affected, but Lithuanian politicians are likely to be more critical and less deferential in the future, particularly if she stumbles once again.

Grybauskaitė's latest gaffe was her decision to turn down the invitation of Polish President Bronislaw Komorowski to come to Warsaw to discuss the upcoming NATO summit with him and the presidents of Estonia and Latvia. Despite the fact that the other two Baltic presidents accepted the invitation, Grybauskaitė demurred. Her staff explained that she had already discussed these matters with Komorowski and the Latvian president, so a further meeting was superfluous.

Unofficially, it was claimed that Polish diplomats had threatened that Warsaw would pull out of the NATO Baltic Air Policing Mission were Vilnius not to alter its policy toward its Polish minority. Neither explanation was found convincing.

Grybauskaitė was criticized for needlessly exacerbating the already strained Lithuanian-Polish relations, gratuitously shunning her Estonian and Latvian colleagues, pandering to Lithuanian nationalists, and reinforcing the image that Lithuania is a touchy and difficult partner. That said, Vytautas Landsbergis and Česlovas Juršėnas, leader of the Social Democrats, vigorously defended Grybauskaitė's stance.

In February and March, Grybauskaitė was caught up in the uproar caused by the decision of the Interior Minister Raimundas Palaitis to fire, peremptorily, the director of the Financial Crimes Investigation Service and his deputy. Many politicians, particularly among the ruling conservative party, considered the firing to be unjustified. Much of the public feared that the officials were relieved of their duties because they were investigating shady dealings by politicians, including those of Palaitis' party. Grybauskaitė vigorously defended Palaitis, in part because she had insisted that he fire the director and his deputy.

More than a thousand citizens organized a protest demonstration outside the president's palace. Parliament's Anti-Corruption Commission claimed that the president and members of her staff exceeded their authority and violated the Constitution by giving orders to state officials not directly subordinate to the president. Under growing pressure, Grybauskaitė relented and accepted the resignation of Palaitis. This was the first confrontation with Parliament in which she blinked.

Grybauskaitė has adopted an equivocal position towards a court order calling for the daughter of Drąsius Kedys to be returned to the custody of her mother, Laima Stankūnaitė. In October 2009, Kedys shot and killed a judge and Stankūnaitė's sister, having earlier accused them of belonging to a pedophile ring that sexually abused his and Stankūnaitė's five-year old daughter. Kedys's sister Nerija Venckienė, a judge who is also the custodian of the child, has ignored the court order, asserting that she will implement it only if the child consents.

Although the president now claims that she does not question the court's decision, several months ago she famously declared that the order was being carried out 'gently,' despite the fact that the child remains in the care of her aunt. Moreover, Grybauskaitė ignored the recommendation of the Judicial Court of Honor that Venckienė be relieved of her duties because of conduct unbecoming a judge.

A majority of Lithuanians, or at least a very vocal minority, support Venckienė in her defiance of the court, so Grybauskaitė's equivocations might well enhance her popularity. But those who expect their head of state to be more insistent that the rule of law be observed, have reason to be disappointed.

During the presidential campaign, Grybauskaitė portrayed herself as a self-confident, decisive and outspoken leader who will do what must be done and say what needs to be said, regardless of the political cost. Her assiduously fostered image of the tough leader who will not fear to tread on toes and call to account incompetent and dishonest politicians and public officials initially pleased most voters and intimidated more than a few politicians.

But her outspokenness, untempered by tact, has lost much of its lustre and can be seen as mere boorishness. Her laconic style and infrequent press conferences were once a welcome change from excessively garrulous politicians who never met a camera that they failed to embrace. But more and more, Lithuanians now feel that by not enunciating and explaining her policies, the president is leaving them in the dark concerning her intentions and not offering the nation the guidance it can rightfully expect from the head of state. In none of the three cases discussed above has Grybauskaitė deigned to explain her actions in any detail or to hold a proper press conference.

During her first two years in office, Grybauskaitė has been a forceful leader with genuine achievements to her credit. But if she remains more aloof and imperious, she will end up disappointing her supporters and wasting the opportunity to be more than a rather ordinary president.