"The addition of Saulius, who is experienced and has worked extensively with international clients, adds further momentum and marks an important milestone for SBA Modular – the core of key competencies is nearing completion. Company board member Paulius Nevinskas, who has headed SBA Modular so far, is continuing responsible work on the company board, focusing on strategic partnerships, the search for new markets, acquisitions and the creation of environmentally-friendly products, as well as work related to factory design and preparation for construction works. Concurrently, we are intensively expanding our network of strategic partnerships and future clients, as well as suppliers, in foreign markets," SBA Modular board chairman Kęstutis Bagdonavičius says.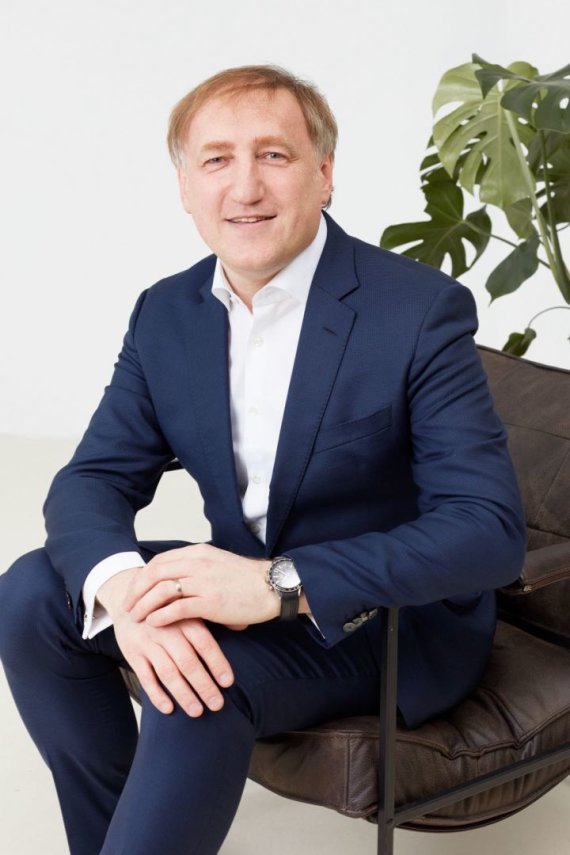 Dr. Kęstutis Bagdonavičius
For the past three years, S. Rakauskis worked as the business development director at SBA Home, which manages six furniture manufacturing companies and a logistics centre. Before then, he managed the finances of various SBA Group companies and was a board member in the group's companies.
"Alongside our strong team, we are getting right to work so that environmentally-friendly and innovative solutions will reach the market as soon as possible and will help resolve the problems relating to housing shortages in Europe and beyond. I have set myself the task to establish ourselves in the Scandinavian and German markets as quickly as possible with a unique product developed and manufactured in Lithuania. Later on, we will step into other prospective countries," Saulius Rakauskis, the head of SBA Modular, states.
SBA Modular's vision is to resolve the problems of affordable housing and climate change, becoming a leader in the global modular construction market while maintaining the lowest possible CO2 emission levels at each step of its operations, employing the most advanced modular multi-storey building construction technologies.
The modular building sector is compliant with the principles of circular economy and sustainable use of resources. Up to 90% of the building manufacturing and fitting-out work is done at the factory, which ensures that less CO2 is released during the construction process and furthermore, construction times are reduced by up to 50%. Moreover, the building modules, whose residential spaces are typically already pre-furnished and even contain furniture, are assembled at the planned location within a particularly short time.
The SBA Group developed this new business direction project alongside the international consultancy The Boston Consulting Group. Investment into the modular apartment building factory is expected to reach 60 million euros. It is planned to employ around 450 staff once the project is completed.
Jau prenumeruoji?
Prisijungti
Išsirink planą ir skaityk be ribų
Mėnesinis
planas
15min prenumerata

Kasdienis naujienlaiškis
BNS Sprintas

ŽMONĖS Cinema prenumerata
Pirmi trys mėnesiai – po 0,99 Eur,
vėliau – 4.99 Eur/mėn.
-50%
Metinis
planas
15min prenumerata

Kasdienis naujienlaiškis
BNS Sprintas

ŽMONĖS Cinema prenumerata
Apmokėti
Įvesk savo mobilųjį numerį, atsiųsime kodą
Į mobilųjį išsiuntėme kodą. Įvesk jį ir skaityk toliau
Norėdamas tęsti – prisijunk
Norėdamas tęsti – užsiregistruok