BOD Group, a Lithuanian maker of optical discs, will start producing solar panels in Visoriai Information Technologies Park which opens on 15 October. Currently, the company exports 95 percent of its CDs, DVDs, and Blu-Ray discs abroad.
BOD Group chief Vidmantas Janulevičius says that as the government has abolished subsidized rates for solar power, more of the solar panels produced by his firm will have to be sold in foreign markets.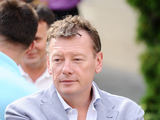 Vidmantas Janulevičius
"Initially, BOD Group planned to export 90 percent of its output. When the solar plants boom started in Lithuania, we thought we'd export 60 percent and sell the rest domestically. Now, we've returned to our original plan," Janulevičius says.
According to him, the company currently conducts talks with firms in Luxembourg, Poland, and one company operating in Lithuania, Precizika. Assembly of solar panels that will be used as roofing, too, was postponed to next winter due to late delivery of component parts.
Exporting panels to Italy
Dainius Šalucha, production chief at Precizika, also says that he no longer looks at the Lithuanian market. The company mostly assembles solar panels from component produced abroad. "The Lithuanian market is closed to solar energy producers," Šalucha says.
"Lithuania could adopt a law similar to the one in Italy – that some electricity consumed by households in new buildings will have to be produced from renewable energy sources. We can see a niche here," Dainius Šalucha says.
His eyes are now set on Italy, where the government has recently passed a law that new houses must cover a fraction of their energy consumption from renewable sources. Most of solar panels made at Precizika plants will be shipped southwards to Italy.
Lithuania is also considering similar legislation.
Aurimo Šrubėno nuotr./Danius Šalucha
"Lithuania could adopt a law similar to the one in Italy – that some electricity consumed by households in new buildings will have to be produced from renewable energy sources. We can see a niche here," Šalucha says.
Janulevičius says that parliament should discuss amendments to the Law on Renewable Resources the coming winter.
"We have proposed an amendment which includes the double metering system. Such a system is already in place in Italy, the Netherlands, Denmark," the BOD Group chief shares.
He says that such a system would allow homes to generate their own electricity throughout the year. March through October, when solar panels mounted on a building generate more energy than the building consumes, the excess would be transferred to a grid, whereas in winter, the house would get back that energy using smart grid.
Solar plants get cheaper
Martynas Nagevičius, head of the Lithuanian Energy Consultant Association, assures that solar panels will not be a dead business even as the government cuts solar energy subsidies, because their cost price is consistently going down.
Martynas Nagevičius
"Technologies have improved, so now installing solar plants pays off even with lower rates. For example, the cost of electricity generated by big solar plants in the US has gone down three times between 2007 and 2013," he says, adding that Germany cuts subsidized rates several times a year.
Germany, until recently a champion of solar power, has cooled down lately.
Early this year, the Lithuanian parliament passed a new law which drastically cut the rate (which was LTL 1.44, or EUR 0.42, per kWh) at which the state-run company Lesto buys up electricity from owners of solar plants. It was decided to have the State Commission on Prices and Energy review the rate quarter-annually. As a result, many small solar energy producers had to give up their projects. Some hundred of them sued the Lithuanian government, demanding compensation for forgone revenues.
The new cut rates came into effect on 1 October. Lesto buys up excess energy from non-integrated solar power plants (with the capacity under 10 kW) at LTL 0.56 per kWh (EUR 0.16) and from plants integrated into buildings, at LTL 0.73 (EUR 0.21).