According to LTG Infra CEO Karolis Sankovski, from now on, train traffic in the section Palemonas-Rokai of the Kaunas railway junction will be renewed. Therefore, all transit and freight trains will once again run not through the Kaunas railway station but through a bypass.
Due to contracting work, this section had been closed since 21 December 2020.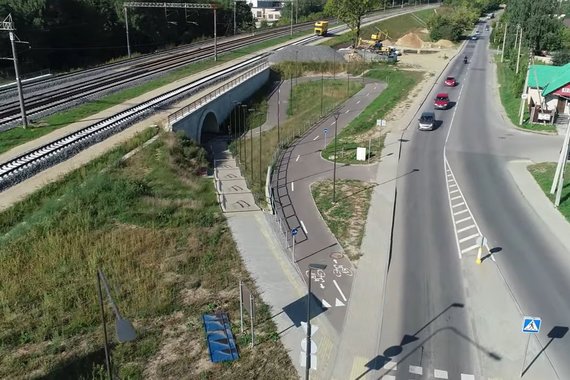 The Tunnel
"Soon, the residents of Kaunas and city guests will be able to reach the shore of Kaunas Reservoir through a new underpass for pedestrians from Ugniakuras Street. This tunnel is one of the four new, safe pedestrian crossings, which have been installed while modernising the Kaunas railway junction, adjusting it to the needs of the Rail Baltica railway," says K. Sankovski.
Previously, there was no pedestrian crossing where the tunnel has now been installed on Ugniakuras Street – a safe underpass was installed at the request of the Kaunas City Municipality.
The Palemonas-Rokai railway section is planned for transit and freight trains to bypass Kaunas railway station.
Passenger rail traffic does not take this route, so it hadn't been affected by the construction works.
After the closure of the aforementioned section, freight and transit trains were diverted through Kaunas railway station.
Altering the Kaunas railway junction to the needs of Rail Baltica, a total of three tunnels for cars and four underpasses for pedestrians and cyclists have been installed.
This new European standard infrastructure will not only ensure good connectivity between the parts of the city separated by the railway but will also serve the important purpose of increasing the safety of all road users.
The railway section between Kaunas Railway Station and Palemonas is one of the most important in the Rail Baltica project. This section already has the European standard railway, starting from the Polish-Lithuanian border and ending in the intermodal freight terminal in Palemonas.
Currently, all Rail Baltica construction works at the Kaunas railway junction are nearing completion. When completed, freight trains will be able to run to Western Europe between Kaunas and Poland.