A few years ago, Lithuanians found it difficult to accept innovations like e-commerce, and embraced this method of shopping much slower than other Europeans, widespread opinion was. For example, surveys indicate that one in three Lithuanians bought something online at least once in 2014, and according to official Eurostat data, yet 44 per cent did in 2016. Meanwhile, two-thirds of the population bought something online in other EU countries.
For a long time, the best-selling goods among Lithuanians were clothes and cosmetics, which there wasn't much of a selection of in Lithuania, as well as household appliances, which were cheaper in other countries. However, it took a while for the food to become a popular online shopping category – going to the store and hand-selecting products was a must and a ritual of sorts that people were hesitant to abandon.
The fact that people have dared to buy even the most expensive purchase of their lives – a home – online shows not only a change in habit but also a change in attitude. However, Citus Head of Sales Andželika Keršytė is convinced that this change has been in the making for some time now.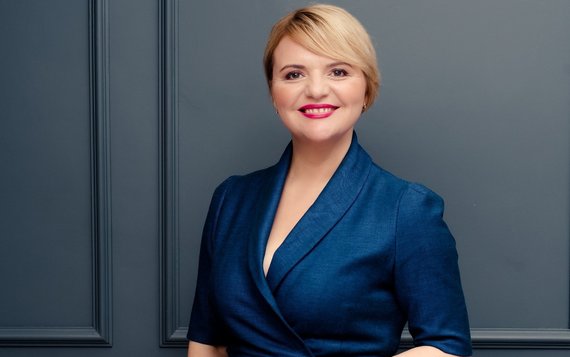 CITUS Head of Sales Andželika Keršytė
"Buying a home is one of the biggest decisions of your life, so it's only natural that people approach it very responsibly. When buying a home, you have to look at it and meet with the seller – interacting and consulting was always an important part of the decision-making process. This is important all over the world and we are no exception, but the situation is changing, and habits are changing as well. We need to understand that we are talking about six-figure amounts, and the total value of reserved housing is over EUR 2 million," says Ms Keršytė.
She says that even very expensive homes were bought remotely during the first lockdown in the United States. Simply put, the United States is a very large country, and once movement was restricted, it became almost impossible to get from one coast to another.
"On the one hand, considering this kind of purchase was prompted by inevitability, and it was made easier by remote communication tools that make virtual meetings truly high-quality and efficient. In spring, we got used to working and communicating from home, and noticed how convenient it can be to do and how much time we save. The situation is complicated, but we see that it can be controlled, and the most important plans can be implemented," says Citus' Head of Sales.
And this is confirmed by the numbers. Since the beginning of October, Citus sales specialists remotely organised one-third of all customer meetings. And this number is growing every month: only 3 per cent of all meetings were virtual in October, more than 50 per cent were in November, and more than two-thirds are halfway through December. Every month, Citus organises 200-300 meetings.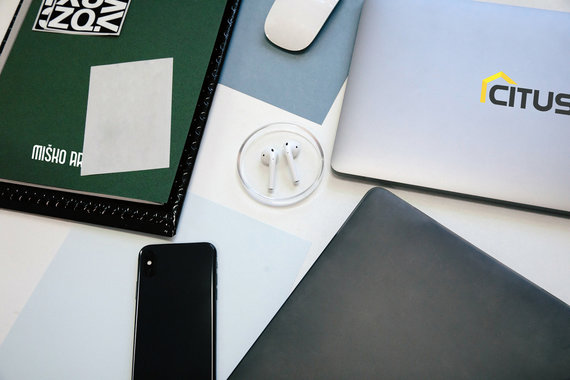 CITUS on line business
Most importantly, however, is that people make the final decision after the virtual process: Citus has been signing initial reservation contracts without face-to-face meetings. These contracts accounted for 16 per cent of sales in November, and almost 50 per cent in December. By the end of the year, the data should change even more in favour of this trend.
"I have no doubt that this was something of a turning point in perception: after all, we now often buy homes that haven't even been built yet. But our sales team has all the necessary tools and equipment, as well as the preparation and competencies, and a lot of visual, technical and video material about the projects, so it can provide customers with a comprehensive and detailed picture of the housing being purchased and help make a measured decision. We also have to take into account that we are talking about the purchase of a new home, which is covered by all of the builder's warranties, which are not available on the secondary market; therefore, seeing it with your own eyes and even touching it are really important here," says Ms Keršytė.
She notes that so far, fewer remote sales are taking place in projects where construction work is farther along, making it worthwhile to see the homes and the environment. However, even in projects like these, virtual communication and reservations will eventually take over, because people are starting to prioritise convenience and time savings. According to Citus, active, hard-working people who value their time and appreciate convenience are usually the ones to buy homes remotely. Another interesting aspect singled out by the sales specialist is that shoppers do not emphasise the safety of virtual meetings in terms of health, and this is what shows the change in the attitude towards housing as an object of online shopping.
"And this allows us to adapt to a difficult situation and not put life on hold, which is especially important during a period like this. At the same time, we are incorporating innovations that help save time into our daily lives, but in order for them to be effective and earn the trust of customers, they need to get all the detailed information they need to make a decision," concludes Citus's Head of Sales.
According to Enterprise Lithuania, during the first lockdown, trade in e-stores in the Baltic States increased by about 80 per cent, and parcel flows in Lithuania grew by 54 per cent. A survey of the Lithuanian population commissioned by the agency in May showed that during the lockdown, a fifth (20 per cent) of the respondents started buying more online, while a third (30 per cent) bought as much as before the lockdown. Nearly a fifth (17 per cent) of the respondents intend to continue to buy more online, and 73 per cent will buy as much as before the lockdown.
In projects managed by Citus, 90 homes (flats and semi-detached houses) were reserved in October-December, 16 of which were reserved remotely, without in-person meetings (17 December data). During the same period, Citus sales specialists had 606 meetings, of which 195 were virtual.
The most remote reservations were for Citus's new PaJustis project (100 per cent of the total number of homes reserved), followed by Klevų Namai (40 per cent), Miško Ardai and Link Ten (33 per cent each), and Radio City (20 per cent). The company plans to complete approximately 10 more reservations this year; the process of selling all of them took place on a completely remote basis.
Translated by Metropolio vertimai – your trusted translation partner
Mėnesinis planas
Mokant už 1 mėn.

Pasirinkti
Metinis planas
Mokant iš karto už 12 mėn.
Iš viso 33,50 €
Pasirinkti
Apmokėti