The complex will be comprised of 24 thousand square metres of multi-functional premises divided into 42 separate blocks that connect on the basis of a simple Lego principle and will be modified based on the needs of specific companies. The space of a single block ranges from 450 to 650 square metres, each holding office, sales, production and warehousing purpose premises. The project is due to draw over 20 million euros in investment.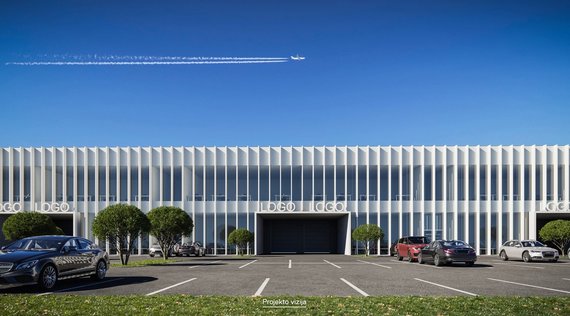 Vilnius Business Park project vision
Darnu Group CEO Sigita Survilaitė-Mekionienė believes this to be the first project of this concept in Vilnius, despite the fact that the demand for companies to have a concentration of different operational functions in a single location has been building up for several years now.
"Over the past few years there has been rapid growth in electronic sales levels, business demand to optimise operations and offer them closer to one another as well as shorten the production and logistics chains. In response to this demand, we present the market with a complex based on a unique concept – companies, based on their size and operations will be able to select as much space as they need and, most importantly, modify the premises as required," S. Survilaitė-Mekionienė says.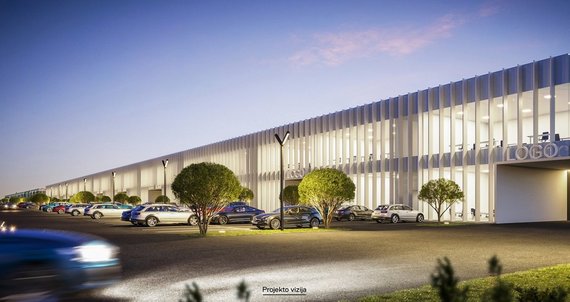 Vilnius Business Park project visioni i
According to the CEO, up until now small and medium-sized businesses intent on combining all their activities in a single location, such as office, sales, production and warehousing, had to compromise and choose premises that only partially match these requirements, 'settling' their operations in old, energy inefficient and difficult-to-adapt buildings or develop them in separate locations, which is often ineffective.
According to S. Survilaitė-Mekionienė, small businesses want to have modern premises of their own but they do not want to deal with specific real estate activities beyond them. As such, the premises under development in Vilniaus Verslo Parkas complex will be available not only for rent, but also for purchase.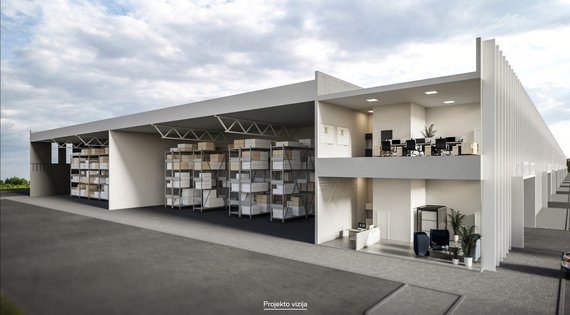 Vilnius Business Park project vision
"For a while now, real estate investors have been looking for new alternatives for investment and for clients, and in addition, this is an opportunity to freely make use of their premises, adapting them to their own needs or even sub-letting them, in case there's a need for it. Flexibility has become an essential condition for competitiveness lately," S. Survilaitė-Mekionienė states.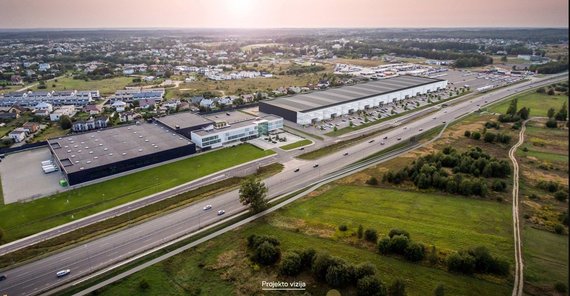 Vilnius Business Park project vision
Vilniaus Verslo Parkas is being developed next to the active A2 motorway on Vilnius' Ukmergė street, which sees natural formations of large numbers of passing potential customers every day, and the new complex will also include a spacious car park with 540 parking spaces. The entire Vilniaus Verslo Parkas area, including the already functioning administrative and logistics centre for the Apranga Group, spans 8.5 hectares.
The complex is expected to be completed in spring 2022.
Mėnesinis planas
Mokant už 1 mėn.

Pasirinkti
Tik nurodytoms banko kortelėms
Metinis planas
Mokant iš karto už 12 mėn.
Iš viso 33,50 €
Pasirinkti
Tik nurodytoms banko kortelėms
Apmokėti