Having brought together an impressive team of investors, experts and mentors, Blockchain Centre became the ambassador of a new, then little-known technology, a home for start-ups, and a gateway for blockchain enthusiasts out into Europe.
If the mission held by Blockchain Centre when it launched was to represent the technology, educate decision-makers and businesses, and contribute to legislative matters to regulate fintech start-ups, their ambition has changed today.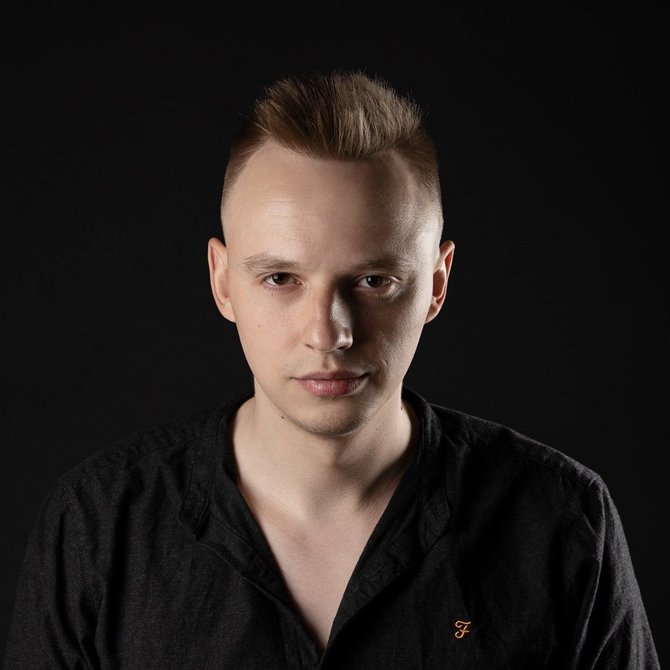 Tadas Maurukas. Photo BC Vilnius
"We wish to develop real blockchain projects here in Lithuania, assist businesses in discovering the opportunities brought on by new technologies, have interesting activities, attract more capital to our country and earn," the new head of Blockchain Centre, Tadas Maurukas, says. He is recognised in the tech community as a co-founder of the Lithuanian start-up Lympo.
According to him, the centre's new team, with its foundation formed by tech and marketing professionals who contributed to Lympo's global success, will initiate, plan and implement blockchain projects from the ground up and consult on business development opportunities while using the most novel technologies and harnessing experience, reputation and connections in attracting capital.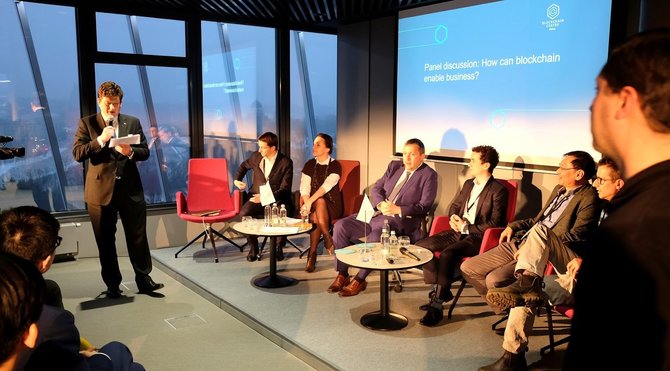 During a conference organised by Blockchain Centre, Vilnius. Photo BC Vilnius
"We have walked an impressive path from Silicon Valley to Hong Kong in search of a successful business model. We have spent many a day arguing for our ideas, we have met many people, gained much experience and trust. All our efforts were amply repaid, and it is now time to take a new step forward. I would like for the centre's civic and educational mission to be transformed into interesting and unique tech projects, which will promote their creators and Lithuania around the world," says T. Maurukas, who has collaborated with brands such as Samsung and the Dallas Mavericks.
The new head of Blockchain Centre bases its new ambitions on a sensational piece of news for the tech community and the state.
On a way to a conference at the Blockchain Centre, Vilnius. Photo BC Vilnius
Blockchain Centre has reached an agreement on a strategic partnership with the cryptocurrency giant Binance's platform Binance Smart Chain, which will be used to develop projects.
Binance Smart Chain is currently viewed as a revolution in the market and is particularly valued by the tech community for the duration and pricing of transactions. At the moment, Binance Smart Chain performs several million transactions a day and competes with Ethereum. The reason for this is simple – the cost of operations is reduced by 100-fold when using this next-generation protocol.
Binance, which controls the Binance Smart Chain protocol, is the largest and most profitable cryptocurrency market globally. Its trade volumes fluctuate every day but recently have been higher than 75 billion dollars.
By the way, this is not the only impressive agreement Blockchain Centre has reached with giants in the tech market. The centre promises more news in autumn.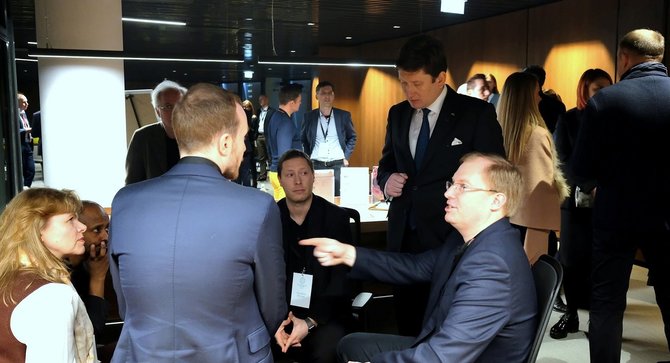 During a conference organised by Blockchain Centre, Vilnius. During a conference organised by Blockchain Centre, Vilnius
Blockchain Centre is currently expanding its team and openly declaring its aim of attracting the very best specialists on the market.
According to T. Maurukas, the priority is to form a Lithuanian "next dream team", which will work with famous brands and market professionals worldwide, implementing tens of unique projects and earning wages comparable to those in Hong Kong. If this is not possible, specialists from abroad will be used.
More information about Blockchain Centre