For the company, this means increased independence from foreign partners in the face of the pandemic, a more sustainable and environmentally friendly supply chain, and for farmers new opportunities to sell their durum wheat production at a higher price.
For the first time in Lithuanian history, store shelves filled with pasta made from Lithuanian durum wheat harvests and will be of no lesser quality than Italian production. The producers say that this is due to warming climate conditions, which were especially favourable this year.
"We attempted to cultivate this culture before, but those attempts were either failed, or insufficient quantities were harvested for the crop to be commercialised. This year, after evaluating the harvest results, we see that the quality indicators are in line with the supply offered in international markets.
Arvydas Noreika
"Durum wheat is a plant for good, strong soil, which requires much sunlight, and this year, we managed to match these conditions. The climate is changing, and we can observe this with winemaking as well – wine is now also being produced in England and Northern Germany. New opportunities are also emerging for us, as we have harvested our first five hectares of durum wheat crop, and plan to increase this figure to one hundred within the next few years," Arvydas Noreika, purchases head of the Baltic Mill group, which owns Malsena Plius.
Due to durum wheat's ability to resist drought, it is mostly cultivated in the Mediterranean, North African and Middle Eastern regions such as Italy, Spain, India, Morocco, and Turkey. In our region, it is typically imported from Russia, Ukraine or Kazakhstan, however, Malsena Plius has taken in good practices from Swedish farmers – this year is not the first that a durum wheat harvest has been cultivated near Malmö city. A new variety of durum were supplied from Germany, which has the best-developed winter durum wheat crops.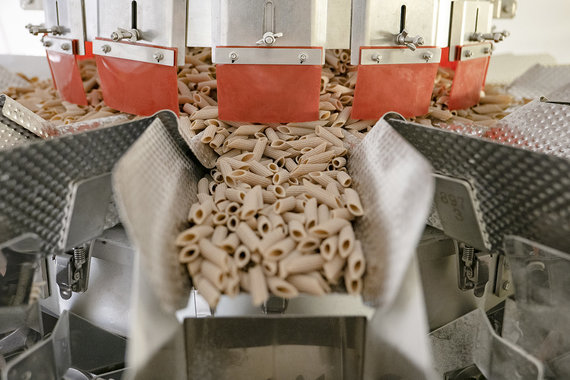 Lithuanian durum wheat pasta
Better prices for farmers
According to A. Noreika, Lithuanian farmers are interested in cultivating durum wheat because, compared to the typical soft wheat, its market price is much higher.
"Durum wheat demand is vast, while the supply is not, and so I have witnessed situations where durum wheat was priced at least 100 euros per tonne higher than regular wheat, and so farmers are motivated to grow this cultivar. Furthermore, Malsena Plius offers a programme for growing it, where not only the seed itself and growing advice are offered, but also guaranteed market sales," A. Noreika states.
The specialist adds that growing locally is also beneficial for the producers as well. This reduces logistics and transportation costs as the grain is cultivated right next to the production location in Lithuania. It is also better for consumers as they receive a more ecological, and cleaner, final product.
"Our company's long term sustainability goal is to have the majority of the grain grown and purchased solely on the local market. This is markedly more environmentally friendly because you avoid transportation costs and emissions, and the entire production process from grain to table becomes localised. Furthermore, this allows for one hundred per cent traceability of the grain and guarantees the best quality products. Today, it is only a rare few consumers who are not aware of what materials the produce they buy is made from and where it is transported from. In this case, they could rest assured that Lithuanian grain will be sourced from Kėdainiai or other fertile regions, and the pasta is then produced in Panevėžys," A. Noreika adds.
Independence in the face of pandemics
The desire to grow and purchase local produce was also reinforced by the pandemic – with export markets closing in spring, independence of imported products became even more valued.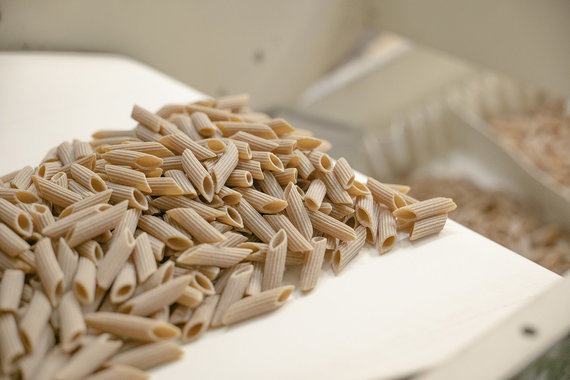 Lithuanian durum wheat pasta
"Over the coming few years, we are planning to begin cultivating grain for all our durum-based pasta, something that previously appeared impossible. However, independence this year has become one of our critical parameters – during the pandemic, not everyone wanted or was able to carry cargo, extra controls were established on the border, material prices fluctuated, and factories closed. When you have local materials, all the cards are in your hands. Furthermore, this means easier tracking of grain and increased quality stability," A. Noreika says.
The first Lithuanian durum wheat pasta
According to the Malsena Plius representative, up to now, no one had produced pasta out of durum wheat grown locally in Lithuania. A. Noreika assures that based on quality parameters, it is a match for the highest class of Italian production.
"The first 15 tonnes of whole-grain durum wheat pasta has all has already reached store shelves, but in the future, we are planning a marked increase in our quantities. The durum wheat market is growing, particularly the whole grain segment which we are currently developing. It is a more nutritious type of wheat, which is growing in popularity every year due to an interest in healthy eating," A. Noreika states.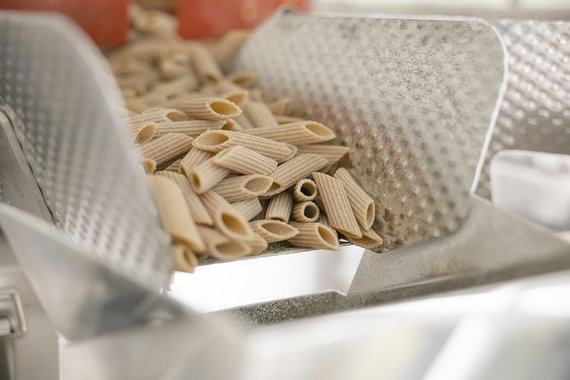 Lithuanian durum wheat pasta
The company's future plans include an interest in stabilising durum wheat-growing-technology so that even with climates changing, the company would receive all the material it needs for production. Also, there are plans to expand capacities and gradually produce durum wheat pasta from local harvests not only for the Lithuanian market, but for the entire Baltic States.
Mėnesinis planas
Mokant už 1 mėn.

Pasirinkti
Tik nurodytoms banko kortelėms
Metinis planas
Mokant iš karto už 12 mėn.
Iš viso 47,88 €
Pasirinkti
Tik nurodytoms banko kortelėms
Išsirink tinkamą planą!
Apmokėti