According to Lithuanian Airports' Head of Real Estate Management, Justė Valančiauskienė, during the latest auction, eleven vehicles were on offer, and all were purchased. The greatest interest was drawn by three Mitsubishi L200 pickup trucks, with over 100 participants competing for each of them.
"The auction also showcased several unique items. One of them was the most expensive piece of property sold throughout the history of Lithuanian Airports – a used Mercedes-Benz fire fighting vehicle, which was purchased by its buyer for over 70 000 Eur, double the set initial price. Meanwhile, the sale of a Ural heavyweight snow removal vehicle was likely aided by this year's winter offering plenty of snow. The prices of some vehicles rose fourfold during the auction," J. Valančiauskienė says.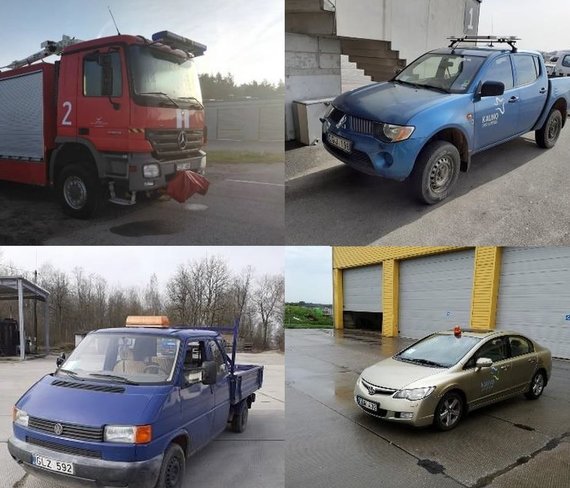 Auction at the LTOU
During the auction, the sales of unused company property earned over 124 000 euros, and throughout all auctions, a total of over 680 of the company's unused items were sold for more than 284 000 euros. Lithuanian Airports have been organising auctions since 2018.
"The first virtual auction in the history of Lithuanian Airports is an excellent example that even during a lockdown, upon rethinking your usual means of operation, you can achieve unexpected success. A significant contribution to this success were active publicity efforts regarding the opportunity to participate in the auction, as well as the items on offer. In November last year when the government declared a second lockdown, we had to halt the already-announced public auction. Upon receiving numerous phone calls from participants, we decided to seek solutions, and so the decision was made to migrate online. The record numbers indicate that this decision proved fully justified – we had more than 300 participants, which is ten times more than would usually attend in person," J. Valančiauskienė observes.
The representative for Lithuanian Airports emphasises that auctioning away property used for decades is an effective example of company property management when the property no longer suited for service at the airport is sold for further use and generates added value. Valančiauskienė believes that they operate based on the viewpoint that practically unused items should not be stored and kept until they disintegrate and are no longer able to function.
Even passenger boarding stairs sold
According to J. Valančiauskienė, prior to the launch of public auctions, property no longer used by the company is carefully reviewed, and lists are presented on the potential to write-off available property, or for the possibility of selling it on auctions. Property to be offered on public auctions is selected after evaluating its market appeal.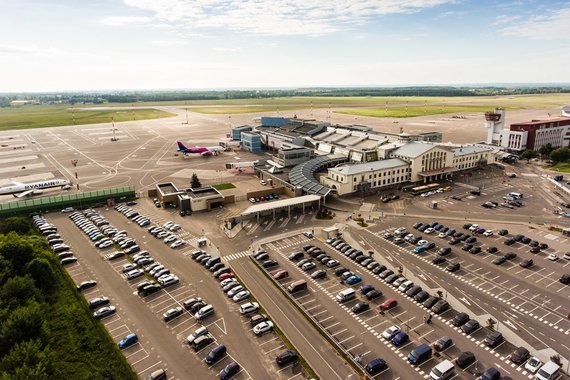 Vilnius Airport
She also says that auctions are notable for the variety of items on offer, which attract a diverse audience. The auctions have seen individuals looking to purchase furniture and paintings, farmers who value old machinery, and representatives for various businesses or collectors hunting for interesting and unique items, with the most attention drawn by old and occasionally even historic cars.
"The auctions have also featured unusual items. For example, in the first year, the most attention was drawn by Palanga Airport's mobile boarding stairs. They were purchased for almost 11 thousand euros, and up to this year were the most expensive property sold. Last year, furniture from the old VIP terminal, which had various celebrities and state leaders using them, drew particular attention," the Head of Real Estate Management explains.
In last year's auction, there was a case where participants who arrived to purchase a car at the auction also ended up buying more than ten metal four-seat benches.
Since 2018, Lithuanian Airports property auctions have also seen the sale of a billiard table that dates back several decades, the equipment of the former Vilnius Airport medical office, industrial food preparation equipment, and metal garbage sorting boxes as well as flowerpots.
Growing popularity of online auctions
According to the Centre of Registers director for service management Diana Vilytė, the online bidding and auction portal offers citizens and businesses a centralised space to compete over various types of property being sold. Last year saw marked growth in auction announcements, the value of the property sold on them, and the number of auction participants.
She explained that last year, the portal saw the launch of over 12 thousand online auctions, which drew the participation of around 12 thousand participants and the total value of the property sold exceeded 150 million euros, totalling a third more than the previous year.
"The opportunity to realise property online through electronic auctions is increasingly being used by many institutions – from state and municipal companies to education institutions and police stations. Furthermore, last year the advantages and benefit of remote services were highlighted even more as the e-auction system was employed in 2020 by 40 more various state and municipal institutions and companies," says D. Vilytė.
About Lithuanian Airports
The Lithuanian Airport network manages three airports, with one each found in Vilnius, Kaunas and Palanga. In 2020, Lithuanian Airports served 1.8 million passengers and 30 thousand flights.