As one of the world's largest technology investors, it has funded companies such as Wolt, Tencent, Trip, DeliveryHero, Mail.ru, Brainly and others.
More than 1,000 companies use MerXu in Lithuania and almost 17,000 across its European network.
The platform is currently available to companies in eight countries: Lithuania, Estonia, the Czech Republic, Hungary, Poland, Romania, Slovakia and Germany. The Latvian market is to be added later this month.
Commenting on the decision to invest, the head of European Investments at Prosus Venture highlighted merxu.com's innovation and its value for the consumer.
"The solutions implemented are innovative and, very importantly for us, accelerate the digitalisation of the industrial sector. We clearly see the potential for growth and development, and we are delighted to join the MerXu team," said Sandeep Bakshi.
The international B2B trading platform merxu.com is dedicated to the industrial market. It serves thousands of small and medium-sized enterprises, creating a secure business environment. The virtual space enables transactions between manufacturers, suppliers, suppliers, and buyers from the construction, chemical, electrical, heating and ventilation, machinery, HoReCa, and other industrial sectors.
"Businesses spend too much time looking for reliable suppliers. On the other hand, manufacturers are looking for ways to expand their business both locally and internationally. We saw an opportunity and combined these needs to create a convenient and easy-to-use tool," says Przemyslaw Budkowski, co-founder and CEO of MerXu.
According to the CEO of MerXu, the funds raised will be used for the next phase of the company's growth – expansion is planned in Europe, focusing primarily on the German market.
"Poland alone is Germany's third-largest business partner. And the so-called Visegrad Group (an economic alliance of the Czech Republic, Hungary, Poland and Slovakia) had exports of €286 billion last year, making it Germany's largest economic partner, ahead of China."
According to statistics, B2B e-commerce in Europe grew by 7% annually between 2013 and 2020. Investors expect that the opportunities offered by the Merxu platform for suppliers and buyers across Europe to find each other and easily transact online will contribute to the digitisation of the market.
Therefore, MerXu's management says that its investments will focus on the development and introduction of new platform features to create an even better user experience.
"I can reveal our immediate plans in Lithuania: in cooperation with the FinTech platform SME Finance, we will offer deferred payment and instalment payment options for companies. And together with siuskpigiau.lt, we are rolling out a delivery plugin. At the same time, we are working on the possibility of instant payment," said Nerijus Grybė, head of the Lithuanian market at MerXu.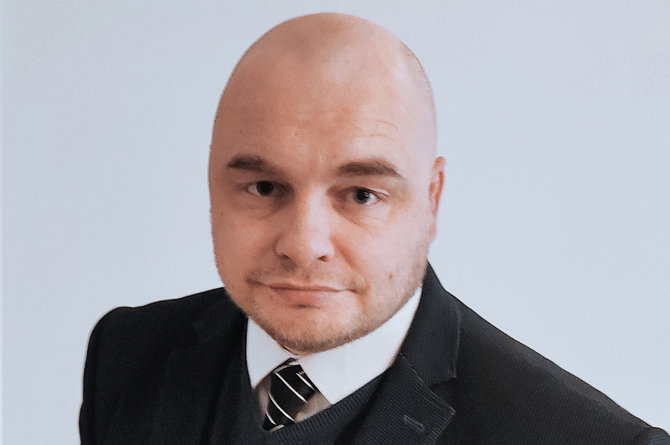 Nerijus Grybė, managing director for MerXu in Lithuania. MerXu photo
It has already been announced that two venture capital funds have invested in merxu.com: American Accel (which has funded companies such as Facebook, Slack, Dropbox and Spotify) and Point Nine Capital (which has invested in Revolut, Zendesk, etc.). The transactions ammounts are not disclosed.