This significantly affects the work of specialists as well - they must keep pace with new trends and technologies which are continuously improving. The furniture production sector is not an exception – today it is hard to imagine the industry without robots that assist specialists in their everyday activities.
Industries modernise their equipment consistently
The poll results of the managers of manufacturing companies, published by the Department of Statistics some time ago, show that despite challenging pandemic circumstances manufacturers are searching for investments to ensure their operations are run more effectively and smoothly. According to the poll results, this year 31% of the poll respondents plan to invest into replacement of old equipment, 26% into production capacity development, while 18% of the respondents intend to make investments into production modernisation.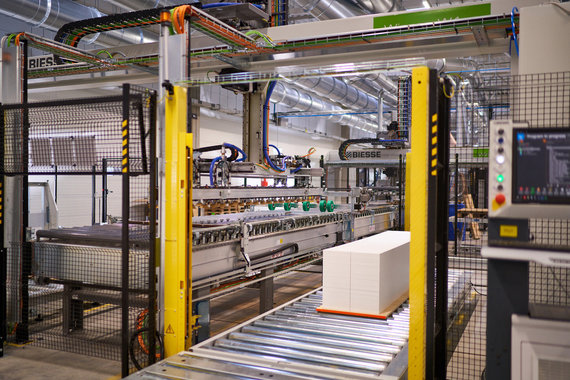 Vilniaus baldai
The trends of renewal and modernisation are observed in the furniture production sector as well. This has manifested notably in the recent several years – companies are more confident to invest into process automation and are more active in implementing robotisation solutions. These solutions help to ensure more effective processes and reshape the nature of specialists' work.
More automation and less manual work
A robotised assembly zone in the warehouse of Vilniaus Baldai could be mentioned as an example. Previously, work here was done manually, therefore, specialists had to perform monotonous and physically demanding work – moving heavy packages weighing approximately 15 kg each. Now, this kind of work is performed by robots, while workers have only to supervise them and organise logistics processes. Robots carry out other tasks as well; components required in the plants are transported by electric automatic lines, etc. It means that the volume of manual work is decreasing, work becomes easier and safer.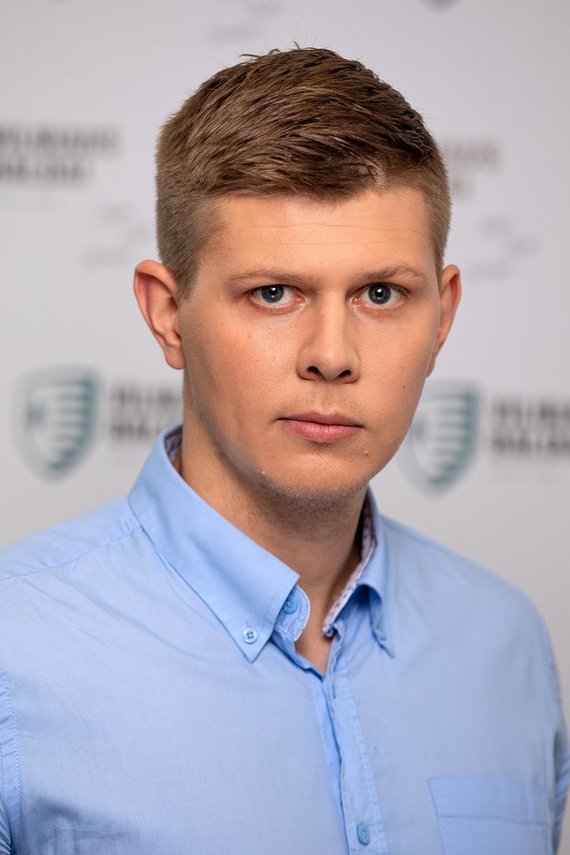 Rytis Ignatavičius
Furthermore, spare parts needed for machinery maintenance are ordered automatically, operation of engineering systems can be monitored remotely, and it is possible to receive notifications about any disruptions. Remote monitoring of equipment operation and support in dealing with disruptions, when needed, can be provided even by specialists working abroad.
Logical thinking is one of the key skills
Modern up-to-date processes also require new skills and knowledge from specialists working in furniture production. For example, four years ago, to work successfully in a plant, a worker just needed universal theoretical knowledge and understanding of the basic principles of equipment operation.
Nowadays, processes require higher qualifications from operators and technicians controlling equipment. The list of required skills and knowledge has been expanded and now contains the following requirements: ability to work with computer, ability to read drawings and program the equipment according to the dimensions of product parts specified in them, as well as ability to speak foreign languages, possess skills to supervise automated processes and analyse collected data. Logical thinking is inseparable from continuous and stable work, as it allows making decisions related to further process automation or elimination of detected errors.
Vilniaus baldai
Successful career recipe - continuous interest
It is evident that the knowledge of mechatronics and robotics, information technology and mathematics is becoming increasingly important in order to establish oneself in the furniture production sector or industry. We have noticed that specialists with the above-mentioned knowledge manage to grasp important processes quicker and to work on given tasks more efficiently.
Of no less importance is continuous interest in processes taking place in production and trends prevailing in a certain sector. These two qualities in particular can ensure a successful career path even for those who are new in the industry and who start without any specific knowledge. For example, a machinery worker engaged in consistent self-improvement can be promoted to equipment operator or technologist – all it needs is the right selection of the field of interest and consistent pursuit of the set target.
Author of the comment – Rytis Ignatavičius, Head of Production at Vilniaus Baldai
Translated by Metropolio vertimai – your trusted translation partner