Incentivising through shares – trust and motivation
"We have a number of cases in the group where we offered company leaders the opportunity to become shareholders of the companies they lead. This is an expression of great trust and an incentive for accomplishing ambitious goals, and it is also an inspiration for other company leaders to not be content with ordinary growth and to be more demanding of themselves. Kauno Baldai has achieved impressive results over the past few years, experiencing a fundamental transformation and settling in more new Western European markets. Its sales and profitability achieved double-digit growth, and it speaks volume that Tomas' team was able to achieve the historically highest sales even during the pandemic year, despite a month and a half of operations being forced to halt," says SBA Group president Arūnas Martinkevičius.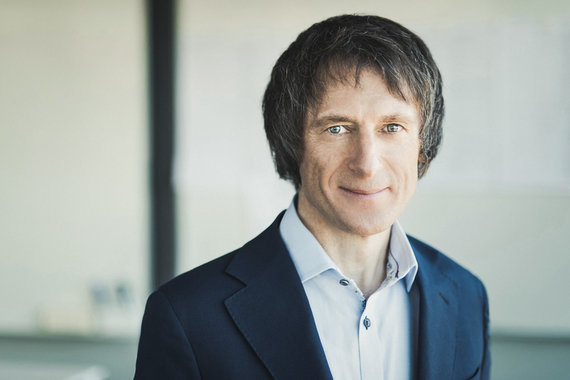 Arūnas Martinkevičius
The head of Kauno Baldai becoming a business partner is a natural step that will not only help achieve a breakthrough but will also inspire new and ambitious discoveries, while by successfully increasing the company's value, Mauricas will be able to continue significantly increasing his business share. According to the SBA president, the practice of incentivising leaders through shares will continue.
Strategic expansion gains momentum
During the pandemic-stricken previous year, Kauno Baldai achieved a turnover of 20.6 million euros while growing almost twofold over the past five years. The company fundamentally changed its strategy and transitioned from predominantly contract manufacturing to the creation of its own collections, which currently comprise most of the production sold. This helped achieve far better financial results, and according to Mauricas, the reason for good results has been the staff being focused on a joint goal.
Tomas Mauricas
"The trust showcased by the shareholder is inspiring, and our professional team is creating a basis to continue seeking new directions and opportunities for growth. We are now fully engaged with seeking new clients and the conversion project for the old factory. With its completion next year, we will greatly increase our potential and I am confident that we will continue growing in leaps and bounds. It will be new generation manufacturing with robotised and automated solutions, which we created alongside consultants from Germany, so we expect the company's sales to triple within just a few years," the head of Kauno Baldai predicts.
Mauricas notes that the planned expansion to Kauno Baldai is not the end. In its intermediate period strategic plans, the company aims to continue rapidly developing its capacities, including greenfield investment into modern manufacturing complexes or potential factory purchases, the development of high added-value products, as well as the development of new export markets.
Kauno Baldai sells 100 per cent of its production in foreign markets, predominantly Scandinavian, Benelux and other Western European countries.
After the transfer of shares to the company leader, the SBA company SBA Furniture Group manages 88 per cent of Kauno Baldai's shares, T. Mauricas with 6 per cent, and the rest with other shareholders.
This article was edited by professional copywriter and proofreader Vicki Leigh. Find out more about her expert writing and editing services at twoflowercactuscreative.com
Išsirink planą ir skaityk be ribų
Mėnesinis
planas
Pirmas mėnuo – 1€,
vėliau po 3,5 €/mėn.
Apsimoka
Metinis
planas
Mokant iš karto
už 12 mėn. – 33,50 €
Apmokėti
Įvesk savo mobilųjį numerį, atsiųsime kodą
Į mobilųjį išsiuntėme kodą. Įvesk jį ir skaityk toliau