"Our goal is to create a unique, sustainable and innovative project that will become a symbol of the city of the future. To do this, we have brought in world-renowned architects who do not follow global trends but simply create them. At the same time, we want the project to be attractive and, most importantly, close to the people of Riga, so the team of one of Latvia's most renowned architects will add local character and uniqueness to the project's concept. Our experience shows that projects that harness the creative energy of international architects and those who are familiar with the local culture create exceptional results," says Lukas Geležauskas, head of real estate development at SBA Urban.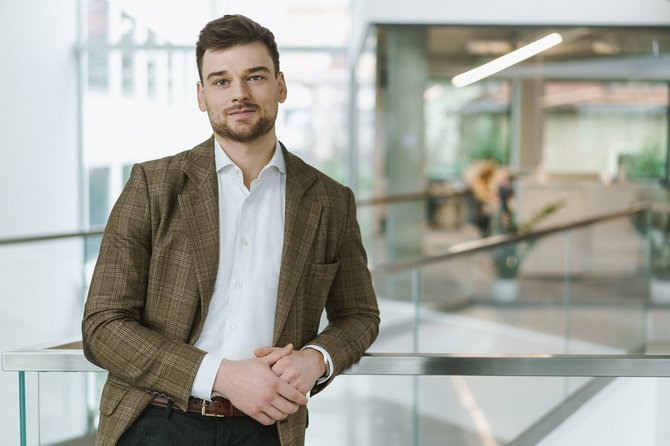 Lukas Geležauskas, SBA URBAN photo
The Lielirbes campus will combine buildings with organically interacting uses. The space will accommodate a broad high-tech ecosystem - from finance, mobility and pharmaceuticals to start-ups, universities and more. From comfortable workplaces to laboratories, spacious experimental areas and leisure zones. Residential neighbourhoods will invite working families or residents who enjoy the rhythm of a vibrant and lively city to move here. In the Lielirbes campus, the plan is to create a city within a city - a place to work and live and a place to spend time in cafés, shops, bars.
Trendsetters
"It is a real pleasure to create an exceptional architectural space with SBA Urban, whose vision for the campus is in line with Gensler sustainability ambitions and goals. . Our team believes that the Riga campus will be a great first example of this concept in the Baltic States and Europe. Together we will create a place that brings together research, innovation, work, leisure and communities, all in order to create an environment that is conducive to the development of innovation," says Lukasz Platkowski, Principal and Design Director at Gensler.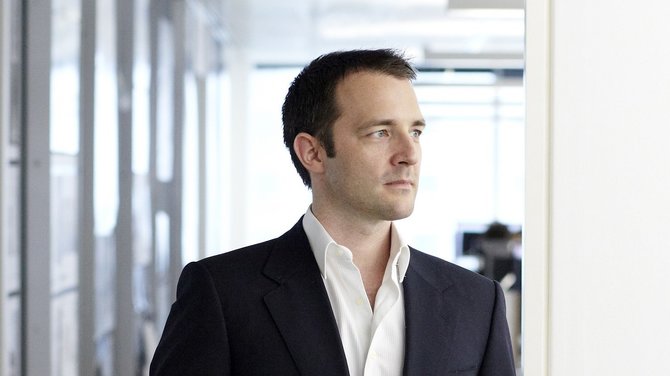 Lukasz Platkowski Gensler
The team already has inspiring examples. One of them is the Shanghai Tower, the second tallest building in the world, recognised for its architecture and sustainability solutions not only in China but also in the US. There's also the NVIDIA headquarters in Silicon Valley, the sustainable JCI office or the world's first sustainable city centre developed in Qatar.
L. Platkowski said that the complex planned for Riga would stand out because of its size and the mix of buildings with different uses. The project's location is also exceptional - between the airport, the Old Town and right next to the universities of Riga. This will result in a unique mix of offices, laboratories, apartments and residential and green spaces. "This project will be an example of world-class design and innovative technological solutions that will fit organically into the context of Riga," says Platkowski.
A major project for local architecture
Andris Kronbergs, CEO of Arhis Arhitekti also adds that a large and ambitious real estate projects must blend in naturally with the existing infrastructure and architecture that has been developed over decades.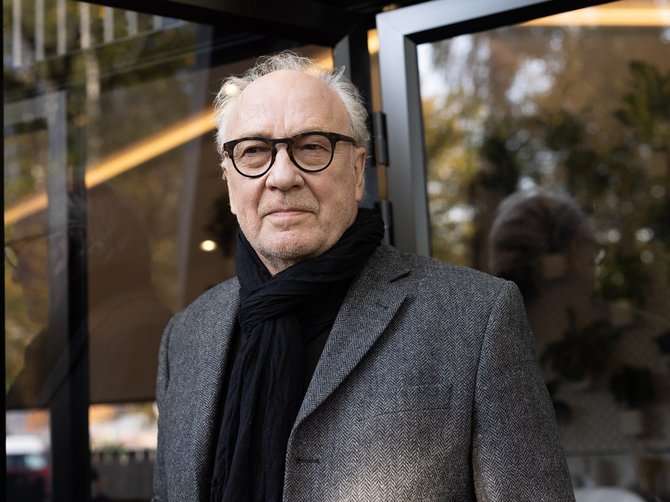 Andris Kronbergs, ARHIS photo
" Serious challenge in creating a multifunctional and good building complex is to ensure that the living environment and other functions create a unified, well-functioning, balanced environment, where the spatial and architectural expression of buildings is sufficient, but not exaggerated. Buildings and the space between and around, together creating accessible, lovely environment, something unique, with its own recognizable features that can be loved and called your own." says Kronbergs.
Experiential architecture
The Gensler team is networked across 50 locations worldwide and brings together professionals who strive to redefine conventional standards of architecture and design solutions. The firm has created a number of globally recognised projects that drive technological development and create future jobs.
The Arhis team of architects has worked on the development and concept of large-scale urban complexes. One of the most important projects is the urban vision for the left bank of the Daugava River. Residential projects and business centres are also popular among residents. Among them is Verde, the greenest business centre in Latvia, developed by SBA's investment management company Capitalica Asset Management. Finally, university buildings and many other projects have become an integral part of Latvian and Riga architecture.
A unique concept
SBA Urban is planning to develop a completely new urban district with a unique concept in Riga, on the left bank of the Daugava River, next to Lielirbes and Ventspils streets, within a few years. The multifunctional complex is expected to include business, leisure, educational, commercial and residential facilities with a maximum area of up to 120,000 sqm. The new district will be the largest of the real estate projects under development in the Latvian capital in terms of size.
SBA Urban, part of the SBA Group, is a real estate innovation company developing offices, industrial and residential buildings in Lithuania and Latvia, with projects from Green Hall Valley in Vilnius to Kaunas Dock and BLC in Kaunas and the VERDE office centre in Riga. The renovation project of Vienybės Square in Kaunas by SBA Urban and international architects 3deluxe has been recognised in prestigious global architecture and design awards.
Šis turinys skirtas
tik prenumeratoriams
Prisijungti
Mėnesinis
planas
Pirmas mėnesis – tik 0,99 Eur,
vėliau – 4.99 Eur/mėn.
Geriausias
pasiūlymas
-40%
Metinis
planas
Jūs gausite:
15min prenumeratą
Filmus ir serialus ŽMONĖS Cinema
Naujienlaiškį BNS Sprintas
Išsirinkite mokėjimo būdą
*Mokant telefonu yra įskaičiuojamas papildomas operatoriaus paslaugos mokestis. Tuo tarpu mokėjimas banko kortele – jums nieko papildomai nekainuos.
Apmokėti
Užsisakėte atsinaujinusį BITĖS planą?
Aktyvuokite 1 mėn. nemokamą 15min prenumeratą
Nutraukti prenumeratą galėsite bet kada.
Įvesk savo mobilųjį numerį, atsiųsime kodą
Į mobilųjį telefono numerį išsiuntėme kodą. Įveskite jį
Norėdamas tęsti – prisijunk
Norėdamas tęsti – užsiregistruok