According to the representatives of Lithuanian branch of Wix.com, in order to ensure successful integration under such unusual circumstances, it is worth noting three main elements: clear communication, specific implementation planning and a warm reception to the team.
"Since our company is flexible, it was not very difficult to adapt to the changes, which sprung upon us – even before the lockdown, we began informing candidates that we might move the job interview to virtual space if they feel unsafe in arriving at our offices. We were able to quickly and quite successfully adapt our pre-existing staff initiation system, which changed in both its form and in its entire implementation process," Vaida Paulauskienė, the head of the Human Resources Department at the Wix.com Lithuania branch, says.
Key aspect – effective communication
According to her, one of the main aspects of smoothly integrating staff is effective communication. V. Paulauskienė notes that clear and frequent interactions are one of the core elements in helping personnel adapt remotely.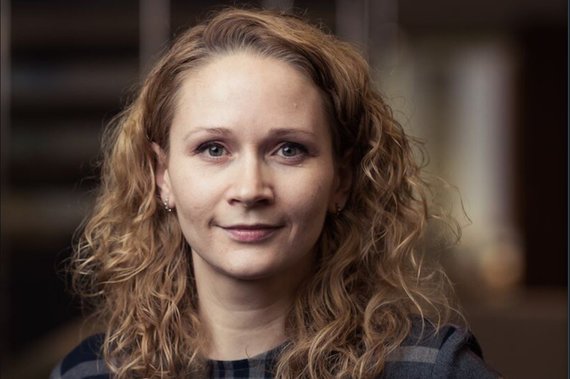 Vaida Paulauskienė
"During a time like the lockdown, communication must be much clearer because staff, who begin working remotely, must acquaint themselves with the company culture, the specifics of their work without live interactions. Usually, if newcomers had questions, they could always ask their colleagues sitting nearby. However, since the new team members aren't yet familiar with either the company or their colleagues, in this place, the responsibility falls on the veterans' shoulders – they should inquire much more often if everything is clear to the new staff, whether they do not face problems, writing or calling to ask how they feel," the personnel chief says.
V. Paulauskienė continues by noting that Wix.com tries to pre-empt this challenge and prepared for it ahead of time: "We adapted for the lockdown a message we would send all newcomers. In it, we explain in a structured and detailed way the first steps in our company – from the date and time that work starts to who will greet the newcomers in the morning, to who will interact with them throughout the rest of the day and what tasks they will have to perform."
She adds that while working remotely, it is very important to indicate as accurately as possible, what is expected from staff during the first days and weeks of work. Newcomers must be indicated what they will start their tasks from – work must be arranged by priorities and described as clearly as possible so that the new colleagues would be left with as few questions as possible.
Having a clear plan helps avoid difficulties
Martynas Bardauskas, a programmer at Wix.com, chimes in that a detailed initiation plan should play a very significant role in the first weeks for new staff. According to him, this plan initially encompasses introductions to the company culture, filling in gaps in general knowledge and introducing to the product infrastructure.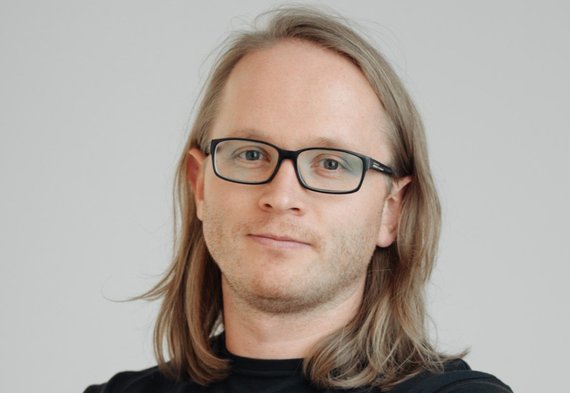 Martynas Bardauskas
"In April, we had several new staff joining the team. Initially, I was concerned that their remote integration could be problematic, however, by consistently adhering to the remote staff initiation plan, we did not face any major roadblocks," the programmer says.
M. Bardauskas adds that his task is to help newcomers understand the culture of Wix.com and introduce them to the company's internal structure and activities: "Every day, alongside our new colleagues and their mentors, we have half an hour-long calls, during which we discuss the work they have done, their progress and overall moods."
According to him, new staff are assigned mentors from day one. These are experienced colleagues who can be consulted on any question. A little later, mentors are tasked with further responsibilities in overseeing successful adaptation – the mentors introduce to their team's specifics and programming practices, as well as other tasks outlined in the plan.
The importance of informal interaction
V. Paulauskienė emphasizes that for new team members to feel well in the workplace, they must be carefully taught and smoothly included in the company s social life. This is particularly important currently when it has become far more challenging to get to know your colleagues and experience the everyday ambiance of the workplace.
"Earlier, when we all spent time in the office, it was easier to enter into the company's everyday life and get to know colleagues. Currently, when it is no longer possible to meet for coffee or lunch with them, this has become a challenge, albeit one that can be overcome by involving newcomers in remote activities as much as possible. Their responsible leader must first introduce them to the team, explain their preferences, add the new staff to relevant company groups and conversations, and invite to joint team meetings, training, lectures or other informal activities held remotely," she says.
M. Bardauskas notes that Wix.com has no lack of such activities: "Some teams have calls every day and informally chat over coffee. Inside the company, we also have groups of colleagues who do sports and whose training is overseen remotely by different trainers. Furthermore, we recently organized a movie viewing night, and there was also an opportunity to listen in on lectures from psychologists on feeling well during the lockdown. We invite our newcomers to all these activities and without a doubt, this contributes to ensuring they feel well in their new job.
Mėnesinis planas
Mokant už 1 mėn.
Pasirinkti
Tik nurodytoms banko kortelėms
Metinis planas
Mokant iš karto už 12 mėn.
Iš viso 47,88 €
Pasirinkti
Tik nurodytoms banko kortelėms
Išsirink tinkamą planą!
Apmokėti