A survey commissioned by the SBA Group's robotisation implementation company Robotex indicated that the number of Lithuanians who feel that robots can't take over their work has increased by a fifth. In 2019, 52 per cent of respondents said that it is unlikely robots will replace them, and this year the number rose to 63 per cent. During the same period, the number of citizens who think that they will be replaced by robots fell from 21 per cent to 16 per cent.
"We are often afraid of the unknown. With robots and other innovations increasingly employed in the industrial sector and other areas of life, most workers do not link it to a risk of losing their jobs, and the number of those thinking this way has increased. Our experience of installing robots has also proven that many of the fears are baseless, and even with the robotisation of more and more processes, employee counts in those companies grew because efficiency increased, and concurrently so did opportunities to expand the scope of operations," states the head of the SBA Group company Robotex Vytautas Kazlauskas.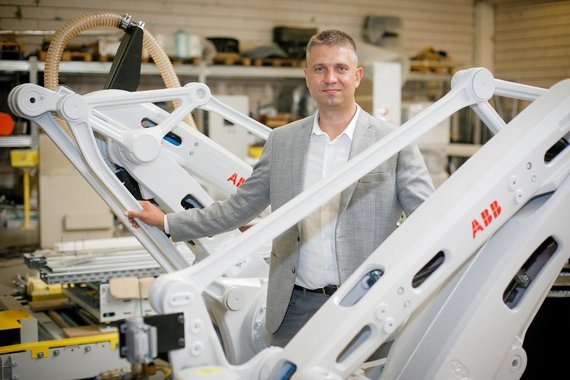 Vytautas Kazlauskas. Photo Robotex
According to Kazlauskas, with manufacturing capacities growing, companies will not only need more staff but the employees' work will also become more exciting and creative, because robots will be tasked with the most laborious and monotonous tasks.
Optimism among youth
There is also another trend that can be noted: based on the survey data, it is specifically 20- to 24-year-old specialists, who most often among all age groups believe that their work will be replaced by robots in the future. However, three-quarters of youths say they are not worried about this.
"The number of youths thinking their work will be replaced in the future is at 40 per cent, however, most of them are not worried about it. This trend could indicate the young generation's preparedness for the future and understanding that technologies will likely change a large part of our everyday lives in the future, that robots will become an increasing part of the labour market. Nevertheless, youths are not worried because they believe that society will adapt to this, and that the specifics of work will change in the future," Mr Kazlauskas says.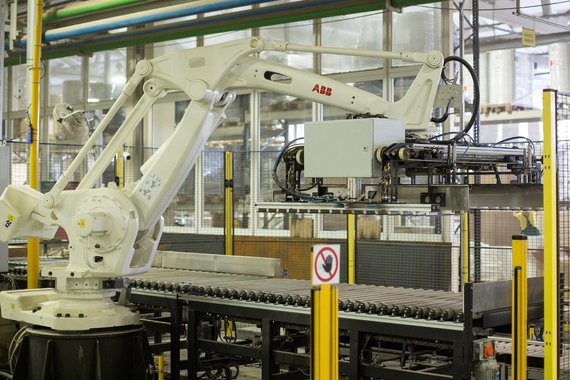 Robotex Klaipėda. Photo Robotex
The survey also revealed that views on robotisation differ little between larger cities, towns and rural areas. Most (61 to 65 per cent) do not expect to be replaced by robots, and 19 to 25 per cent think that it is realistic, but do not feel worried about it.
The representative public opinion survey of Lithuanian residents was performed this April by the company NielsenIQ, interviewing 1,600 participants.
This article was edited by professional copywriter and proofreader Vicki Leigh. Find out more about her expert writing and editing services at twoflowercactuscreative.com
Prenumeruoji MAX?
Prisijungti
Išsirink planą ir skaityk be ribų
Mėnesinis
planas
Pirma savaitė - 0,01€,
vėliau po 3,5 €/mėn.
Apsimoka
Metinis
planas
Mokant iš karto
už 12 mėn. – 33,50 €
Apmokėti
Įvesk savo mobilųjį numerį, atsiųsime kodą
Į mobilųjį išsiuntėme kodą. Įvesk jį ir skaityk toliau