This year, SBA Modular is planning rapid development – it is expanding its strategic and operational management teams with experienced professionals, intensively seeking a factory location, and planning its first steps in export markets.
An international team for a global business
"We have completed our preparatory work and are headed into a stage of active expansion. We are focused on assembling a strong team, which, most importantly, holds international experience and competences. The international element is essential in this case because we are already in intensive negotiations with partners and clients in Scandinavian markets; surveying is ongoing in the German market. We are currently reinforcing our executive board and will soon also expand the operational management team," SBA Modular board chairman Kęstutis Bagdonavičius says.
According to him, G. Serritslev will markedly contribute to the company's successful development. Giedrė has lived in Denmark for over twenty years now, handling the development of various international businesses – from tech products to retail trade solutions. Today, her responsibilities span the creation of business development strategies and their practical implementation in Europe, North and South America, Asia, the Middle East and Africa.
"It is a challenge and also an honour to be joining a strong company in Lithuania, which has a clear ambition to become a global leader in an advanced and sustainable business area. I will be tasked with business development on the board – choosing attractive markets, developing and implementing initiatives. I believe that together with the team of professionals, we will successfully grow this business," G. Serritslev says.
Other than Giedrė, the executive board at SBA Modular features its chairman K. Bagdonavičius, SBA vice president Jolanta Grašienė and Paulius Nevinskas. He currently holds the position of company director. Reinforcements have also been called – experts from Sweden with long-time experience in construction, engineering and sustainable solutions will act as advisors to the board.
A new factory and innovations in the construction sector
SBA Modular plans to offer the modular multi-storey buildings to the global market, starting with the Scandinavian countries. There, it will offer environmentally friendly modular multi-storey buildings, which would help resolve the deficit in affordable housing in major cities. The company will follow the SBA's general direction of offering convenient solutions for the office and residential housing markets and further orient itself towards innovative, sustainable and environmentally friendly solutions, focusing on people's wellbeing.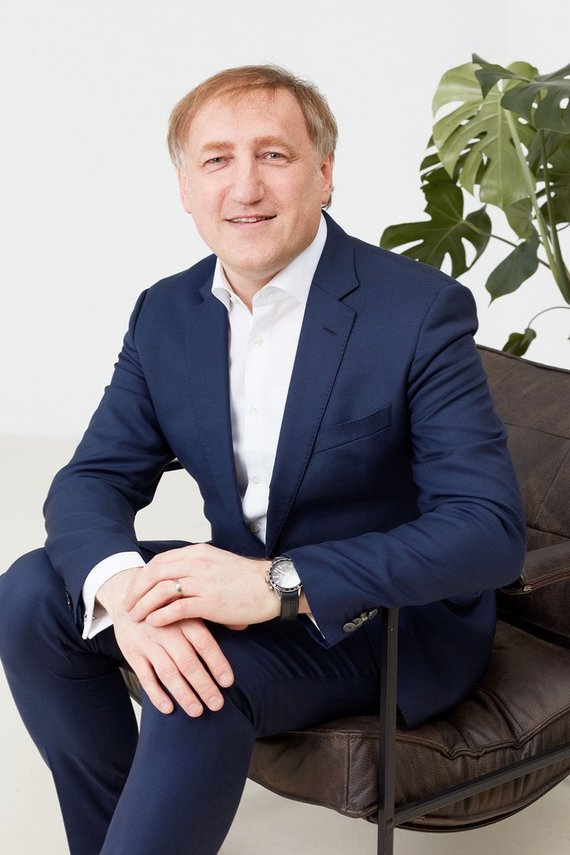 Dr. K. Bagdonavičius
SBA Modular aims for a complete cycle of developing environmentally friendly buildings – from design to manufacturing, to construction, all the way to handing the client their keys. Currently, SBA Modular is also actively assembling a team of operational management professionals.
"One of the team's main tasks is the new factory's construction work. While developing a business, it is crucial to make justified and measured decisions over greenfield investment's location and size. Also – to take into account the possibilities of potential staff. SBA Group has made a resolute decision to enter a branch of business that is new in Lithuania. Still, we believe in its prospects and its opportunities in creating more sustainable and more innovative solutions in the construction sector," K. Bagdonavičius says.
It is planned for the SBA Modular team to be fully formed by the middle of the year. Investment into the new factory could reach around 50 million Euro and the market would be stably supplied with about a thousand homes a year. The development of a sustainable and global business will have a significant influence on the region where operations will be developed. When the project is implemented, the company is due to employing around 450 people.
Išsirink planą ir skaityk be ribų
Mėnesinis
planas
Pirmas mėnuo - 1€,
vėliau po 3,5 €/mėn.
Apsimoka
Metinis
planas
Mokant iš karto
už 12 mėn. – 33,50 €
Apmokėti
Įvesk savo mobilųjį numerį, atsiųsime kodą
Į mobilųjį išsiuntėme kodą. Įvesk jį ir skaityk toliau