Animals become gradually integrated into their lives or such people make a decision to become livestock farmers; it seems like everyone can rear animals. However, love and willingness to help are not always enough. Whether you rear snails, bees, alpacas, horses, or establish a dog or cat breeding centre, or are dreaming of training a service or therapy dog, you need specific knowledge how to do it.
Photos by LSMU Junior Research Assistant Indrė Mečionytė (3)
This knowledge and valuable skills are currently provided in two study programmes offered at the Lithuanian University of Health Sciences (LSMU): the Animal Science programme teaches to rear and breed farmed animals, whereas the Animal and Human Interaction programme teaches to properly take care of all needs of pets.
These bachelor and master degree studies at the Faculty of Animal Science of LSMU are universal and provide the latest subject-specific, technological, business knowledge and great practical training; the graduates of these study programmes may not only rear animals, but also become consultants in the fields of animal rearing, care or nutrition and work in the feed, meat or dairy industries.
Photos by LSMU Junior Research Assistant Indrė Mečionytė (1)
An animal that is well cared for means healthy output
Animal Science is a comprehensive study programme for those who want to rear animals for production: meat, milk, eggs, honey, wool, and other needs.
Smart technologies in current farms have completely replaced the principles of farming and the duties of a livestock specialist. Many works in modernised livestock farms – from feed production and distribution to milking – are performed by employing innovative technologies. Hence the present-day demand for livestock specialists able to use these technologies. The country's farms are highly lacking in professionals in the field, who are in great demand; today a good livestock specialist is well-off in Lithuania.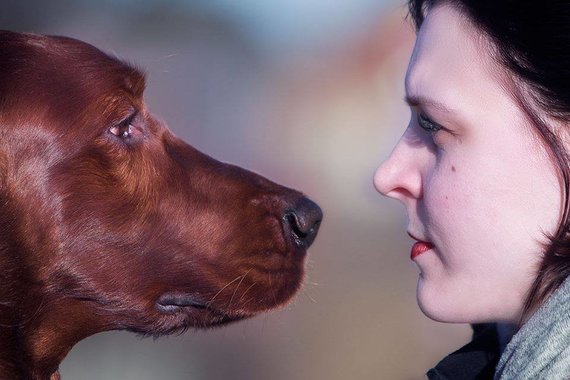 Photos by LSMU Junior Research Assistant Indrė Mečionytė (2)
On the other hand, regardless of how modern and technological the farm is, love for animals is an essential factor in this work. Healthy and marketable output may only be produced by an animal that is loved, properly taken care for and happy. Therefore, more advanced farms take care not only of animal welfare, but also of their emotional wellbeing – they install special facilities for the entertainment of farm animals.
"If you choose Animal Science studies, you choose a life among animals. We are trained to be able to rear all kinds of animals – from bees to rabbits, from alpacas to horses," says Aistė Katolikaitė, a graduate of this study programme at LSMU.
A pet for entertainment, service, therapy
The second LSMU study programme that is directly related to animal rearing is Animal and Human Interaction. It is targeted at those who consider an animal to be a friend and a family member.
The Animal and Human Interaction programme covers rearing and breeding of various animals, targeted dog training, shaping their behaviour to assist humans (service dogs, guide dogs for the blind), training of sport horses, rearing and breeding of exotic animals, training of various companion animals in order to provide good emotions to people from various age groups who are suffering from illnesses or experiencing life difficulties.
The programme prepares highly qualified and socially responsible animal and human interaction specialists: professional horse or dog rearers, breeders, canine specialists, equine specialists, and specialists of animal adaptation to public needs. Students may choose their career path already in the second year of studies by selecting the specialization of canine, feline, equine or exotic animal science.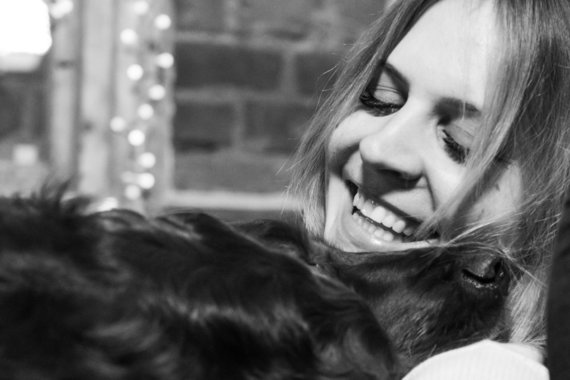 Photos by LSMU Junior Research Assistant Indrė Mečionytė (5)
The master study programme covers the fields of breeding, selection, feeding and responsible care of therapy animals. Having trained animals according to relevant methodologies, canine therapy and hippotherapy specialists may closely cooperate with medical specialists working with patients, as well as psychologists and special pedagogues.
"A dog is able to accept everyone unconditionally, which has a very strong positive impact. A positive human and animal relationship is one of the reasons why animal-assisted therapy is so effective," assures Ineta Martinkevičiūtė, a graduate of this study programme.
Foreign students can also study at the Faculty of Animal Science of LSMU. Master degree programmes are currently offered to foreigners. There is also a possibility to go to various European universities to study or do traineeship according to ERASMUS+ and other academic exchange programmes.
Thus, if you cannot live without animals, if you want to rear them, if you find work with the oldest humans' friends and assistants – dogs and horses – appealing, or if you just want to be able to take proper care of your own pets, you should take an interest in studies at the Faculty of Animal Science of LSMU this year. These studies have no age limit. This is lifelong learning. Further information is available at this site.
Translated by Metropolio vertimai – your trusted translation partner
Mėnesinis planas
Mokant už 1 mėn.
Pasirinkti
Tik nurodytoms banko kortelėms
Metinis planas
Mokant iš karto už 12 mėn.
Iš viso 47,88 €
Pasirinkti
Tik nurodytoms banko kortelėms
Išsirink tinkamą planą!
Apmokėti