VDU Academy of Agriculture research shows that based on this system in the dry period of 2018, on average a 37 per cent larger winter wheat harvest was obtained, and this ecological and innovative solution did not escape the eyes of experts: in the Clean Water Hackathon competition, held in the Baltic Region for the first time, surpassed its rivals and took first place.
Drying, but not predicting droughts
The Baltic Sea and the surface waters of the Baltic region are constantly being contaminated by pollutants released through agriculture. According to Jonas Steikūnas, the head of the regulated drainage system start-up EkoDrena, this continuing harm has led to the natural water cycle and the regime in Lithuania being disrupted, and has been so since the Soviet era.
"The situation is severe and remains unresolved. Upon entering the EU, Lithuania received over a billion euros in investment to reduce concentrated pollution, but the funds were distributed to construct city sewage treatment plants. Efforts were not made to reduce the harm caused by nitrate, nitrogen and phosphorous released through land reclamation despite it being necessary. In Lithuania, wetlands were always prominent, and up to the mid-20th century, we lived under fairly natural conditions – such was also the water regime, with too much rainfall all the time. We are a country of excess humidity, and so in the 1950s, drainage systems were installed. The Soviet government, based on current exchange rates, invested around 8 billion euros into drainage. Over half a century, from 3 million hectares of cultivated land, around 2.6 million hectares had drainage installed," J. Steikūnas says.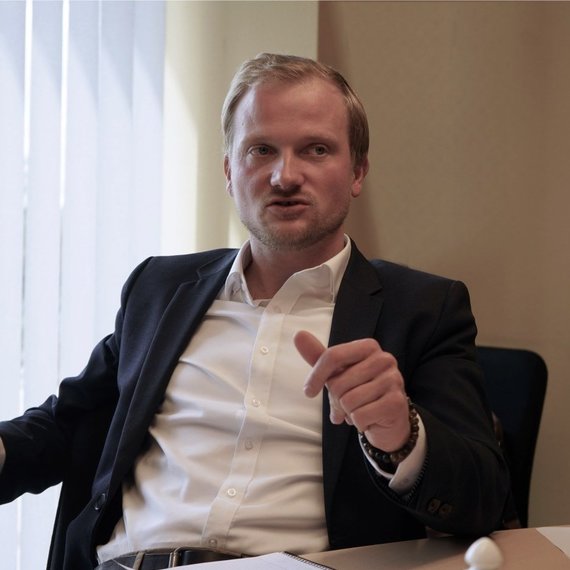 Jonas Steikunas
According to Steikūnas , in order to safeguard them from freezing over the drainage systems were installed at a depth of 1.5 to 2 metres, but they only proved justified until climate change began to accelerate. "Now, water must be not only drained away. Scientists and climatologists note that over the past decade, springtime droughts have been becoming more frequent and lengthier, and this process coincides with the plants' main vegetation. Thus, when their future fertility is decided, the plants begin to conserve, growth is disrupted, and harvests are small," he explains.
Efficiency increases by a third
When asked about solutions, J. Steikūnas spoke about smart drainage solutions – an advanced method to increase both sustainability and the productivity of agriculture. Regulated drainage, according to the innovation's creator, offers dual benefits: upon installing them, both the farmer and nature benefit.
"Smart drainage raises water levels from a depth of 2 metres to an optimal depth of around 45 to 60 cm from the surface. This way, agricultural machinery can take to the fields, while water is kept at the root zone, leaving sufficient humidity for plants to feed. By making use of smart drainage, up to 90 per cent less water escapes the drainage systems. At the same time, fewer fertilisers are used in the fields. Research shows that by such means, up to 40 per cent less nitrogen is washed out. Smart drainage also retains more water, it does not escape through drainage pipes and instead gradually seeps into the groundwater and feeds rivers and streams," he notes.
J. Steikūnas offers specific indicators for increased farming productivity. Based on research, he states, fields with regulated drainage systems installed see their fertility increase by up to 37 per cent, while typically it ranges between 20 and 30 per cent: "This way, plants receive more humidity, fertilisers dissolve faster and better, being better absorbed and making harvests larger. Furthermore, nutrients are not washed out into surface waters, their use is reduced."
The smart drainage leading to such results is based on technology where simple systems are used to regulate water levels in the soil and drainage keeps the humidity from rainfall within the fields. By making use of the patented Lithuanian innovation, water levels are kept at the cultivated cultures' root zone, while when it is necessary to take to the fields, water levels can be reduced.
This innovative solution for more sustainable and more productive farming did not escape the sights of experts. It won the first Clean Water Hackathon held for the first time in the three Baltic States on June 18-29, sharing a prize position with the Latvian start-up PurOceans. The latter created a unique technology, which allows for cleaning oil, microplastic and chemical pollution from the ocean floor without harming the environment.
Cleaner water is the planet's future

The Clean Water Hackathon competition featured nine carefully selected teams – start-ups, university research teams, non-profit organisations, young environmental conservation enthusiasts who are already working on water conservation challenges.

According to one of the event's initiators, BaltCap representative Šarūnas Stepukonis, the solutions proposed by participants were surprising in how innovative they were – by employing technologies, they are prepared to create a genuinely sustainable and harmonious future. For example, the Latvian start-up Funguys has created a biological method of using fungi, which removes medicines from wastewater treatment systems. The joint Estonian-Lithuanian project AzureBlue presented a publicly accessible platform with information on the pollution of bodies of water, which, by employing reliable satellite data, accurately indicates the pollution levels of various bodies of water.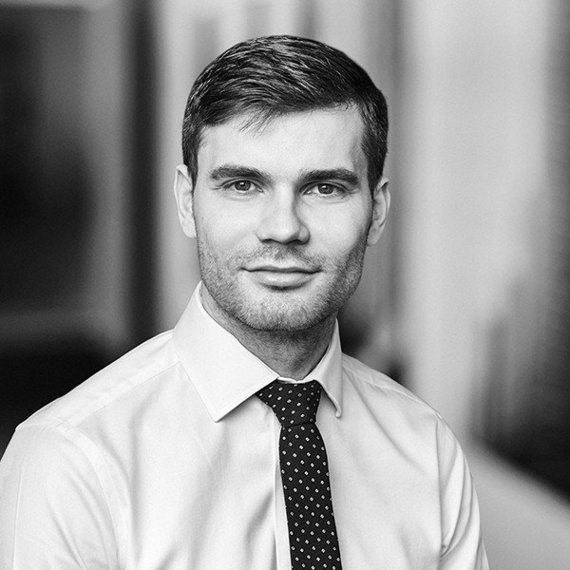 Šarūnas Stepukonis


"Cleaner water is one of the main ways of safeguarding our planet. Only by employing innovative solutions can we reduce pollution and create a more sustainable future that is friendlier for both nature and us all. The daily activities of this competition's winners are accompanied by a desire to overcome global challenges and the innovations presented have vast potential to be developed, receive investment, accumulate funds and increase their positive impact in global markets. We are glad to be able to encourage this," Š. Stepukonis states.

Clean Water Hackathon is the first international competition in the Baltic region aimed at resolving global water pollution challenges. The almost two-week-long event was organised by one of the largest foundations in the Baltic States BaltCap and the business innovation and sustainability consultancy Katalista Ventures.
Mėnesinis planas
Mokant už 1 mėn.
Pasirinkti
Tik nurodytoms banko kortelėms
Metinis planas
Mokant iš karto už 12 mėn.
Iš viso 47,88 €
Pasirinkti
Tik nurodytoms banko kortelėms
Išsirink tinkamą planą!
Apmokėti