- Klaipėda is a city on the coast. But is it truly a marine city?
- Indeed, there is no abundance of signs that Klaipėda is breathing the marine spirit.
First of all, we should change our attitudes. We should finally realize that we are a marine country. When that happens, we won't need any symbols. It is important that the marine charm is in our souls. Otherwise, you can paint all walls in naval stripes, but nothing will come out of it.
- Is it to promote the marine spirit that you want to invite the world-famous regatta, Volvo Ocean Race?
- Klaipėda, in the eyes of the race organizers, is one of the potential port towns where the 2014-2015 race could conclude. This shows great trust, yet also puts even greater responsibility on us.
I went to see the race in Galway, Ireland. It's an impressive festival. I just shrugged when someone asked how many yachts took part. Six, I said. He was surprised: that's it? But these were six bolides that sailed the oceans all year, across the world, and in every port of call, these yachts are met by hundreds of sails, boats, flying machines.
You need a massive infrastructure to manage all that – from helicopters to an army of ships, security motorboats – the scale of the task is for the entire country, not just one town.
If country made up its mind – as it did regarding Eurobasket – it would be, I think, the most meaningful investment into promoting Lithuania in the world. Let's not shy away from saying – the most profitable, too. Prime Minister Andrius Kubilius asked me frankly – how much it would cost. My reply was: Mister Prime Minister, I know for a fact that it will bring three-fold or four-fold benefit. If we want a good crop, we must buy seeds. They are expensive – but think about the crop!
- How do you see Klaipėda in ten or twenty years?
- We are now making baby steps towards becoming a green, healthy, ecological city. I cannot conceive a future for Klaipėda without electric buses or new-generation buses, high-speed trams, water transportation on the Danė river, an impeccable infrastructure for cyclists. Smoking chimneys, noise, unpleasant smells should become things of the past.
I also envisage an easy way of access to water and the Curonian Lagoon. A civilized riverside along the Danė, a neat castle site. Perhaps three or four theatres. I wouldn't rule out an entertainment island around Geruliai.
- You will be greeting the town on its anniversary with a trumpet?
- Jazz is my religion and among its essential features are surprise and improvisation. I do not have specific plans about performing on that day and that time, but I've heard some hints.
I suspect that I won't be able to resist the temptation to take part. But for that, I need to rehearse for at least a week, 10-15 minutes a day. And I don't have much time. It's my most regrettable loss. But such is life – when you don't have time to play, you start feeling an unquenchable desire to do it. But I try not to forget play the trumpet.
- What honourable guests are paying a visit for the anniversary?
- We are making arrangements. We should be honoured by leaders of the state, the parliament, the government. Even without the birthday, Klaipėda deserves their reverence. It is formally the third biggest Lithuanian city – at least second by dynamism, influence, ambition. The city deserves that artists sing oratories, symphonies, operas, verse, odes to it.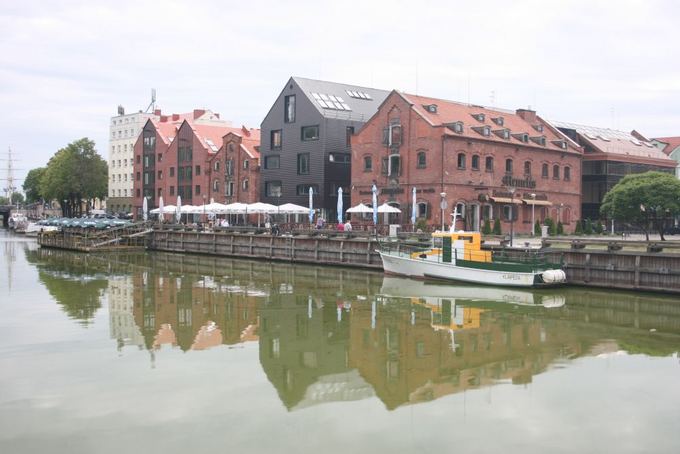 Aurelijos Kripaitės/15min.lt nuotr./Klaipėda