Algirdas Matonis, chief of the Lithuanian criminal police bureau, says that the police constantly monitor criminal organizations, analyse the activity of professional criminals, and try to predict and prevent their offences.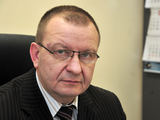 Andriaus Vaitkevičiaus/15min.lt nuotr./Algirdas Matonis
"There has been no significant change in the number of organized crime groups in Lithuania, but they have become more sophisticated. Their methods and the nature of crimes have changed. Criminal organizations have certainly been employing less open violence," Matonis comments. "Before, we were witnessing a great deal of violence erupting when criminals were dividing up their spheres of power – there were shoot-outs, explosions. There are significantly fewer of those now.
"Gangmen's intelligence is different from what it was 15 or 20 years ago, there's been a change in mentality."
Extortion and racketeering have become more subtle in form. Oftentimes, a person is first drawn into shady business schemes, he or she allegedly gets in someone's debt and only then do criminals come to collect their spoils. In another scenario, racket victim is someone who is already engaging in criminal activity, preventing him or her from turning to the police.
Better planned crimes
The chief of Lithuania's criminologists warns that even though ordinary people do not see as much of what crime gangs do nowadays, their activities are no less harmful for that reason.
Present-day gangs are characterised by interconnectedness, they boast excellent material and technological facilities, are good at conspiracy. The crimes of criminal organizations are often meticulously planned – which forces the police, too, to keep up.
"People often find it hard to grasp why the police, being fully aware of criminal organizations, do not hand them over to court. But being aware is not enough.
"In order to arrest a group of people and prosecute them under the Law of Organized Crime Prevention, one must collect a wealth of evidence. And that requires, in addition to non-traditional and non-public working methods, good material and intellectual resources," Matonis insists.
In recent years, the police have successfully prevented a number of planned crimes. Matonis quotes a case of a Vilnius gang that had planned to kidnap businessman Anupras Mišeikis, manager of the entertainment and recreation centre Belmontas.
Quite settling of disputes
One of the key trends in Lithuania's present-day organized crime is the gradual retreat of the old criminal gangs.
Matonis names the "foxes" gang as an example. The group, based in Vilnius, used to sell drugs, earned notoriety for bloody standoffs, drastic measures in their pursuit of influence, and efforts to control other gangs with violence. Charges have been brought against 93 people connected to the gang.
Another old-school group with its years of prominence behind it is the "doctors" gang. Its record contains dozens of heavy crimes: illegal use of firearms and explosives, murder, attempted murder, threats, extortions, etc.
Another group recently neutralized by law enforcement is the one led by Marijanas Taraškevičius, who had developed a big smuggling network. Following investigations into the group's alleged crimes, charges were brought against more than 100 individuals. The damage incurred by the state due to their activities is estimated at tens of millions of litas. Matonis also mentions the disbanded groups of Vyšniauskas and Baranauskas.
"After neutralizing the old gangs, there have been fewer cases of criminals settling their odds with violence. Now they solve their disagreements in ways that hardly catch attention of ordinary people or law enforcement. Criminals themselves, even if they get hurt during an encounter, do not turn for help. There are many opened investigations where neither party wishes to cooperate or give evidence," Matonis says.
Moving abroad
"Do not be surprised, but the criminal world, too, operates on business principles. Criminal organizations constantly survey potential markets for their operations and thoroughly analyse them. We are part of the European Union, our borders are open, so the criminal world, too, has giant markets in east and west at its disposal.
"Lithuania is not a country where you can do that much. First, there's not that much wealth to extort. On the other hand, our police are quite professional and punishments in Lithuania are not among the mildest ones. Criminals do take note of that and move some of their operations abroad," Matonis quotes another reason for decreased visibility of organized crime.
Part of a gang's operations can be moved abroad, while the "management" remains in Lithuania. In cases like these, the criminologist says, it is particularly difficult to put together a comprehensive file about a gang, even though the police can be quite well aware of its existence.
"Foreigners have fallen out of habit of investigating crimes of such impudence that we are used to dealing with. I mean the particularly nasty robberies or muggings in broad daylight, like breaking a window and stealing high-value precious metals and jewels within seconds. Some shops abroad do not even have security alarm installed. Whereas in Lithuania, you wouldn't pull a crime like that off without meticulous preparation," Matonis claims.
Lenient sentences
Law enforcement in Scandinavia, the UK, and Germany are particularly worried about a wave of professional criminals from Lithuania. Some Lithuanian gangs have networks extending all the way to Venezuela, the US, Canada, China, Tunisia.
On the international level, Lithuanian names get into drug trade reports, they act as intermediaries or even organizers in drug trafficking, are particularly active in smuggling stolen cars from Western Europe to Russia and Central Asia. Nor do Lithuanians think it below them to engage in weapon trade, counterfeit paying instruments or money.
Another reasons why Lithuanian criminals prefer foreign lands is milder punishments.
"In Lithuania, a previous convictions is considered an aggravating circumstance. Meanwhile if a person, convicted in Lithuania, goes and commits a crime abroad that same year, he is tried as if he had a clean record. Consequently, he gets a more lenient sentence. Foreigners usually take little interest if criminals have records in our country. Moreover, imprisonment conditions are better there," says Criminal Police Bureau chief Matonis.
Glance ahead
It is rather difficult to predict what turn Lithuania's organized crime will take in the future, as it depends on a number of factors.
Several years ago, for example, relatively many Lithuanians were couriers of narcotics. They would collect drugs in South America and smuggle them to Europe, some even hiding them in their bodies. But following dozen-odd arrests, the interest in this line of business subsided considerably.
Officers speculate that criminals will probably continue to split their criminal deeds into multiple smaller activities, hoping that any one of them separately will not bring punishment.
"What offences will continue to be most visible? Crimes committed online. Certainly, the bulk of all crime will be related to drugs. It includes trade, smuggling, etc," says Matonis.
He believes that Lithuanians will stick to luxury car thefts: "There is a big demand for such cars in the East. Everyone shows off their cars there, everyone drives one, even though everyone knows they are stolen."