Dovilė Šakalienė, director of the Human Rights Monitoring Institute, says that reintroducing the death penalty is quite unrealistic, because it runs counter to the Lithuanian Constitution and international obligations.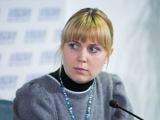 Dovilė Šakalienė
"Can we see these proposals as anything else but populism?" she tells 15min. "I would understand if such calls came from members of the public who feel insecure. It is the knee-jerk reaction – to kill whomever has done the same. That's how it used to work in more primitive communities. But when that comes from people in power, people who should protect us, it can't be much more than populism or incompetence."
She notes that capital punishment in Lithuania was struck down back in 1998, following a Constitutional Court ruling that execution by the state is inconsistent with the country's basic law. The court also pointed out that the right to life was one of the most fundamental human rights, protected under the law, therefore there could not be any laws that would sanction taking a person's life.
"Since 1993, Lithuania has also been a member of the Council of Europe, we have ratified the European Convention on Human Rights, including additional protocols that expressly prohibit capital punishment. Belarus is the only non-Council of Europe member on the continent, precisely because it still has capital punishment. Therefore not only do such calls contradict our own constitution and international commitments, but also puts Lithuania in one company with countries like Belarus."
"It must be done, how much longer can the state pay for supporting such scumbags behind the bars, I can buy the rope myself, if the state cannot afford it," reads a comment reflecting opinions of a siceable share of the society.
According to Šakalienė, there is an important moral aspect, too: if a state legalizes killing of its citizens, it can have detrimental effects on the national psyche in the long run. "Figuratively speaking, a state whose duty it is to take care of and protect its citizens cannot kill people," she says.
"I'll buy the rope"
The debate on the seemingly long-forgotten topic was reignited by a violent crime that happened near Panevėžys last Saturday. Two suspects raped a minor, then put her in the trunk of a car and set the vehicle on fire.
Soon afterwards, online activists started collecting signatures under a petition to reintroduce the death sentence. Within several days, almost 10 thousand people signed under it.
"We are all deeply shocked by what happened in Panevėžys District," authors of the petition write. "The outrage of the Lithuanian people at the performance of our law enforcement is immense, we are not asking to send a police officer to look after each one of us, we just want to be confident about the future of our children and that people who perpetrate such ghastly crimes get what they deserve."
In the comments section underneath the petition, some 700 people left feedback, most of it supportive of the proposal. "It must be done, how much longer can the state pay for supporting such scumbags behind the bars, I can buy the rope myself, if the state cannot afford it, I'm sure there will be volunteers to build the scaffold," reads one of the comments.
"Outrageous"
Lithuanian political leaders have also joined the discussion. Parliament Speaker Vydas Gedvilas has publicly stated that the idea of reintroducing capital punishment merits consideration. "When such things happen and you see criminals perpetrating monstrous murders, I think we must give some serious thought to the death sentence," he told Žinių Radijas radio station and added that should it come to parliament voting on the matter, he might support it.
Such move would violate the Lithuanian Constitution and various international treaties. Lithuania has signed the European Convention on Human Rights, including Protocol 6 on restriction of death penalty. The Lithuanian Constitutional Court ruled back in 1998 that such a penalty is in violation of the country's constitution. Moreover, the European Union's position is unambiguous on the matter.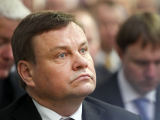 Vydas Gedvilas
Despite all the reasons against the death penalty, Gedvilas insists that murderers should be told what awaits them: "These things are very important, we are an EU member state and must implement EU directives, but when crimes like this are committed, perpetrators must be held accountable. We must set an example for others."
A bill on reintroducing capital punishment was proposed by MP Petras Gražulis, member of the Order and Justice Party. He has registered an amendment to the Criminal Code, proposing death sentence for murders that involve torturing.
According to Gražulis, capital punishment is needed in order to tackle rampant crime and "impertinence" of criminals. To back the bill, he quotes a survey by Spinter Tyrimai which indicates that about half people in Lithuania would support capital punishment for exceptionally violent crimes and rape of minors. Thirty-seven percent of the respondents said they were against having the death penalty.
"If I had to select the most cynical and base attempt to manipulate a human tragedy and voters' emotions this year, it would doubtlessly be the call to reintroduce the death penalty," judge Audrius Cininas comments
According to the survey, death sentence supporters are more likely to be older, less educated, lower-income people from the provinces. Younger respondents were more likely to oppose capital punishment, according to results published several months ago by online news site delfi.lt.
Another politician, leader of the Order and Justice Party, MEP Rolandas Paksas, decided to turn to the president with a proposal to reintroduce capital punishment right after reports about the Panevėžys murder came in.
MP Remigijus Žemaitaitis, a member of the same party and chair of the Parliamentary Economics Committee, presented his arguments for the death penalty on his blog several years ago. According to him, since the punishment has existed since time immemorial, "one wonders why could we not have it today?" He also maintains that life imprisonment is too lenient a punishment, that the law should follow the principle "an eye for an eye, a tooth for a tooth" – this way "criminals would know about the punishment that awaits them before embarking on wilful and premeditated crimes." Žemaitaitis proposes death sentences to people convicted for wilful acts of murder.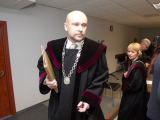 Teisėjas Audrius Cininas
Audrius Cininas, a judge from Vilnius known for his outspoken positions on various issues, reacted to the discussion among MPs with a capitalized "WAKE UP PEOPLE!" In a Facebook post, he recalls a humorous proposal he has made recently to include into the Seimas Statute a rule that forbids MPs to vote for ridiculous laws. "Apparently, I was right-on. If I had to select the most cynical and base attempt to manipulate a human tragedy and voters' emotions this year, it would doubtlessly be the call to reintroduce the death penalty. Coming from the highest state officials. Outrageous!"
Death penalty calls show social malady
Lithuania's medical workers agree with Cininas. Juozas Pundzius, chairman of the National Health Council, names widespread support for capital punishment as one of the symptoms of bad psychic condition of the Lithuanian society.
"Support for the death penalty by 80 percent of people in Lithuania reflects general insecurity that people feel in our society and environment, so much so that they demand measures that are unacceptable in the Christian world and the EU. It is one of the symptoms attesting to the condition of our psychic health," he says.
The National Health Council held a meeting in the Seimas (parliament) last Tuesday, where they noted that calls for capital punishment meant that people felt vulnerable. The sense of insecurity only increased after reports of the murdered girl.
"Many politicians have woken up with campaigns for the death penalty," said psychologist Dainius Pūras. "Such moves by members of the public and politicians are harmful to the society's psychic health. They testify to helplessness.
"Someone should explain that perpetuating the circle of violence will not do any good. In the wake of Anders Behring Breivik's shooting in Norway, most people there did not campaign for tougher repressions, because they realized that social prosperity rested on democracy and not lynch trials or repressions."
Last execution in 1995
In Lithuania, capital punishment was suspended in 1996 with a decree signed by President Algirdas Brazauskas. In December 1998, parliament abolished the death penalty altogether, leaving life imprisonment as the harshest punishment.
After Lithuania seceded from the Soviet Union, death sentences were passed to seven convicts within three years. The last person to be executed by shooting was Boris Dekanidze, leader of a notorious criminal gang, the Vilnius Brigade, who had ordered the killing of journalist Vitas Lingys. Dekanidze was executed on 12 July 1995; other convicts sentenced to death escaped execution and were given life sentences instead.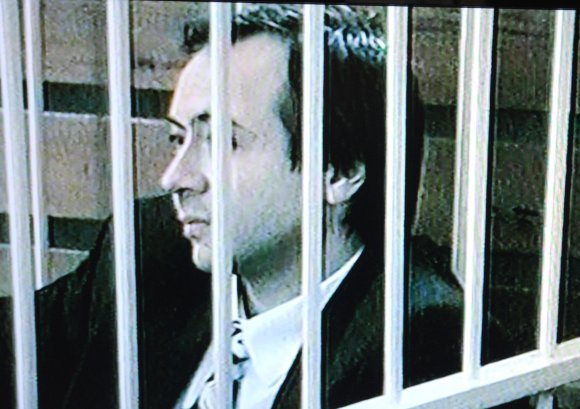 LNK filmuotos medžiagos stop kadras/Boris Dekanidze was the last executed convict in Lithuania
Šis turinys skirtas
tik prenumeratoriams
Prisijungti
Mėnesinis
planas
Pirmas mėnesis – tik 0,99 Eur,
vėliau – 4.99 Eur/mėn.
Geriausias
pasiūlymas
-40%
Metinis
planas
Jūs gausite:
15min prenumeratą
Filmus ir serialus ŽMONĖS Cinema
Naujienlaiškį BNS Sprintas
Išsirinkite mokėjimo būdą
*Mokant telefonu yra įskaičiuojamas papildomas operatoriaus paslaugos mokestis. Tuo tarpu mokėjimas banko kortele – jums nieko papildomai nekainuos.
Apmokėti
Užsisakėte atsinaujinusį BITĖS planą?
Aktyvuokite 1 mėn. nemokamą 15min prenumeratą
Nutraukti prenumeratą galėsite bet kada.
Įvesk savo mobilųjį numerį, atsiųsime kodą
Į mobilųjį telefono numerį išsiuntėme kodą. Įveskite jį
Norėdamas tęsti – prisijunk
Norėdamas tęsti – užsiregistruok