Discussions, community lunches, virtual tours of the LSMU museums, the viewing of an exclusive film, pub quiz – all these and other activities were performed with the aid of various social networking programmes and helped the wide university community not lose its mutual connections, draw upon unique impressions and common experiences.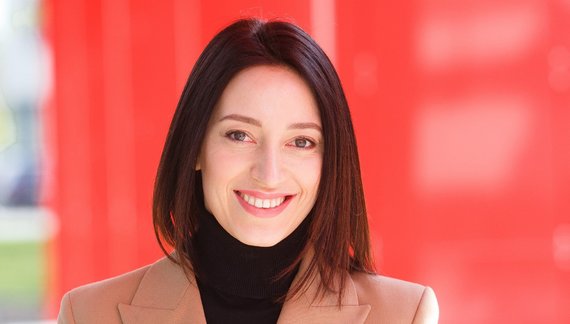 LSMU Culture Centre head Grytė Žitkienė
This inventive gathering of the LSMU community was suggested by the staff at the LSMU Culture Centre.
According to LSMU Culture Centre head Grytė Žitkienė, the community of the Lithuanian University of Health Sciences is filled with educated, well-read, open-minded, of wide cultural interests, frequently travelling and inquisitive individuals.
"The Culture Week held last year for the first time actively incorporated activities and created various expectations for the coming year. This year's event was faced with a significant challenge – to relay the same cosy atmosphere remotely.
The community's involvement exceeded all expectations – there were over 500 viewings of the film; during a sunny and warm Friday evening, a joint project was implemented – the pub quiz CyberMind, which drew 14 teams of 6 members each to their computer screens. The plenty of participants in the virtual project and their active involvement confirmed that everyone truly needs such events during this difficult lockdown period," G. Žitkienė said.
This year's topic for the LSMU event was "Culture is Sustainable." According to the Culture Centre head, seeing how strongly human activities affect significant environmental changes, the goal was to encourage the university's community to save resources by changing their everyday habits.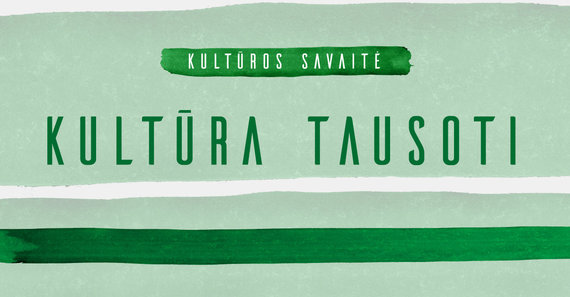 Kultura -Virtual Week of Culture
During the lecture-discussion Social Responsibility. My Big Me, its host – the founder of the social initiative Kūrybos Kampas 360° [Lt. Creative Corner 360°] Giedrius Bučas shared data from a trek across Kaunas over six days, gathering, registering and sorting waste found along the way. During it, 11.5 thousand pieces of various waste were gathered over this period.
"We wanted for this topic not only to be discussed yet again but also to change habits. Together, along with specialists, we indicated ten ways of how we could save resources at home and work. One of them is the different use of items. For example, a vase created from a used lightbulb decorates the Culture Centre's offices. We will seek to include various means of serving the environment into our daily lives," G. Žitkienė said.
One of the highlights of the LSMU Culture Week this year was the viewing of the film EL Padre Medico (A Lithuanian in the Amazon Jungle), which was presented exclusively to the university community by the film's director Vytautas Puidokas.
A doctor, a priest, a spy or a murderer? Indeed, it could have been expected that viewing a film such as El Padre Medico would evoke various feelings and numerous questions. The viewing was a great success, and its participants even asked for its duration to be extended.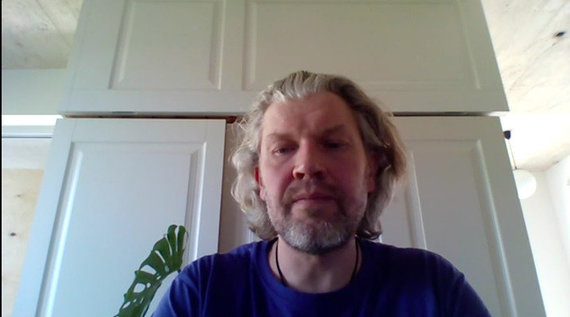 During the Virtual Week of Culture
It was possible to directly interact with representatives of the creative group in a live broadcast, find out what was left off-screen – especially given that the film's director proposes for viewers to come up with their own version of the story when it comes to the film's unique and controversial protagonist.
Culture Week was concluded eventfully by the virtual community pub quiz CyberMind organised by the LSMU Student Representation.
"We ensured as close a connection as possible between the participants, who were answering the tournament's questions from their home, gathered into cyber teams on the MS Teams program. A total of 14 teams participated, formed by our university's students, members of our administration and community. We were pleasantly surprised by the participants' knowledge of sustainability and conservation of resources," LSMU Student Representation president Evelina Alūzaitė said.
The university's Culture Centre head G. Žitkienė says that the first attempt to move the various form and topic events of the Culture Week into cyberspace yielded encouraging experience, which, if need be, can be used again.
"When you can't get an idea of the event's success from the participants' smiles and kind words – we received messages filled with thanks. This encourages us to keep going, and so we are already gathering ideas for other events," G. Žitkienė spoke.
Mėnesinis planas
Mokant už 1 mėn.
Pasirinkti
Tik nurodytoms banko kortelėms
Metinis planas
Mokant iš karto už 12 mėn.
Iš viso 47,88 €
Pasirinkti
Tik nurodytoms banko kortelėms
Išsirink tinkamą planą!
Apmokėti