"We have always admired Estonia, Latvia and Lithuania for being at the forefront of innovation and digitalization, that is why we have planned to come to the Baltic market for quite some time. Freedom Finance first appeared in the EU market in 2015. Currently, our Freedom24 platform is used by 400,000 clients with over 10M transactions monthly. The investment culture in the Baltic States is rapidly developing, so expanding to this region helps us a lot in enriching the client base," said Freedom Finance founder and CEO Timur Turlov.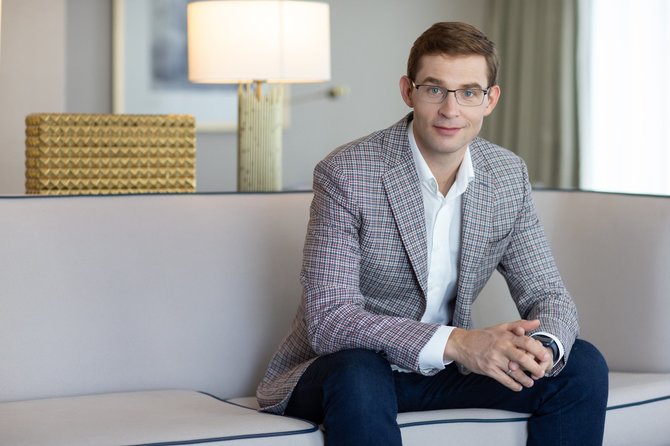 Freedom Finance/Timur Turlov
Freedom Finance Europe is virtually the only EU based broker to offer IPO trading to retail investors. Through Freedom24, investors in Lithuania will get access to IPOs with some of the best terms out there and be able to buy renowned companies' stocks even before they get listed in the exchange. To trade an IPO, one will need to fund their account with $2,000.
"Freedom24" is the online platform designed to trade securities of leading companies in the Americas, Europe and Asia, to have direct access to the most relevant stock markets and to participate in IPOs. Platform allows clients to invest in the most promising IPOs, giving them access to the initial price before the company goes public, which can be a very profitable way to trade.
Freedom Finance Europe founder Timur Turlov (33) started his business in the midst of the 2008 financial crisis and came out of the economic turbulence of 2020 as a billionaire. He is currently in the Top 25 of world's youngest billionaires (Merkur.de).
Freedom Holding released the company report for the fiscal year that ended on March 31, 2021. The numbers show impressive growth and interest of regular consumers. Among other figures, the client base rose significantly, namely by 27% compared to the last year, to reach 290K. The net profit increased by 6.50x, from $22M in FY2020 to $143M FY2021. And the earnings amounted to $353M, which is 189% more than over the same period in 2020 ($122M).