"When I was offered to the movie, I had to leave to Dubai for a year to teach and perform there" explains Ieva Marija Baranauskaite about the film. "So, I started writing music based solely on the script, imagination and conversations with the director. This was not new to me since I create music for theater performances in a similar way which basically means that I have to start seeing through the eyes of the director and trust my imagination."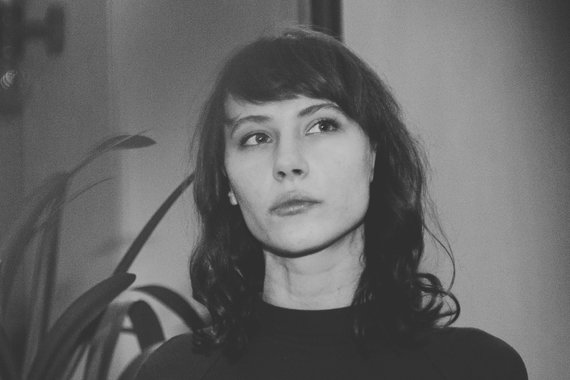 Asmeninio archyvo nuotr./Ieva Marija Baranauskaitė
"In our conversations, the director often mentioned the elements of the film noir and I liked the concept of telling a contemporary story through the means of the old-time genre. In my work, I always combine genres with each other, hence, as a musical axis of the movie, I chose a combination of chamber jazz, which is typical of neo film noirs, and modern sounds. In order to maintain the integrity of the sound, the compositions were created for four instruments, many of which I played myself. In the film, all the sounding music was recorded live. I collaborated with wonderful saxophonist Stasys Šalaševičius and master of precision, drummer, sound engineer Mykolas Baranauskas who managed with meticulous care in the recording and mixing process to make several instruments sound as orchestral jazz."
MovieScore Media and its sub-label Screamworks Records have released over 400 soundtrack albums since the launch of the company in 2006. With its special knack for identifying up and coming talent, MovieScore Media was the first label to release music by many of the hottest composers in Hollywood today, including Benjamin Wallfisch (the composer of Blade Runner 2049 and It), who had his first MovieScore Media album of seven released in 2006; Daniel Pemberton (the composer of The Man from U.N.C.L.E and Enola Holmes), who had five MovieScore Media albums released before his big Hollywood break; and Pinar Toprak (the composer of Captain Marvel) who had her tender score for The Lightkeepers released by MovieScore Media ten years ago.
Among the many acclaimed albums in the MovieScore Media catalogue are soundtracks for Let the Right One In (Johan Söderqvist), four volumes of TV series Merlin (Rob Lane et al), Centurion (Ilan Eshkeri), A Royal Affair (Cyrille Aufort & Gabriel Yared), Mathilde (Marco Beltrami) and Stalingrad (Angelo Badalamenti). In its 'Discovery Collection', MovieScore Media has released world premiere recordings of scores by esteemed composers such as Michael Kamen, Basil Poledouris, Patrick Doyle, David Shire and Dario Marianelli. In 2012, an album released by MovieScore Media's sub-label Screamworks Records, The Shrine (music by Ryan Shore), was nominated for a Grammy Award in the 'Best Score Soundtrack for Visual Media' category.
Since 2018, MovieScore Media focuses on album production and digital distribution, and releases its albums in CD format through other partner labels, including Quartet Records, Music Box Records and Kronos Records. Albums are available digitally from all major digital platforms, including iTunes, Spotify, Amazon, Google Play and Apple Music. Since 2021, MovieScore Media's digital releases are distributed exclusively by Symphonic Distribution.
Išsirink planą ir skaityk be ribų
Mėnesinis
planas
Pirmas mėnuo - 1€,
vėliau po 3,5 €/mėn.
Apsimoka
Metinis
planas
Mokant iš karto
už 12 mėn. – 33,50 €
Apmokėti
Įvesk savo mobilųjį numerį, atsiųsime kodą
Į mobilųjį išsiuntėme kodą. Įvesk jį ir skaityk toliau