"Innovation and effectiveness are core conditions for our clients to grow under conditions of global competition, and with the need for robotics and automation innovations growing in the manufacturing sector, we see vast potential for Robotex to expand in Lithuania and beyond. Focused and global partnership-based expansion is a core element of the new strategy. By expanding our team with experienced professionals and focusing the current leaders' responsibilities, we can further bolster our competitive advantage and the preconditions for the company's growth," says board chairman Kęstutis Bagdonavičius.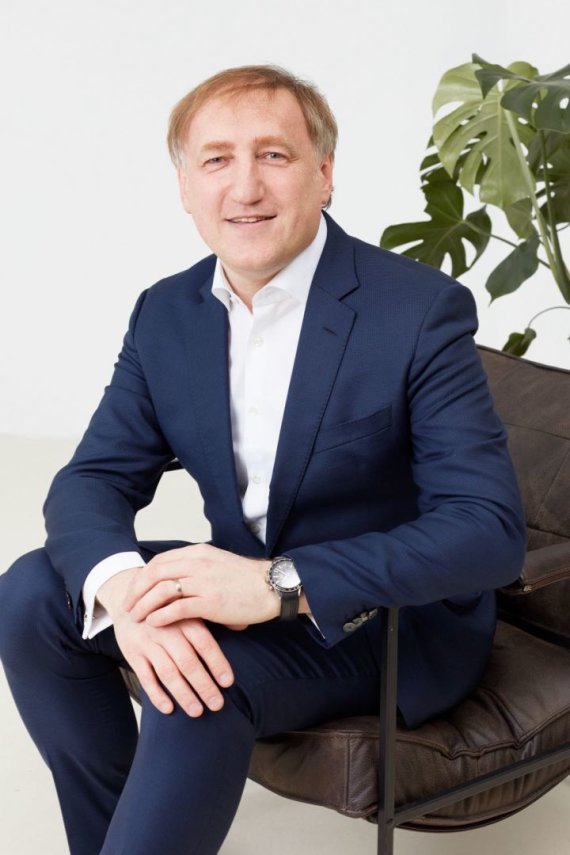 Dr Kęstutis Bagdonavičius
As the new head of Robotex, Jakimavičius will be responsible for the company's strategy implementation as well as development and expansion. He previously headed the development of Lietuvos Geležinkeliai's business for almost three years and worked at the SBA Group and business consultancy PricewaterhouseCoopers.
"Robotex's ambitious business vision and goals that the company sets itself are inspiring - robotics and automation are directions that businesses in both Lithuania and the region must develop to successfully compete at the global level, and our goal is for Robotex to play an even greater role in this technological transformation," he says.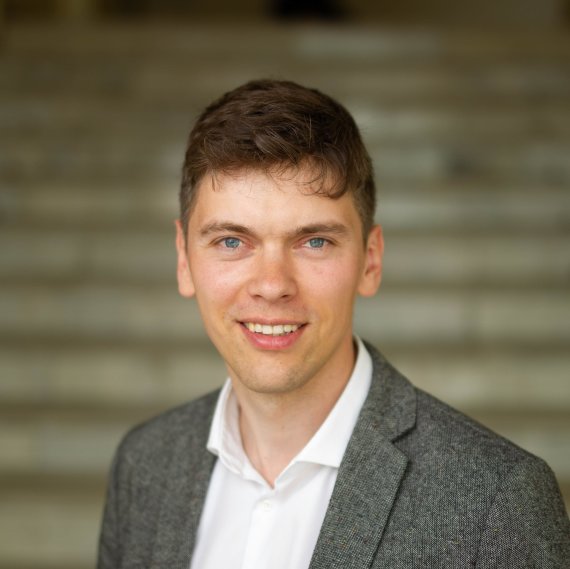 Asmeninio archyvo nuotr./Tomas Jakimavičius
Departing Robotex director Vytautas Kazlauskas will lead the business development section, tasked with a strategic partnership, sales, innovations and product creation.
"We have grown out of the clothes of a compact company, and so upon entering a stage of rapid growth, we need reinforcement and a clearer division of functions. We set a clear goal to grow by at least 50 per cent every year, and this demands intensive work in seeking new business opportunities. Business and sales development are my strong suits, and we decided to strengthen the team starting from the director position. Tomas is a valuable member of the team with his experience and competencies in the finance sector, while I will dedicate most of my attention to business and sales development in Lithuania and abroad, as well as to new strategic partnerships," says Kazlauskas.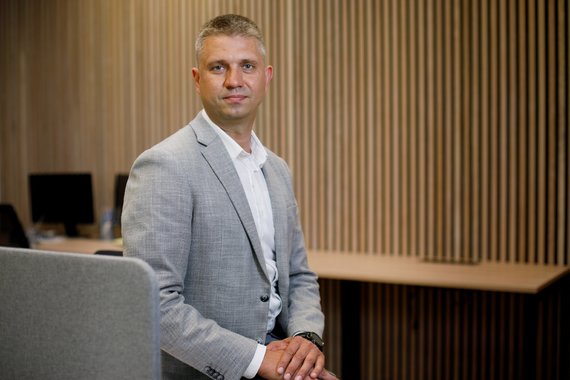 Robotex/Vytautas Kazlauskas
Robotex implements robotics and automation solutions in furniture manufacturing, the food industry and trading companies. They enhance production efficiency, ensure stable product quality, reduce production costs, and help employees avoid physically laborious work. The company offers a vast spectrum of services – from consulting and seeking individual solutions to the technical servicing and maintenance of implemented robots.
Jau prenumeruoji?
Prisijungti
Išsirink planą ir skaityk be ribų
Mėnesinis
planas
15min prenumerata

Kasdienis naujienlaiškis
BNS Sprintas

ŽMONĖS Cinema prenumerata
Pirmi trys mėnesiai – po 0,99 Eur,
vėliau – 4.99 Eur/mėn.
-50%
Metinis
planas
15min prenumerata

Kasdienis naujienlaiškis
BNS Sprintas

ŽMONĖS Cinema prenumerata
Apmokėti
Įvesk savo mobilųjį numerį, atsiųsime kodą
Į mobilųjį išsiuntėme kodą. Įvesk jį ir skaityk toliau
Norėdamas tęsti – prisijunk
Norėdamas tęsti – užsiregistruok