"We are entering a phase of rapid growth and the guarantee for its success will be innovative and globally competitive ideas, as well as optimised functions for their implementation. As our operations scale up, we crystallised our directions for development at a strategic level, with each holding vast potential. We have allocated strong teams to them, which will focus resources and energy on rapid growth in Lithuania and foreign markets," says SBA Urban board chairman Lionginas Šepetys.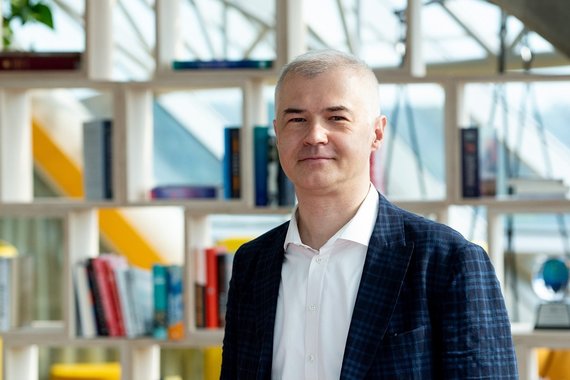 SBA/Lionginas Šepetys
SBA Urban is planning to invest 400 million euros over the coming five years and will be developing operations in the directions of high-tech campuses, online shopping centres, and wind towns, while concurrently continuing the development of sustainable and innovative business centres. According to Mr Šepetys, all the projects are connected by core principles – sustainability, harmony with the environment, and the reduction of CO2 emissions.
According to Mr Šepetys, Giedrius Audickas will be taking charge of SBA Urban with his experience in development and the implementation of innovation during an intensive period for the company. Mr Audickas has worked at the international Modus Group for almost ten years, leading its finances, working as a board member and in recent years, being the head of automotive and mobility business, as well as the board chairman.
"I am joining a team whose completed projects and new plans are truly inspiring. Experienced professionals, a global outlook and ambitions, being precise and exacting regarding quality, aesthetics and sustainability – this is the arsenal which will enable us to not only reinforce our positions but will also catalyse growth on the international markets. I will harness all my experience and energy to this end," says Audickas.
The company Notus Developers will be headed by the former general manager of SBA Urban (previously Urban Inventors) Giedrius Cvilikas. The team will comprise a core of professionals which implemented complex and exclusive SBA Group construction projects – starting with the Unity Square in Kaunas which earned a number of international awards, the BLC and Green Hall business centre complexes, and finishing with industrial and logistics objects at the SBA Industrial Innovation Valley near Klaipėda.
"Managing ongoing real estate development projects and construction processes, particularly during a period of rapidly increasing construction material prices, is a challenge. Thus, a reliable construction partner is crucial for investors and property managers, and the exceptional ongoing and completed SBA Group commercial, residential and industrial purpose real estate projects are a mark of quality for our work. For our future operations, we will continue to act based on the highest quality standards and make use of an exacting approach while dedicating much attention to innovations in this fairly conservative sector," explains Cvilikas.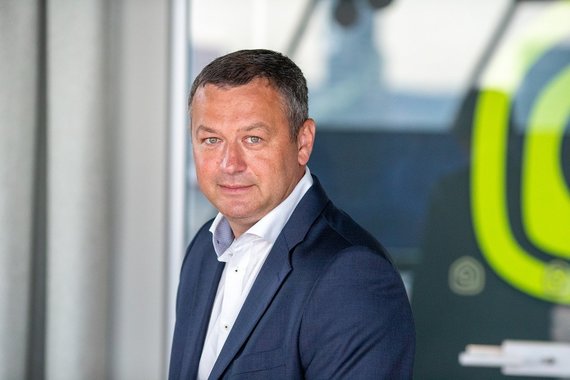 SBA/Giedrius Cvilikas
It is planned for Notus Developers to work with not only SBA Urban projects but also those of other SBA Group companies such as SBA Home and SBA Modular. Furthermore, there are deliberations ongoing regarding expanding operations beyond the group's boundaries.
SBA Urban manages the Green Hall business valley in Vilnius, and is also developing the BLC business centre in Kaunas next to the Unity Square which was renewed by SBA. SBA Urban has developed the business centre Kauno Dokas, which is owned by Capitalica Asset Management, and has also developed industrial buildings such as the logistics centre Innovo Logistika and the furniture prefab factory Laminn at the SBA Industrial Innovation Valley near Klaipėda, later selling these buildings to the Estonian fund Eften. Currently, SBA Urban is developing the residential building block Nemunaičiai on the banks of the Nemunas river in Kaunas.
This article was edited by professional copywriter and proofreader Vicki Leigh. Find out more about her expert writing and editing services at twoflowercactuscreative.com
Jau prenumeruoji?
Prisijungti
Išsirink planą ir skaityk be ribų
Mėnesinis
planas
15min prenumerata

Kasdienis naujienlaiškis
BNS Sprintas

ŽMONĖS Cinema prenumerata
Pirmi trys mėnesiai – po 0,99 Eur,
vėliau – 4.99 Eur/mėn.
-50%
Metinis
planas
15min prenumerata

Kasdienis naujienlaiškis
BNS Sprintas

ŽMONĖS Cinema prenumerata
Apmokėti
Įvesk savo mobilųjį numerį, atsiųsime kodą
Į mobilųjį išsiuntėme kodą. Įvesk jį ir skaityk toliau
Norėdamas tęsti – prisijunk
Norėdamas tęsti – užsiregistruok